Hall of Fame Mock Draft for 2020, Pick #30 – The Packers Have Several Needs

Our 2020 NFL Hall of Fame draft is winding down, just as the 2020 NFL Draft is drawing closer. It's the same concept with the same draft order, but each team gets to invest in one of the best players in league history.
Green Bay is up at pick 30, following the Titans selecting tight end Tony Gonzalez. The Packers have several needs despite finishing 13-3 a year ago, and in this draft, they will stave off the desire to draft the successor to Aaron Rodgers.
Check out our NFL Hall of Fame draft introductory post for more details and join me as I look over three viable Hall of Famers that would be amazing additions to the green and gold.
Cris Carter, WR
It hurts Packers fans to even consider this one, but Cris Carter is still on the draft board and is one of the best pure route-runners of all time.
He also has exceptional catching ability and scored 130 touchdowns over a 16-year career.
Green Bay may not love giving shelter to a former Vikings star, but Carter is an elite talent that could help Aaron Rodgers quite a bit. The Packers certainly have a need at receiver, too, as the team has virtually nothing outside of Davante Adams.
While Carter would catch everything thrown his way and can get open with ease, it's worth wondering if the Packers should target raw speed over refined skill.
Michael Irvin, WR
That takes me to Irvin, who was a dominant receiver down the field and retired with 65 touchdowns and a career 15.9 yards per catch average.
Irvin was a thorn in Green Bay's side for years come playoff time, but his big-play ability and tendency to come up big in the clutch is what made him so valuable.
His numbers could have been truly special if he wasn't stuck on a run-first team, but he still played his part in three separate title runs.
The Packers could use his swagger, speed, and overall playmaking ability.
Ray Nitschke, LB
Bringing in some help for the passing game is needed, but the Packers do have two great weapons in Adams and Aaron Jones.
Adding Irvin or Carter would enhance the offense, but it'd do nothing to fix a leaky run defense that got abused at times in 2019.
The Packers did sign Christian Kirksey, but he's just one guy, and he's also mostly been injured the past two years. Even if he's healthy, Green Bay still could use one other reliable linebacker, and bringing back a team legend like Ray Nitschke could do the trick.
Seen by some as the toughest defensive player in Green Bay history (if not the entire league), Nitschke would bring back ferocious hits and elite leadership.
After winning five championships and two Super Bowls, few linebackers look more appealing at the 30 spot than one of Green Bay's own.
Summary
Is it blasphemous to bring in stud wide receivers like Carter or Irvin that haunted the Packers for years? Probably. It might even be worse to have a need at linebacker and pass on one of your own.
All roads lead to Nitschke, who was somehow an underrated linebacker despite being one of the nastiest defenders the NFL has ever witnessed.
Green Bay absolutely needs help at receiver, but their run defense has been atrocious, and bringing in a competent leader for the middle of the field could work wonders.
Nitschke should be able to help out, as the Packers great offers an imposing presence over the middle of the field and would help Green Bay's defense take things to the next level.
For more 2020 NFL Hall of Fame mock drafts and loads of pro football betting advice, visit our NFL blog.
August
Casino of the Month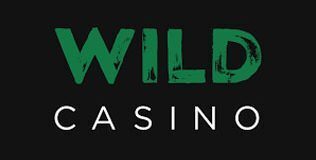 Welcome Bonus
250% up to $5,000