Hall of Fame Mock Draft for 2020, Pick #3 – What Will the Detroit Lions Do?

What should the Lions do at #3 in our Hall of Fame mock draft?
It's obvious the Lions defense is in serious need of a playmaker, and quite frankly, they need help in all three phases. Detroit traded Darius Slay to Philadelphia and has nobody that even closely resembles a "shutdown corner." Matt Patricia desperately needs a pass rusher who could play opposite Trey Flowers and provide a consistent push into the backfield.
Keeping the Detroit Lions team needs in mind, the following three players would be pretty sweet additions.
Deion Sanders
Bruce Smith
Reggie White
If this is your first taste of one of our fantasy mock drafts using Hall of Fame Players, here's what is going on. I am going to mock the 3rd pick in the NFL Draft as if the Lions were choosing from players in the HOF instead of the incoming rookies in the 2020 Draft class.
Let's have some fun and find out who they settled on.
Deion Sanders, CB
Detroit has a gaping hole in the back end of their defense, and who better to fill the void than the best cornerback of all time? On top of being an all-world CB, Deion Sanders is one of the most electric punt returners of all time and a guy you just want on your sidelines.
"Prime Time" would bring a level of confidence and swagger that the Lions are blatantly lacking. And not just because of his bravado but because of his ability to lock down the best wide receivers in the game.
Bruce Smith, DE
I mentioned that the Lions were seeking a pass rusher who isn't afraid to get after the quarterback. Surely the NFL's all-time sack leader is going to pique the interest of Bob Quinn and his staff.
Bruce Smith played the bulk of his legendary career with the Bills (1985-1999) before finishing up in Washington. Rather than go through the laundry list of accolades he racked up during his time as a professional, I'll sum Bruce's playing days up with this.
He's an eight-time First-team All-Pro and a four-time AFC Defensive Player of the Year. The first pick of the 1985 draft was destined to be great, but little did we know he'd become one of the elite defensive players of all time.
Reggie White, DE/DT
Those who don't think Bruce Smith is the best defensive end of all time probably side with Reggie White. It's more than understandable once you take into account everything that Reggie achieved on the gridiron.
White's 198 sacks rank 2nd of all time just barely behind Smith, and his longevity as a premier pass rusher in the league is simply unparalleled. Here's a guy who accounted for 21 sacks as a 26-year-old in Philadelphia (1987) yet still managed to tally 16 sacks with the Packers in 1998 as a 37-year-old wily veteran.
In other words, it might be hard to sway Matt Patricia away from plucking Reggie White off the board at #3.
The Lions Pick Is In…
Detroit is hungry for a defensive end who can captain a D-Line and attack the quarterback with ultra-dependability. However, the Lions are ravenous for a #1 cornerback, and they need to rejuvenate a sleepy fanbase.
Draft "Neon Deion," and they kill two birds with one stone.
As hard as it is not to take Reggie White or Bruce Smith, Matt Patricia and Detroit's front office brass just can't resist the temptation of drafting Deion Sanders.
With Deion off the board, the Giants are now on the clock.
Previous Picks From Our Hall of Fame Mock
AUGUST
Casino of the Month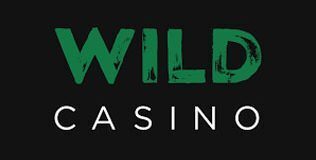 Welcome Bonus
250% up to $5,000
Read Review
Visit Site