Hall of Fame Mock Draft for 2020, Pick #28 – How Will the Ravens Improve Their Roster?

Our stroll down memory lane in the 2020 NFL Hall of Fame fantasy draft continues with pick 28, where the Baltimore Ravens will try to improve their roster with an NFL legend.
We're still using the order and team needs of the 2020 NFL Draft, but we're bucking the regular player pool and giving every franchise in the first round a chance to draft an icon.
Joe Montana and a bunch of big Hall of Fame names are off the board, while the Seattle Seahawks just spent the 27th overall pick on Ravens great Jonathan Ogden.
Oh, the irony.
Baltimore's chief need coming into the draft is linebacker, but they could use a number of Hall of Fame players. Here are three that stand out.
Mike Singletary, LB
If you're looking for an idea as to what Baltimore's big weakness is, look no further than real mocks. Our own 2020 Baltimore Ravens mock draft identified linebacker as a clear need, and pretty much every Ravens mock you stumble across agrees.
Baltimore used to be loaded at linebacker, but with the departure of both C.J. Mosley and Terrell Suggs over the past year, that's changed.
The Ravens can reverse course by bringing in Singletary, who is one of the best leaders over the middle of a defense you could ask for. A key contributor for that haunting 1985 Bears defense, Singletary piled up nearly 1,500 total tackles and was named to ten Pro Bowls.
Bruce Matthews, OG
Baltimore's offense is largely built on running the football, which then sets things up beautifully for Lamar Jackson to burn defenses over the top.
The former is still what is going to be their bread and butter, so making sure Mark Ingram and Jackson both have running lanes is pretty key.
Baltimore's offensive line is good, but it could be a bit better on the inside. If the need is great enough, the Ravens could consider adding former Oilers and Titans man-eater Bruce Matthews.
The legendary Matthews offers size, strength, and incredible longevity. He'd pave running lanes and help protect Jackson, giving Baltimore one of the most reliable and balanced o-linemen in the league.
Cris Carter, WR
Wide receiver is a need for the Ravens, depending on who you talk to. Hollywood Brown can stretch a defense, but he isn't exactly a seasoned receiver, and everyone else behind him is either unproven or fairly pedestrian.
That could have the Ravens looking to enhance Lamar Jackson's supporting cast, especially if a savvy route-runner like Carter is available.
Carter can run the full route tree at an elite level, and he's also got some of the most reliable hands in pro football. He could be a fine intermediate possession option to help balance Baltimore's passing attack out.
Summary
Any of these NFL legends would be quite useful for Baltimore, but the big area they probably should address before all others is linebacker.
Singletary was the main man in the middle of one of the best defenses of all time, so we know he can diagnose plays, wrap up ball carriers, and deliver big-time hits.
That's a classic Ravens linebacker, to be sure, and one with championship experience that won't back down from a fight.
While thinking about a hypothetical draft is fun, the real thing is about to go down, and you can make money off of it. Just be sure you learn how to bet on the 2020 NFL Draft before diving in.
Previous AFC North Picks in the Hall of Fame Draft
Here are our AFC North picks for our 2020 NFL Hall of Fame draft, but we've got plenty of others as well. Check out our NFL blog section for tons more.
AUGUST
Casino of the Month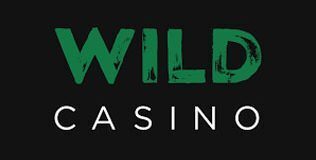 Welcome Bonus
250% up to $5,000
Read Review
Visit Site