Hall of Fame Mock Draft for 2020, Pick #27 – Will Seattle Beef Up Their Offensive Line?

We're flying through the first round of our Hall of Fame mock draft. The Dolphins capped off a memorable day by nabbing Barry Sanders at #26, which brings us to Seattle at #27. To quickly fill you in, we're mocking round one of the 2020 NFL Draft with HOF players rather than incoming prospects.
For example, the Broncos were the third team to draft a wide receiver but didn't wind up with Henry Ruggs III or CeeDee Lamb. Instead, Terrell Owens fell right into John Elway's lap with the 15th pick.
Jadeveon Clowney isn't coming back, and neither is Ezekiel Ansah, so drafting an edge rusher is of great importance. However, George Fant inked a deal with the Jets, and Mike Iupati is a free agent. No quarterback was sacked more times than Russell Wilson was in 2019, and Brandon Shell is the only newcomer set to join the Seahawks.
In other words, Pete Carroll is probably going to take a hard look at selecting an offensive lineman at the tail end of the first round.
Bruce Matthews, OL
Jonathan Ogden, OT
Kevin Greene, OLB
Between the three Hall of Famers above, Seattle can't go wrong.
Bruce Matthews, OL
One of five players who's tied for the most Pro Bowl selections of all time (14), Bruce Matthews was the definition of a pure offensive lineman. His stellar career with the Oilers/Titans franchise included stints at all five positions on the front line and nine First-Team All-Pro selections.
His versatility was unmistakable, and his dominance was evident, but how about this guy's remarkable durability? Playing in the trenches is as physical as it gets, yet Bruce Matthews found a way to suit up and play in all 16 regular-season games in 17 of his 18 seasons as a professional. In fact, only Brett Favre has started more NFL games than Matthews.
Jonathan Ogden, OT
How Jonathan Ogden is still on the board 26 picks into our Hall of Fame mock draft is a bit perplexing. He is undoubtedly one of the top two or three offensive linemen in history, and many will tell you he's at the top of the list.
As far as where he would fit in with Seattle, Ogden could plug in at either tackle or guard position and immediately start pushing bodies around.
His powerful hands are a given with him standing 6'9" and weighing 345 pounds, but Jonathan also possessed quick feet and tremendous agility. Ogden made 11 straight Pro Bowls with the Ravens and cleared out enough room for Jamal Lewis to rush for more than 2,000 yards in 2003.
Kevin Greene, OLB
Bruce Smith and Reggie White. That's the entire list of NFL players who have accumulated more career sacks than Kevin Greene.
Entering the league as a fifth-round pick in 1985, the Rams were unsure what they would get out of Greene in the pass rush. Well, it didn't take long for Kevin to record back-to-back 16.5-sack seasons and evolve into one of the most ferocious outside linebackers in the game.
The 1995 NFL Defensive Player of the Year wouldn't just be a replacement for Jadeveon Clowney on the edge of Seattle's 4-3 scheme. As good as Clowney is, Kevin Greene would represent a sincere upgrade at the position.
The Seahawks Pick Is In…
How much longer is Pete Carroll going to watch Russell Wilson takes hits in the backfield? I mentioned Wilson was sacked more than any other QB in football in 2019, but this is a trend that's been going on for a while.
| | | |
| --- | --- | --- |
| Year | # of Times Russell Wilson Has Been Sacked | NFL Rank |
| 2019 | 48 | 1st |
| 2018 | 51 | 3rd-most |
| 2017 | 43 | 4th-most |
| 2016 | 41 | 2nd-most |
| 2015 | 45 | 3rd-most |
The time to draft a gifted offensive lineman who can protect in both the passing and running game is now. Bruce Matthews was fantastic, but Jonathan Ogden is the one who changes the way defensive linemen have to approach the game.
It's a miracle for the Seahawks that Ogden slipped this far in the Hall of Fame mock, but John Schneider and the Seattle front office aren't going to ask any questions. They're going to do the obvious thing and draft Jonathan Ogden at #27.
5 Previous Picks in Our Hall of Fame Mock Draft
This post explains the motivation behind why we created the 2020 Hall of Fame mock draft. All of the draft picks can be found in the final segment of that post, but a quick glance below displays the last five guys to hear their name called.
AUGUST
Casino of the Month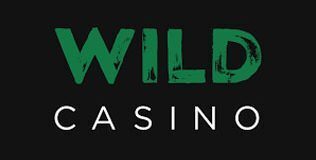 Welcome Bonus
250% up to $5,000
Read Review
Visit Site