Hall of Fame Mock Draft for 2020, Pick #26 – What Now For the Dolphins?

The Miami Dolphins have a lot of work to do in order to escape the cellar of the AFC East. They actually made competitive strides in 2019, but going into the 2020 NFL Draft, they still have needs to address.
Doing that in this year's draft is one thing, but what if Miami knew exactly what type of talent they were dealing with? As in, if they knew the guys they were getting were going to be NFL legends?
We're flipping the script and giving teams that opportunity by filling their major 2020 needs with proven Hall of Fame talent. That's thanks to our 2020 NFL Hall of Fame fantasy draft, which can be fully explained in this short post.
Miami has already been on the clock twice, netting two franchise cornerstones in Joe Montana and Bruce Smith. Who do they add at pick 26? Let's take a look at three viable options and make a call.
Barry Sanders, RB
Jordan Howard was adding to Miami's paltry back field, but is that really enough? Considering he lacks versatility and isn't the most explosive back, I'd say no.
The Dolphins sure need help here, as Kalen Ballage is a plodding disaster of a running back, and Patrick Laird is a replacement-level talent.
Miami's running game ranked dead last in 2019, so landing a marquee talent who can give their offense a boost is encouraged. Sanders fits the bill, as he delivered 1,000+ rushing yards every year he was in the league, not to mention an endless string of ankle-breaking highlight reel runs.
One of the few members of the 2,000+ yard rushing club and a league MVP, Sanders could have been even nastier if he wasn't routinely held back by a pedestrian Lions franchise.
Art Shell, OT
Miami could also be in the market for some help on their offensive line. The Dolphins traded away a stud offensive tackle in Laremy Tunsil last year, and it played a hand in the team tying for the league lead in sacks allowed.
Oof.
Insert Shell, who was one of the most reliable offensive tackles in NFL annals, consistently keeping Raiders quarterbacks off their backside en route to eight Pro Bowls and two Lombardi Trophies.
Shell was known for completely wiping his side of the line clean and also paved the way for strong Oakland ground games.
One of the more balanced and tougher o-linemen in his day, Shell spent all 207 of his NFL games with the Raiders and was a constant source of reliability throughout his stay.
Alan Page, DT
Miami has honestly done a pretty good job in free agency this year, as they've patched up leaky holes in their secondary, at linebacker, and at defensive end.
Adding Hall of Fame pass rusher Bruce Smith makes that unit even stronger, but they could still use more help on what was a truly awful defensive line in 2019.
Page stands out as a useful option for the middle of that line, as the Vikings great was among the most reliable players ever (played in 238 straight games) and is also one of just two defensive players to win NFL MVP.
Miami does have the talented Christian Wilkins up front, but he was far from elite, and he could use some help. Page could provide some assistance, as he forced 23 fumbles during his career and racked up an unofficial 148.5 sacks.
Summary
The reality is Miami just needs more talent. You could pick anyone above, and I won't argue against it.
They do have a good collection of pass-catchers (although they could always add another), though, and in this Hall of Fame draft, they've already nabbed a franchise passer (Montana) and a force on the defensive line (Smith).
I am very tempted to snag Page or beef up the o-line, but when a superstar running back like Barry Sanders is calling out, you have to take the plunge.
After a year of mediocrity spent with spares like Kalen Ballage and Patrick Laird, Miami will collectively breathe a sigh of relief when the most elusive rusher of all time comes to town.
Sanders is just one piece to Miami's on-the-fly rebuild full of legends, but he's one nobody should be sad about.
While you can't win money off of a hypothetical Sanders helping Miami, you sure can by betting on the 2020 NFL Draft. Just make sure you know where to bet on the 2020 NFL Draft this year.
Other Picks From Our 2020 NFL Hall of Fame Draft
Below are just a few of the picks we've made so far in this Hall of Fame mock draft for 2020. For the rest of our picks, plus other engaging NFL content, visit our NFL blog.
AUGUST
Casino of the Month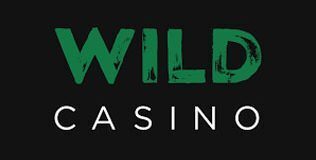 Welcome Bonus
250% up to $5,000
Read Review
Visit Site