Hall of Fame Mock Draft for 2020, Pick #25 – Time for Minnesota to Draft a CB?
Trading Stefon Diggs to Buffalo for the 22nd pick in the 2020 NFL Draft doesn't sting so bad anymore. Not if you have been following our Hall of Fame mock draft and saw Minnesota pluck Don Hutson off the board at #22.
After removing all the incoming rookies from the player pool and replacing them with Hall of Fame members, mocking the first round becomes quite entertaining. For example, the Patriots scooped Derrick Thomas with the 23rd pick before the Saints drafted Jack Lambert at #24.
This post explains the process in more detail and highlights all of the previous picks, but it's time to zero in on the Vikes.
Let's take a look at who Minnesota would be interested in with the 25th pick in the HOF draft.
Dick Lane, CB
Mel Blount, CB
Michael Strahan, DE
It's safe to say that Mike Zimmer would be more than delighted to welcome any of these three individuals to Minneapolis.
Dick Lane, CB
Dick Lane burst onto the scene in 1952 and will go down as one of the best cornerbacks to ever play. His 14 interceptions (in only 12 games) as a rookie is an NFL single-season record that may never get broken. Nicknamed "Night Train," picking off passes wasn't the only thing Lane was prideful about on the gridiron.
"My object is to stop the guy before he gains another inch. I'm usually dealing with ends who are trying to catch passes, and if I hit them in the legs they may fall forward for a first down. There is nothing I hate worse than a first down."
Dick used his 6'1" 195-pound frame to out-muscle his opponents and quickly developed into an all-world tackler. In other words, Lane possessed the skillset ideal for a Mike Zimmer-led defense.
Mel Blount, CB
If Dick Lane isn't the best CB left on the board, that's because Mel Blount is still hanging around. As physical as Lane was with receivers coming off the line of scrimmage, nobody bullied wideouts quite like Blount.
The NFL even had to amend the rules to stop allowing cornerbacks to rough up WRs when the football was snapped, and this wasn't any type of forward-thinking. This was simply to give guys in the '70s a chance because Mel refused to do so.
When the Vikings nabbed Don Hutson at #22, I believe they were crossing their fingers that Blount would be available at #25. Well, here he is, served up on a silver platter.
Michael Strahan, DE
Before Michael Strahan was an analyst on FOX NFL Sunday or a co-host of ABC's Good Morning America, he was one of the most potent pass rushers the league had ever seen. Michael's 22.5 sacks in 2001 is a single-season record that still stands today, but his list of accomplishments doesn't end there.
The Super Bowl champion and seven-time Pro-Bowler tormented quarterbacks throughout his career on his way to registering the 6th-most sacks in NFL history. He also forced 24 fumbles and was named to the NFL 2000s All-Decade Team.
Talk about an intimidating pass rush. Imagine plugging Michael Strahan in opposite side of Danielle Hunter.
As much as the Vikings need a cornerback, drafting Strahan at #25 is tempting, to say the least.
The Vikings Pick Is In…
Minnesota desperately needs to shore up the back end of their defense in the 2020 NFL Draft, and our Hall of Fame mock is no different.
Enter Mel Blount, a four-time Super Bowl champion and arguably the most dominant cornerback in history.
Trae Waynes and Mackensie Alexander both signed deals with the Bengals while Xavier Rhodes decided to join the Colts. The absence of a shutdown corner is glaring, which is why Mel Blount at #25 makes all the sense in the world.
Miami's on the clock now. For our other 2020 Hall of Fame mock drafts, head over to the NFL section of our blog.
AUGUST
Casino of the Month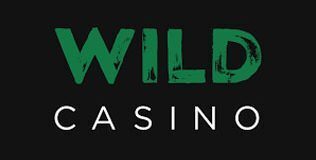 Welcome Bonus
250% up to $5,000
Read Review
Visit Site