Hall of Fame Mock Draft for 2020, Pick #23 – Who Will Bill Belichick Key in On?

Twenty-two picks into our Hall of Fame mock draft puts Bill Belichick and the Patriots on the clock. An old-school guy like Belichick would probably love the idea of being able to draft a Hall of Fame player instead of an unproven rookie, so let's make it happen.
The Tom Brady chapter has officially closed, meaning the first round of the 2020 NFL Draft could be an opportunity for New England to make a move on a franchise quarterback. On the other hand, Bill seems intent on at least giving Jarrett Stidham a shot and doesn't seem to be in a hurry to acquire a QB.
Perhaps spending the 23rd pick on a pass-catcher or an edge rusher is the direction the Pats will go in.
Tony Gonzalez, TE
Derrick Thomas, OLB/DE
Fran Tarkenton, QB
Let's ponder which of these three names Coach Belichick would be intrigued by the most.
Tony Gonzalez, TE
Rob Gronkowski dominated, and Antonio Gates was really good for a long time. Nevertheless, no tight end in the history of the game was as relentless as Tony Gonzalez. Certainly none have been as dependable.
Gonzalez missed a total of two games throughout his illustrious 17-year career and racked up more accolades than one can count. A few of his highlights include the following.
Ranks 3rd all-time with 1,325 receptions
One of six NFL pass-catchers to accumulate more than 15,000 receiving yards
14 Pro Bowl selections are tied for the most in league history (Peyton Manning, Tom Brady, Bruce Matthews, Merlin Olsen)
Derrick Thomas, OLB/DE
Bill Belichick would be salivating at the thought of adding Derrick Thomas to his defense in Foxborough. Bill loves aggressive edge rushers who can play both outside linebacker and defensive end, and he's extremely fortunate that "D.T." wasn't gobbled up within the first 22 picks.
Derrick's seven sacks in a single game is a record that may never be broken, but don't think for a second that the fourth overall pick in the 1989 NFL Draft was a one-hit-wonder. Thomas made nine straight Pro Bowls with the Chiefs from 1989-1997 and was one of the game's most feared defenders in the '90s.
Thomas' career was tragically cut short by an automobile accident at age 33, but he'll always be remembered as one of the toughest linebackers to ever play the game.
Fran Tarkenton, QB
Rumors have swirled that Belichick is okay starting the season with Jarrett Stidham and Brian Hoyer as the only two QBs on the depth chart. I don't know about you, but I'm a tad bit reluctant to believe that in its entirety.
Imagine if Fran Tarkenton was available and the Patriots could throw him into the fire right away. The 1975 NFL MVP threw for over 47,000 yards and was responsible for 375 touchdowns, both of which stood as NFL records at the time Fran retired. What makes Tarkenton such a captivating pick here is his ability to scramble out of the pocket and make plays with his feet — a luxury the Pats didn't have with Tom Brady under center.
If New England wants to ensure there's no significant drop-off now that TB12 is in Tampa Bay, they might want to seriously consider drafting a quarterback at #23.
The Patriots Pick Is In…
As much as Tony Gonzalez and Fran Tarkenton would each dramatically improve this offense, Bill Belichick will be keen on snagging pass rusher early in the 2020 NFL Draft. I'm trying to mimic real life, which is why Derrick Thomas is on his way to New England at #23.
Jamie Collins led the Patriots in sacks in 2019, but he's now in Detroit. Kyle Van Noy finished second on the team in sacks and was arguably their most important linebacker on the team, but he's now in Miami after inking a four-year deal with the Dolphins.
The departures of Collins and Van Noy create a hole in the Pats front seven, but it's not a hole that's going to last for long. The addition of Derrick Thomas via the 2020 Hall of Fame mock draft should plug it right up.
Previous Picks From Our Hall of Fame Mocks
AUGUST
Casino of the Month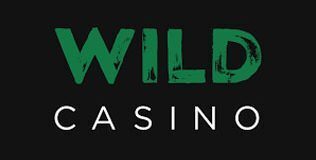 Welcome Bonus
250% up to $5,000
Read Review
Visit Site