Hall of Fame Mock Draft for 2020, Pick #22 – Which Direction Will the Vikings Go?

The Minnesota Vikings are on the clock in our 2020 NFL mock draft. Except, this isn't any ordinary 2020 NFL Draft mock. Instead, the Vikings get to use their same pick and address their same needs by selecting an NFL icon.
That's right, this is pick 22 in the 2020 NFL Hall of Fame fantasy draft, allowing Minnesota to add a legend to their roster.
Minnesota isn't without their fair share of needs. The Vikings lost some defensive line talent, they traded away Stefon Diggs, and they are overhauling their secondary.
There are numerous directions they could go in, but let's see their top options with the 22nd overall pick in this year's draft.
Dick Lane, CB
One of the biggest issues for Minnesota is undeniably defensive back. Xavier Rhodes was so bad last year that he had to go, but the team also lost Trae Waynes and Mackensie Alexander.
Minnesota needs to start from scratch, so why not turn to an NFL legend? Dick "Night Train" Lane certainly qualifies, as he still ranks 4th in NFL history with 68 picks.
More than just a ball hawk, Lane was also a big hitter who made seven Pro Bowls and posted the single most interceptions (14) in a year. Quite the useful presence, it's likely Mike Zimmer would find the perfect role to maximize Lane's strengths.
Don Hutson, WR
Jerry Rice was the first wide receiver off the board, and several receivers preceded Don Hutson, but is now the time for his name to be called?
It's arguable he really was the most dominant receiver of all-time. Blessed with solid size, terrific speed, and great hands, Hutson was a matchup nightmare in an era where teams didn't take it to the air too often.
Regardless, he destroyed the competition year after year, putting up 99 touchdowns before retiring at just 32. Hutson's dominance also led to some titles, as he helped Green Bay secure three NFL championships.
Michael Strahan, DE
You can nominate any other nasty pass rusher you like more, but nobody has ever had more sacks in a single season (22.5) than Michael Strahan. That, and he played a key role in New York winning a championship.
Strahan was a charismatic leader, but he was also absurdly strong, athletic, and productive. His physical traits allowed him to compete at a high level into his age-36 season.
He retired with 141.5 career sacks — a number that's made more impressive by the fact that he started zero games as a rookie and missed 18 games over his final four seasons.
Minnesota has a clear need in the pass rushing department, assuming the team doesn't bring back Everson Griffen.
A Zimmer-led defense will generate pressure no matter what, it seems, but adding one of the most dominant pass rushers we've ever seen could take this defense to another level.
Summary
Minnesota needs to replace Stefon Diggs.
Adam Thielen is a boss, and the need for corner help is very real, but when you look at how dominant Hutson was and how he relates to the available defensive backs, I think this is where you take him.
Keep in mind, the Vikings also own the 25th pick. Perhaps there, a cornerback they shall seek?
I tend to think so, but here, you get to steal a former great from a rival. You also simply get one of the most dominant offensive weapons the league has ever seen.
With Hutson in place, Kirk Cousins has two explosive deep threats that no defense can always account for. That'd open up the intermediate game for Minnesota's other receivers and also allow for Dalvin Cook to roam free on the ground.
Not into the fake draft world? Consider betting on this year's draft at the top 2020 NFL Draft sportsbooks.
Previous Picks in Our NFL Hall of Fame Draft
AUGUST
Casino of the Month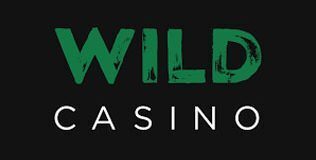 Welcome Bonus
250% up to $5,000
Read Review
Visit Site