Hall of Fame Mock Draft for 2020, Pick #20 – Who Will the Jaguars Take off the Board?

With the 2020 NFL Draft dominating the interwebs, we're getting a little weird with things and adding a Hall of Fame spin to the draft.
You can still bet on the 2020 NFL Draft and follow it all you want at our blog, but this NFL Hall of Fame mock gives football fans a unique twist to this exciting time of year.
See the process a bit more at our NFL Hall of Fame mock draft introductory post and then follow along as the Jacksonville Jaguars pick things back up at pick 20.
Las Vegas used their second pick in round one on a wide receiver, snatching legendary wide receiver Lance Alworth off the board to pair with Brett Favre. Receiver isn't as pressing as a need for the Jags, thankfully, so Jacksonville still has a litany of tantalizing Hall of Fame legends to peruse.
Here are three that stand out the most, whether due to sheer talent, fit, and/or need when thinking of the Jags in 2020.
Joe Greene, DL
The Jacksonville Jaguars could use some nastiness up front. Jacksonville's defense as a whole has deteriorated over the past couple of years, and they just lost defensive lineman Calais Campbell in free agency.
To top it off, defensive end Yannick Ngakoue has been pretty loud about wanting out of town.
That has the Jags looking at defense in some capacity in this NFL Hall of Fame fantasy draft. "Mean" Joe Greene stands out, seeing as he was a terror up front for one of the better defenses in league history.
Greene helped his Steelers win four Super Bowls, won two NFL Defensive Player of the Year awards, and was one of the most dominant players of his era.
He'd add instant championship leadership thanks to his ability to help both against the run and the pass.
Jonathan Ogden, OT
Ogden is one of the better Hall of Fame offensive tackles still on the board, and it's quite arguable the Jags could use some extra pass protection help.
Gardner Minshew II can keep plays alive due to solid athleticism, but the guy has precision passing and impeccable timing. If he actually has time to throw, it's worth wondering just how good he could be.
Nobody knows for sure yet, seeing as the Jags allowed 42 sacks in 2019. Cam Robinson is talented, but many would suggest he's proving to be a bust. After grading poorly in 2019, getting a steady HOF talent like Ogden could make sense.
Ogden helped his Baltimore Ravens to a Lombardi Trophy and is widely regarded as one of the best left tackles in NFL history. He'd do just fine.
Ed Reed, S
Back to defense we go, as the Jaguars lacked playmaking in 2019. They also traded away Jalen Ramsey last year and have seen really nice talent leave the roster.
To be specific, the Jags racked up just ten interceptions a season ago, which ranked 25th in the NFL. That won't cut it, so bringing in a ballhawk icon like Ed Reed could bring positive change.
On top of his insane ability in pass coverage, Reed was a ferocious hitter, and when he found the ball to be in his hands, he could do serious damage as a runner.
Reed's well-rounded championship-level skillset could get Jacksonville's pass defense (just 16th in 2019) back to an elite level.
Summary
I also understandably considered corner as a major need, but keep in mind we're looking at need and the best HOF talent.
Ed Reed is probably the most tempting and relevant name here, but anyone who follows football knows that games are won and lost in the trenches.
Minshew's athleticism and ball placement could make taking a tackle early a little less pressing, which points to "Mean" Joe Greene finally coming off the board.
Greene was a superstar in the 1970s and was the face behind the "Steel Curtain," unofficially recording 78.5 sacks and powering his team to four titles.
A monster in the middle of the defensive line, Greene was a force both against the run and at putting pressure on the quarterback. With Campbell gone and Ngakoue likely to follow, Jacksonville needs a guy who can inject new life into the defensive line.
To catch more of our 2020 NFL Hall of Fame mock drafts, check out our NFL blog.
AUGUST
Casino of the Month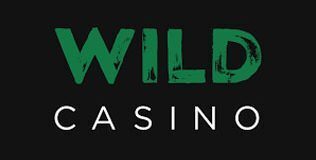 Welcome Bonus
250% up to $5,000
Read Review
Visit Site