Hall of Fame Mock Draft for 2020, Pick #2 – Which Legend Would the Redskins Pick?

Our GamblingSites.com Hall of Fame mock draft for 2020 is officially on, as the Cincinnati Bengals kicked things off at the top spot and selected Dan Marino.
Cincy needed a passer, and they got one by going back in time and snatching one of the greatest pure passers pro football has ever known.
That filled their most pressing need (quarterback), and the Washington Redskins aim to follow suit. A look at the 2020 NFC East team needs indicates tight end is a big need, but the Redskins have other issues — and some Hall of Fame talent at their disposal.
This 2020 NFL Draft Hall of Fame mock is mostly fun, but it also looks at key needs and how legendary players could help teams out.
I'll throw a tight end in here, however, along with two other NFL legends that deserve to be in the running for the #2 overall pick in the 2020 Hall of Fame Draft.
Tony Gonzalez, TE
Rob Gronkowski also deserves a look here, but he's not yet in the Hall of Fame.
Gonzalez is, though, and holds all of the major records for tight ends, while he also was quite arguably the best tight end ever.
"The Gronk" also has a history of injuries and retired early, so if the Redskins want a stud tight end they know they can trust, it's got to be Gonzalez.
If the Redskins go tight end this early in this Hall of Fame fantasy mock draft, they better make sure it's a hit. Gonzalez would be just that.
Lawrence Taylor, LB
Possibly the best defensive player the NFL has ever seen, Taylor is an easy option to consider.
With Ron Rivera taking over in DC and having a strong defensive background, you better believe he'd consider bringing in the nastiest pass-rushing linebacker of all time.
L.T. doesn't fill a direct need, but the Redskins are entertaining the idea of nabbing Chase Young in the 2020 NFL Draft, so they might as well consider this legend.
Deion Sanders, CB
The departure of Josh Norman opens up a big hole in Ron Rivera's pass defense, which means bringing in some help at corner would make sense.
Who better than "Primetime," who capped his career with two Super Bowl wins and 53 career interceptions?
If the Redskins want a playmaker corner who can shut down the opposition, there may not be a better option out there.
The Redskins Pick Is In
The Redskins have a lot of holes, but if they can turn back the clock and pluck a Hall of Fame talent in his prime off the board, I don't see how they bypass Lawrence Taylor.
If Washington is settling on Chase Young, then Taylor is just as easy of a pick.
Taylor terrorized NFL offenses and helped his New York Giants win two Super Bowls, while also racking up three NFL Defensive Player of the Year awards. His 132.5 sacks still rank 14th of all time, too, even though he only played until age 34.
One of the most explosive and menacing defensive players heads over to a rival, ready to crack skulls in the NFC East. Rivera gets his defensive ace in the hole, while the Redskins can focus on being an old-school team that runs the football and scares their opponents.
Is it blasphemous for Redskins fans to be giddy about drafting the guy that ended Joe Theismann's career? Maybe, but sometimes you need to just take the best player available.
All things considered, that's Lawrence Taylor here at the two spot.
Detroit, you're next on the clock in our 2020 NFL Draft HOF mock…
September
Casino of the Month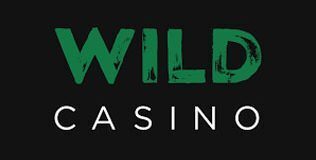 Welcome Bonus
250% up to $5,000