Hall of Fame Mock Draft for 2020, Pick #19 – Raiders to Finally Draft a WR?

Mike Mayock shocked a lot of folks when he ignored the glaring need at WR and instead plucked Brett Favre off the board at #12. If you haven't been following along in our Hall of Fame mock draft, we've taken a break from examining the 2020 prospects and have instead focused on HOF members for fun.
Keeping the order of the first round intact, Noah Davis and I have already highlighted the first 18 picks. After spending their first selection on Favre, it looks like the Raiders are going all-in on revamping their offense in time for their move to Vegas.
Choosing one of the following wide receivers to pair with Favre in the passing attack is likely what happens next.
Steve Largent, WR
Lance Alworth, WR
Cris Carter, WR
Steve Largent, WR
For those who either weren't born yet or are too young to remember the days when Steve Largent was playing, you missed one of the truly elite wideouts in the history of the sport.
When Largent retired as a Seattle Seahawk in 1989, he was the NFL's all-time leader in receptions, receiving yards, and receiving touchdowns. To this day, he's one of only ten men to amass 100 TD catches in his career.
I won't pretend Steve possessed the incredible athleticism to match some of the other all-time great wideouts, but his knack for getting open and hauling in whatever was thrown his way is blatant anytime you throw on the tape.
Lance Alworth, WR
If you check out the short blog showcasing the 15th pick in our Hall of Fame mock draft, you'll catch a few words that Al Davis uttered about Lance Alworth. The summary is that the former Raiders owner and father of current Raiders owner was completely enamored with Alworth and his abilities.
This franchise used to get beat up time and time again by Lance anytime they squared off with the Chargers, and the apple never falls very far from the tree.
Knowing the smile it would bring to his dad's face, Mark Davis might have a hard time being convinced not to draft Alworth with the 19th pick.
Cris Carter, WR
With the way Brett Favre slings the pigskin around, the Raiders would be doing themselves a favor if they could land a crisp route runner with an amazing pair of hands. That thought alone could lead them directly to Cris Carter.
Take a look at these Cris Carter highlights, and you'll see a guy making spectacular one-handed catches on the sidelines way before Odell Beckham Jr. ever came around.
Ranked 4th in receiving touchdowns (130) and 6th in total receptions (1,101), there's no question that Carter is as fundamentally sound as any wideout remaining in this draft.
The Raiders Pick Is In…
Lance Alworth's prowess for dominating in the open field is too charming to ignore. Lance's propensity for slipping behind defenders and finding open cracks in the defense is palpable the second you turn on the film.
Mike Mayock and Jon Gruden might try to sway their owner toward Steve Largent or Cris Carter, but it won't matter in the end. Mark Davis is going to do what Mark Davis wants to do.
In this case, it's draft Lance Alworth at #19 so that his father Al can grin from ear to ear.
If you're interested in finding our previous Hall of Fame mock draft picks, take a look at our NFL blog.
And if you're planning on betting on the actual 2020 NFL Draft, we can help you get started with a list of the best places to bet on the Draft in 2020.
AUGUST
Casino of the Month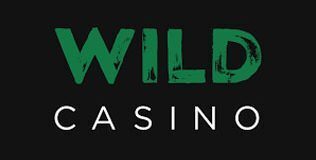 Welcome Bonus
250% up to $5,000
Read Review
Visit Site