Hall of Fame Mock Draft for 2020, Pick #18 – Which NFL Legend Will Help the Dolphins the Most?

If you're looking for a break from the 2020 NFL Draft discussion, you've come to the right place. Kind of.
Instead of regurgitating the same draft content, we're putting a fun spin on things. Every team still has the same positional needs and the same picks, but they're picking Hall of Fame players to add to their roster.
We are 17 picks deep into this bad boy, with the Dallas Cowboys snagging one of the best defensive backs ever in Rod Woodson one pick ago.
Earlier in this NFL Hall of Fame fantasy draft, the Miami Dolphins selected Joe Montana to man the quarterback position. With needs abounding, which NFL legend could help the Dolphins the most at pick 18?
Here are three enticing options, as well as an ultimate pick.
Bruce Smith, DE
Smith has made appearances on our 2020 NFL Hall of Fame draft, but he's yet to be plucked off the board. It's a bit odd for one of the most dominant pass rushers ever, but needs change things.
It won't be long before Smith is selected in this fantasy realm, as the NFL leader in career sacks is an instant jolt to anyone's pass rush.
Smith was a driving force behind four consecutive Super Bowl appearances by the Buffalo Bills and remained effective all the way up to age 40.
Smith ended his illustrious career with an insane 200 sacks and would undeniably be a coup for a Miami defense that finished dead last in sacks last year.
Barry Sanders, RB
I'm here to once again tell you that Barry Sanders was pretty good. He almost went earlier in this Hall of Fame draft, but he's a strong option once again due to his ability to be a one-man show.
Sanders wasn't the most explosive runner, but he was plenty fast and could turn defenders around with his ridiculous agility. Easily the most elusive running back the NFL has ever seen, Sanders once topped 2,000+ rushing yards, shared a league MVP, and ran for 1,000+ yards each year he was in the league.
He did all this despite being held back by the Detroit Lions, so it's only fitting he could be subjected to helping a bad Miami team turn their sad sack franchise around.
Don Hutson, WR
A lot of legendary wide receivers have flown off the draft board in recent years, and Don Hutson has already been a candidate.
After selecting Joe Montana earlier in round one, Miami is back on the clock and has a chance to get Joe Cool the Babe Ruth of baseball.
Hutson is both elite and insanely underrated, as he was a good athlete with solid size and dangerous speed. He was a mismatch in an era where most teams ran the ball, which made his numbers (99 touchdowns) stand out even more on paper.
Not just an individual stat-padder, Hutson's dominance on offense played a key role in the Green Bay Packers winning three NFL titles.
Summary
You could make a case for all three positions for Miami, and I'd say the same with the actual options above. That's obvious because I chose them, but who is scoffing at Bruce Smith, Barry Sanders, or Don Hutson in their prime?
The question at hand is who does Miami need the most? Sanders would be great to have, and Montana could use a fun weapon, but I tend to think Montana alone can make Miami quite successful.
What the Dolphins need most at this point is a major upgrade to a terrible pass rush.
The Dolphins had a paltry 23 sacks in 2019, and the only pass rusher they can hang their hat on is Shaq Lawson. Smith will be a welcomed addition to their defensive line. Suddenly, a bad Miami team has an elite stud on both sides of the ball.
While you can't bet on this fantasy version of the Dolphins, you can bet on them and other NFL teams in real life. Just make sure you're using the best NFL betting sites out there before doing so.
Previous NFL Hall of Fame Mock Picks
AUGUST
Casino of the Month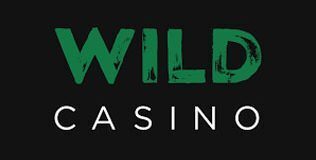 Welcome Bonus
250% up to $5,000
Read Review
Visit Site