Hall of Fame Mock Draft for 2020, Pick #17 – Jerry Jones Is on the Clock

The Jason Garrett era is finally over, and Jerry Jones has brought in Mike McCarthy to lead Dallas back to The Promised Land. The Cowboys offense is loaded with lots of fruitful weapons, and the front seven of the defense has a few really exciting pieces.
Gerald McCoy and Dontari Poe were brought in to help anchor the D-Line that still has DeMarcus Lawrence, and the linebacking core is set.
It seems as if Jerry Jones is now teed up to select a defensive back in the 2020 NFL Draft.
So that's exactly what he's going to do in our 2020 Hall of Fame mock draft.
Noah Davis and I exchanged the incoming rookies for HOF members and have already ripped through the first 16 picks (see at the bottom of page). Here's a good look at three players that Dallas should highly consider.
Ed Reed, S
Rod Woodson, CB/S
Mel Blount, CB
Ed Reed, S
Some say Ed Reed is the greatest safety of all time, and it's hard to argue against it. Leading the NFL in interceptions three times tells you he could cover in man-to-man or zone coverage, but Reed was also a relentless tackler in the run game.
Ed's ability to prowl in the secondary was a big reason the Ravens consistently boasted one of the league's top defenses during his ten seasons in Baltimore. Aside from playing a fierce and unwavering style, Reed is one of the most intelligent football players you'll ever encounter.
Whenever he was called upon, he always seemed to deliver, and I know Rod Marinelli would be thanking his lucky "stars" if he was able to incorporate Ed Reed into his defense.
Rod Woodson, CB/S
Truth be told, Dallas could use a ton of help in their secondary. They sincerely need a shutdown corner after letting Byron Jones walk away, and adding Ha Ha Clinton Dix doesn't absolve them of needing more depth at the safety position.
Drafting Rod Woodson in this Hall of Fame mock draft is probably the quickest way to shore up both of those necessities.
One of three NFL players with more than 70 career interceptions on their resume, Rod represents the exact persona Mike McCarthy yearns to have in his locker room. On top of roaming around the back end making plays all over the field, Woodson's attitude and work ethic would set an ideal tone for the rest of the Cowboys players to follow.
Mel Blount, CB
If the goal is to draft a hands-on cornerback who's going to deter wide receivers from getting off the line of scrimmage and settling into their routes, Jerry Jones isn't going to waste much time at #17. He's going to draft Mel Blount, and then he's going to sit back and watch the former Steeler to go to work.
At 6'3" and 205 pounds, Blount was simply too big and too strong for wide receivers back in the '70s. The NFL even had to change the rules to stop cornerbacks from being so physical at the LOS directly because of the havoc Mel Blount was wreaking.
It's safe to say that Mel would do a lot more than hold his own if he was playing in today's NFL.
The Cowboys Pick Is In…
If the Cowboys already had a cornerback they could trust, I think Jerry Jones would lean toward taking Ed Reed with this pick. However, Dallas needs a CB and a safety, and Rod Woodson played both of those positions better than just about anyone else we've seen.
Woodson was a dynamo in the passing game who would cover wideouts, tight ends, and running backs. Rod could also provide a presence blitzing off the edge and stuffing RBs between the hash marks.
Quite frankly, his versatility combined with his excellence makes him a pretty easy pick in this spot.
Rod Woodson, you're on your way to Dallas.
Miami, you're on the clock at #18.
Previous Picks From Our Hall of Fame Mocks
AUGUST
Casino of the Month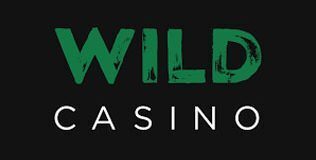 Welcome Bonus
250% up to $5,000
Read Review
Visit Site