Hall of Fame Mock Draft for 2020, Pick #16 – Should the Falcons Take Deacon Jones?

The 2020 NFL Draft is set up to be very interesting. So interesting, in fact, that betting on the 2020 NFL Draft figures to be a huge draw.
We could stop there (we've covered it from top to bottom), but with draft day approaching, we thought something a little more fun was in order.
That led us to a Hall of Fame mock draft, which uses this year's draft order and team needs but only allows teams to draft legends that have been voted into the Hall of Fame.
We've already made bold moves for 15 franchises, with Denver taking Terrell Owens off the board with the most recent selection. The Atlanta Falcons are now on the clock, and for a team with a loaded offense, they have a surprising amount of flaws to address.
Let's gauge which NFL icon is their best option with a look at three enticing Hall of Fame candidates that could be a good fit.
Ed Reed, S
The Falcons have a ton of options for Matt Ryan on offense, so this legendary pick is all about getting Dan Quinn's defense back to respectability.
Safety is a problem area, as Keanu Neal is never healthy. Bringing in a superstar like Reed who can deliver big hits and make huge plays could turn this defense around completely.
Reed was notorious for making the right play at the right time, and you can see that by his 64 career interceptions, 11 forced fumbles, and nine defensive touchdowns.
His insane versatility and leadership were big reasons why Baltimore won two Super Bowls.
Dick Lane, CB
Safety is a great spot to address, but defensive back is just as pressing. It'd be ideal to bring Deion Sanders back home, but the Detroit Lions stole him with the 3rd pick in this draft.
Corner is still a big need, and I'm not sure anyone would scoff at Dick "Night Train" Lane being the pick here. Lane still holds the record for most interceptions (14) in a single season, and his 68 career picks rank 4th, all-time.
The elite cover man would bring insane ball hawking ability to the table, but he was also known for being an extremely reliable tackler and big hitter. That well-rounded skillset could be rather useful for a Falcons squad lacking impactful defenders.
Deacon Jones, DE
This is the third time I have touched on Jones, and I'm sensing it will be the last. Jones was such a handful on the defensive line during his days with the Los Angeles Rams, where he spent a decade completely dominating offensive lines.
Jones earned numerous nicknames and accolades during his time in the league and even coined the term "sack," even though he never had a single sack credited to his name.
Unofficially, he ranks third all-time in that department, and eight Pro Bowl runs and two NFL Defensive Player of the Year awards don't begin to shine a light on his dominance.
Summary
All three of these players would be fine additions to the Falcons in their prime. Atlanta is truly blessed offensively, but Dan Quinn's defense has eroded over the last few seasons.
Things only got worse in free agency, when the team lost Desmond Trufant, Vic Beasley, and Adrian Clayborn. That wasn't ideal for a weak defense that was coming off a year where they ranked 29th in sacks.
Atlanta's turn-around starts up front with the arrival of Deacon Jones, who can destroy one side of the line all on his own.
A terrific athlete with great size and an endless motor, Jones would correct Atlanta's issues in the pass rush and also take some pressure off the pass defense.
For the former picks in our 2020 Hall of Fame mock draft, take a look at this post.
AUGUST
Casino of the Month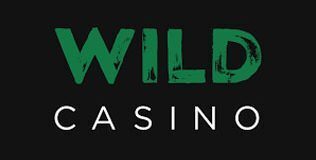 Welcome Bonus
250% up to $5,000
Read Review
Visit Site