Hall of Fame Mock Draft for 2020, Pick #14 – How Will the Buccaneers Fill the Holes in Their Roster?

The 2020 NFL Hall of Fame fantasy draft rages on, with the Tampa Bay Buccaneers hoping to add a useful legend to their roster.
Tampa Bay is in good shape at the moment, as they already got a Canton-bound talent in Tom Brady. This team has offense for days, but they still have some holes to fill.
The Bucs can pick up a Hall of Fame talent thanks to our unique mock draft, which is already 13 picks deep. San Francisco plucked Randy Moss off the board, and now the Buccaneers have to figure out which Hall of Fame resident belongs on their squad.
Here's a look at three enticing options that stand out and/or fit a key need for the Bucs.
Barry Sanders, RB
Peyton Barber is gone, and Ronald Jones has been shaky at best during his first two seasons.
Tom Brady may not be a man of patience in his final years, so Tampa Bay could go big to upgrade the running game and get the most elusive back of all-time.
The former Lions great wasn't the biggest or fastest, but Sanders was arguably the most electrifying runner the NFL has ever seen.
Sanders was notoriously held back by a weak Lions team, but he didn't let that stop him from being insanely productive.
With ten straight seasons of 1,000+ yards and one of the few 2,000+ rushing yard seasons in existence, Barry would guarantee Tampa Bay's 24th-ranked running game would be better.
Jonathan Ogden, OT
Another big need for the Bucs is offensive tackle. That was the case last year when Tampa Bay gave up the 11th-most sacks, and now that the immobile Brady is in town, it's an even bigger issue.
Brady needs the best protection possible, and Tampa Bay's offense is presently set up to pass more than they run. Bringing in a steady tackle like Ogden could prevent Brady from having many sleepless nights.
Ogden made 11 Pro Bowls, and his reliability on the left side of Baltimore's offensive line helped the Ravens win a Super Bowl. Brady would welcome that as he settles into his new digs.
Jim Brown, RB
The Buccaneers could also look for some defensive help, but I can't help but turn back to the running game. Ronald Jones isn't terrible as a pure runner, but he hasn't always been the most efficient back, and he's had serious issues in pass protection.
Brady won't tolerate that, while the Bucs could use a go-to back they can trust in every situation.
Insert Jim Brown, who wasn't as agile as Barry Sanders but was perhaps the most physically dominant rusher the league has ever witnessed.
Brown was a bruising power back with deceptive agility, quickness, and solid speed. Truly, he was a battering ram that could run through or around any defender, and he did just that to the tune of 12,312 rushing yards and 126 total touchdowns.
Summary
Tampa Bay could use some o-line help, but I can't pass on Jim Brown here. Sanders is more dazzling, and Ogden fills a need, but Brown is such a force on the ground that defenses would be forced to play honest football.
Brown was big, strong, fast, and surprisingly versatile. Brady would be able to utilize him as a receiver, and his mere presence would make the play action game a cheat code for this offense.
Easily one of the best running backs in NFL history — if not #1 — Brown fills a relative need and renders the solid but unspectacular Ronald Jones or a more appropriate backup role.
If you didn't see the Bucs as a legit title threat already, you certainly will now.
For our previous Hall of Fame 2020 NFL Draft picks, check out our other posts in our NFL blog.
August
Casino of the Month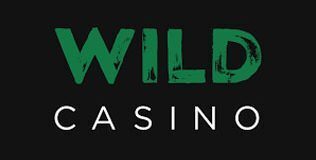 Welcome Bonus
250% up to $5,000