Hall of Fame Mock Draft for 2020, Pick #13 – What's the 49ers' Main Need?

What's a Hall of Fame mock draft?
It's where we mock the first round of the 2020 NFL Draft, but instead of using incoming rookies as the player pool, we're choosing from individuals already in the Hall of Fame. Here's where things currently stand.
In a somewhat surprise move, Brett Favre is on his way to Sin City to help guide the ship for Jon Gruden and Mike Mayock. With the first 12 players off the board in our Hall of Fame mock draft for 2020, the 49ers have a chance to greatly improve their roster with the 13th pick.
This is the selection San Fran received from the Colts in return for DeForest Buckner, and I'm sure John Lynch has plans to spend it wisely. The Niners need help in the secondary and defensive line, but they also need a sturdy offensive lineman and another playmaker for Jimmy Garoppolo.
Randy Moss, WR
Larry Allen, OG/OT
Rodd Woodson, CB/S
I'm fairly certain any of the three names above would be a welcomed addition.
Randy Moss, WR
The Jets plucked Jerry Rice off the board at #11, so it's only a matter of time until Randy Moss hears his name called. Deebo Samuel came on strong as a rookie, and Marquise Goodwin has tons of speed, but think of how much more effective Jimmy Garoppolo would be if he had Randy Moss at his disposal.
Randy ran a 4.25 40-yard dash at the 1998 NFL Combine and had a ridiculous highlight tape at Marshall, so it's not like it was some giant fluke that he evolved into an all-time great. Teams had trouble stopping the 49ers attack in 2019 when Trent Taylor and Dante Pettis were in the fold. Sub in Randy Moss, and the San Francisco offense is off to the races.
Larry Allen, OG/OT
This HOF offensive lineman did most of his damage with the Dallas Cowboys, but it's worth noting that Larry Allen finished up his illustrious NFL career with the 49ers. Given that San Francisco just recently released starting guard Mike Person, the door is wide open for a guy like Allen to come on board in this Hall of Fame draft.
The Sonoma State product was recognized as a First-Team All-Pro in seven straight seasons (1995-2001), and here's how versatile and nimble the 325-pound lineman was.
Larry moved all around the offensive line in Dallas and was even selected as a Pro Bowler at tackle in 1998. It didn't matter where you plugged Allen in; he was going to dominate whoever stood in front of him.
Rod Woodson, CB/S
You won't find any lists of the top defensive backs of all time that don't include Rod Woodson somewhere near the top. The 11-time Pro Bowler played both cornerback and safety during his distinguished career and was the pure definition of the total package.
Rod kept his head on the swivel at all times and was outstanding in all formations. Aside from being a tremendous asset in the run game and as a blitzer off the edge, Woodson ranks third all-time in interceptions (71).
We know how much pride Kyle Shanahan takes in sporting a stout defense, and Richard Sherman isn't getting any younger. Those two things alone could be what leads San Francisco straight to Rod Woodson at #13.
The 49ers Pick Is In…
The 49ers had a lead in the last Super Bowl, so let's not pretend that John Lynch needs to completely revamp this roster. We saw the offense run out of gas and be unable to keep pace with Patrick Mahomes and the Chiefs, and the safest way to make sure that doesn't happen again is to draft the most electrifying wide receiver of all time.
If we could go back in time and put Randy Moss in a San Francisco 49ers uniform and replay Super Bowl 54, there's a good chance we would have seen a very different outcome.
Kyle Shanahan is an offensive guru who loves having toys on offense. Well, they don't get any shinier than Randy Moss.
Previous Picks From Our Hall of Fame Mocks
AUGUST
Casino of the Month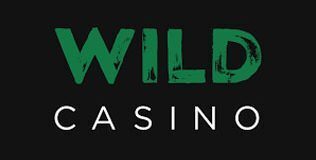 Welcome Bonus
250% up to $5,000
Read Review
Visit Site