Hall of Fame Mock Draft for 2020, Pick #12 – Who Will the Raiders Get Their Hands On?

Our first-round mock of the 2020 NFL Draft continues with the Las Vegas Raiders getting their shot with the 12th overall pick.
It's not your usual mock, though. We're keeping the 2020 NFL Draft order and everyone's major needs for this season, but the player pool comes out of the Hall of Fame class.
Don't worry; we've been covering the actual draft process at every turn, and you can always bet on the real thing at the top NFL Draft sportsbooks. But we're having fun with this thing and going real old-school.
New York just nabbed the steal of the draft with Jerry Rice going 11th overall. What NFL legend could the Raiders get their hands on at the 12 spot?
Let's take a look at some of the best options and decide which icon Jon Gruden and co. would take if they could hop in a time machine.
Randy Moss, WR
Las Vegas has a big need at wide receiver going into the 2020 NFL Draft. They have rock-solid options at running back and tight end, but they do lack an impact wide receiver.
Randy Moss fits the bill, as some argue he's really the best receiver in NFL history. Even if he's not, he certainly was one of the best jump ball options we've ever seen, while the guy had speed for days.
Moss gets a chance to make up for a rough run with the Raiders, and Las Vegas starts their debut season in Nevada with a splash.
Brett Favre, QB
Las Vegas has a lot of needs, but the arrival of Marcus Mariota this offseason suggests they are not settled under center.
Insert Favre, who is a total toss-up when it comes to touchdown or turnover but routinely lit a fire under his team and produced at a high level.
Favre wasn't always as good as he needed to be, but his unorthodox playing style made him a tough matchup and helped him break a litany of records along the way.
It also led to a Super Bowl win, three MVP trophies, and some truly iconic moments.
Deacon Jones, DE
Favre and Moss are much splashier plays, but who could blame Las Vegas for boosting their pass rush?
It hasn't been the same since Gruden and company traded away Khalil Mack, with the Raiders ranking just 24th in sacks a year ago.
The presence of some pretty ferocious pass rushers gives them the opportunity to give themselves a serious jolt in that department.
Jones would certainly do that, as the original king of the sack ranks third all-time, unofficially.
Numbers aside, Jones was a tower of a man who struck fear into the hearts of opposing quarterbacks. Just imagine what he could do for the Raiders.
Summary
If you have two quarterbacks, you really have none. The old adage rings true for Jon Gruden and Mike Mayock, who have been whispering about a move under center for two years now.
They finally get to do it, as Gruden's ties to that wily old gunslinger make the legendary Favre a fun play here are the 12 spot.
No, Favre isn't perfect, and he was a turnover machine, but he was also a pure gamer who made people around him better. He had that intangible magic and was often big in the clutch.
The Raiders don't have an elite quarterback, and now they can get one. They still lack that impact receiver, but having a quarterback with Favre's moxie just might make that a non-issue.
Previous Hall of Fame Mocks Picks
AUGUST
Casino of the Month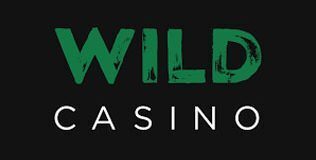 Welcome Bonus
250% up to $5,000
Read Review
Visit Site