Hall of Fame Mock Draft for 2020, Pick #11 – Will the Jets Be the First to Take a WR Off the Board?

Dick Butkus is on his way to Cleveland, putting the ball in the Jets court.
Our biggest NFL enthusiasts at GamblingSites.com have been putting together a mock draft for the first round of 2020, only we've subbed out all of the incoming rookies.
We've supplanted them with all members of the NFL Hall of Fame, and we're trying to sort out who each team would pick. You can see the prior ten selections in the final segment of this page, but it doesn't change what the Jets need to accomplish in the draft.
Sam Darnold needs protection, and the team needs a sincere weapon on the outside. With the 11th pick in this Hall of Fame mock draft, Joe Douglas would be smart to choose one of the three guys below.
Jonathan Ogden, OT
Jerry Rice, WR
Randy Moss, WR
Jonathan Ogden, OT
As tempting as it is to pick a receiver in this spot, just think of how much better off the Jets offense would be if Jonathan Ogden was protecting Sam Darnold's blind side. Slide George Fant over to the right side, and suddenly, the 22-year-old QB would have all sorts of time to go through his progressions.
Ogden would show up every day and help create running lanes for Le'Veon Bell to burst through, and Adam Gase wouldn't have to limit his playbook to unimaginative plays that take no time to develop.
It's not the sexy pick that fans in the Big Apple might be hoping for, but perhaps it's the one that solidifies this offense in the most reliable way.
Jerry Rice, WR
I shouldn't need to spend time boasting about Jerry's numbers to remind us all that he's the greatest wide receiver who has ever played the game. As long as you know he's the NFL's all-time leader in receptions, receiving yards, and receiving touchdowns, there's really not much else that needs to be said.
I guess I could add that he's also the league's top dog when it comes to career touchdowns (208) and career all-purpose yards (23,546), but who's keeping track?
Rice's ability to run crisp routes and gain separation from his defender would help fast-track Darnold in taking his game to the next level. Frankly, I'm not sure how realistic it is to think that Adam Gase would pass over Jerry with the 11th pick in this Hall of Fame fantasy mock draft.
Randy Moss, WR
If there is one WR in the NFL HOF who could entice a team as much as or more than Jerry Rice, it's undoubtedly Randy Moss. After a storybook career in Minnesota, the "Freak" went on to set an NFL record for the most receiving touchdowns in a single season with the Patriots (23 in 2007).
In all, Randy led the league in TD grabs five times and ranks second all-time behind Rice in career touchdown receptions. As impressive as Moss' numbers are, it's the way he played and his knack for making remarkable catches that make him really stand out.
At 6'4" with lighting speed, Randy's the top downfield target and red zone threat of any wideout who ever played. However, he's also got noteworthy agility and some of the best hands you'll ever see.
The Jets Pick Is In…
You can't go wrong with Jonathan Ogden, and I wouldn't bat an eye if Randy Moss was the one who heard his name called. Nevertheless, Jerry Rice has already slipped past the grips of 11 teams in this Hall of Fame mock draft, and I just can't see him plummeting any further.
By all accounts, Rice is the best WR in the history of this sport, and it couldn't be any more blatant that the Jets desperately need help on the outside. No more Robby Anderson leaves Breshad Perriman, Jamison Crowder, and Quincy Enunwa as New York's top trio of wideouts.
End the misery being experienced by Gang Green's fan base and draft Jerry Rice at #11.
Previous Picks From Our Hall of Fame Mocks
AUGUST
Casino of the Month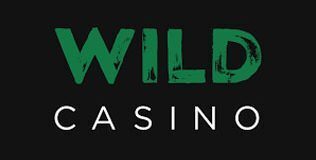 Welcome Bonus
250% up to $5,000
Read Review
Visit Site