Hall of Fame Mock Draft for 2020, Pick #10 – Which Legend Can the Browns Bring to Cleveland?

The 2020 NFL Draft is plenty entertaining. It's so engrossing, in fact, that we decided to take a unique look at it to make it even more fun.
This year's draft order and every team's biggest needs remain the same. The big change? They are picking from a pool of Hall of Fame talent, rather than the incoming 2020 draft class.
We are already nine picks deep, with Jacksonville plucking Ronnie Lott off the board with the ninth pick in the 2020 NFL Hall of Fame mock draft.
Pick #10 has the Cleveland Browns pondering what to do next. The team supposedly has all the pieces they need to be successful on offense, so where do they go at 10th overall?
I've got a few Hall of Fame options I like, so let's get our warm room hats on and see which legend the Browns can lure into the Factory of Sadness.
Dick Butkus, LB
I touched on the electrifying Butkus when I was pondering what the Arizona Cardinals would do with the 8th overall pick, but he pops up again as a real option.
Cleveland has a clear need at linebacker. Joe Schobert and Christian Kirksey both left town in free agency, and this Browns defense lacks a reliable presence in the middle of the field.
Myles Garrett is really the only guy this defense can hang their hat on, so landing a grizzled, menacing linebacker who fears absolutely nothing could change the way they play.
Jonathan Ogden, OT
Becoming a feared defense is appealing, but the Browns could also use some help on their offensive line. Cleveland gave up 41 sacks in 2019, and they don't have much at left tackle at the moment.
The Browns did add Jack Conklin in free agency, but he's best served at right tackle. Instead of playing him at the wrong spot, the Browns can keep him there and go out and get one of the best to ever play.
Ogden certainly qualifies as such, as the former Ravens star is among the very best left tackles the NFL has ever seen.
A towering pillar on the left side of the line, Ogden played a helping hand in the Ravens winning Super Bowl XXXV and made 11 Pro Bowls.
Bruce Matthews, OG
The interior of Cleveland's offensive line could also use some work. How fitting to go get Matthews, who is brothers with former Browns great Clay Matthews.
Both Matthews brothers displayed insane longevity, with Bruce playing until the age of 40 and starting 293 of a possible 296 games.
In addition to always being there for his teammates, Matthews was a handful in the trenches and also offered absurd versatility across the line.
Summary
Normally, I'd attack the key need, and in Cleveland's case, that's undeniably offensive tackle. I wouldn't mind a guard here, either.
However, I can't pass on Butkus when you consider that this defense isn't exactly loaded with talent. Cleveland also lacks many impact players on that side of the ball, and the former Chicago Bears great certainly would give them a personality shift.
Cleveland already has the tools to wage war offensively. What the Browns really need is an impact defender who can strike fear into the hearts of the opposition.
In the 2020 NFL Draft, the Browns don't have much of a decision to make since there isn't a marquee linebacker likely to be available when they first pick. In the Hall of Fame draft, there are several.
Butkus has the physicality and playmaking ability to give this defense a facelift, and it's high time the Browns got a little more physical (head-hitting with helmets aside) on defense.
For odds, news, and predictions for the actual draft, bookmark our NFL blog.
Previous Picks From Our Hall of Fame Mock Draft
AUGUST
Casino of the Month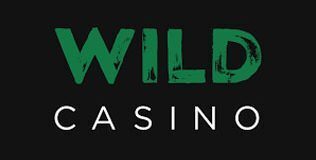 Welcome Bonus
250% up to $5,000
Read Review
Visit Site