Hall of Fame Mock Draft for 2020, Pick #1 – Which QB Would the Cincinnati Bengals Take?

The Bengals are on the clock in this Hall of Fame NFL mock draft for 2020. As I explained in this short introductory post, Noah Davis and I are out to have a little bit of fun. We've replaced the 2020 NFL Draft class with the members of the Hall of Fame and decided to complete a first-round mock.
We are going to examine each pick one by one and offer three HOF alternatives who would fit the main need of whichever team is picking. In this case, the subject is the Cincinnati Bengals at the top of the draft.
It's clear as day that Zac Taylor needs a quarterback who can take control and command the huddle. Tom Brady is still active, and Patrick Mahomes has a long career ahead of him, so those two guys are off the table.
However, any of the three names below would be more than just a pleasant consolation.
Joe Montana
Dan Marino
Johnny Unitas
Joe Montana, QB
"The Comeback Kid" is a four-time Super Bowl Champion and was widely regarded as the best quarterback of all time before that Tom Brady cat came around. As storied as Montana's NFL career was, don't forget where his nickname got started.
Joe famously authored a historic comeback for the Fighting Irish in the 1979 Cotton Bowl — now known as "The Chicken Soup Game." After leading his team back in one of the greatest college football games in history, Montana would go on to win four Super Bowls in an eight-year span with the San Francisco 49ers.
Aside from simply winning big games everywhere he went, Montana was named league MVP twice and was selected to eight Pro Bowls.
Dan Marino, QB
Dan Marino was putting up video-game-like numbers well before rules were amended to make life easier on the NFL quarterback. When Dan played his first full season in the pros in 1984, the NFL record for most passing touchdowns in a single season was 36.
Marino shattered that mark with 48 passing TDs, and he also became the first QB in NFL history to amass more than 5,000 passing yards in a season.
The fact that Dan never won a Super Bowl with Miami surely stings to this day, but it doesn't take away from what he accomplished at the most important position in sports.
It's safe to say that Zac Taylor would love to have a confident gunslinger like Marino on board in Cincinnati.
Johnny Unitas, QB
Johnny Unitas played before the time of NFL QBs putting up monstrous statistics, but nobody questions how good this man was. The Baltimore Colts QB led the league in passing yards and passing touchdowns four times apiece, plus led his franchise to a victory in Super Bowl V.
"Johnny U" was also nicknamed the "Golden Arm" because of his innate ability to chuck the football down the field, but what's important to point out is how much he transcended the game. Unitas was the first NFL QB to orchestrate what we know today as the "two-minute drive."
The three-time NFL MVP and 10-time Pro Bowler might not be as flashy as Dan Marino, and he may not be as revered as Joe Montana.
But make no mistake – Johnny Unitas is one of the greatest quarterbacks in the history of the NFL.
The Bengals Pick Is In…
Dan Marino might have slipped to #27 back in 1983, but he's going #1 overall in our 2020 Hall of Fame mock draft.
Some might scratch their head and think that's a bad pick with Johnny Unitas and Joe Montana both on the table, but hear me out.
Unitas began his career leading his team to a 3-4 and threw more interceptions than touchdowns as a rookie. Joe Montana only tossed 30+ touchdowns once, and it didn't occur until his 9th season in the league.
On the other hand, Dan Marino had already tallied 142 touchdown passes and had thrown for more than 16,000 yards four years into his career. In the "what have you done for me lately" type of business that the NFL has evolved into, waiting around and giving your quarterback 4+ years to develop is no longer in the cards.
Based on Marino's track record, I'd say he would give Cincy a pretty good return on their investment.
AUGUST
Casino of the Month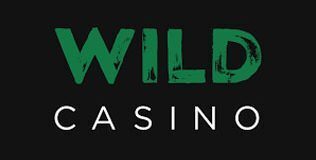 Welcome Bonus
250% up to $5,000
Read Review
Visit Site