Guide to Week 12 Fantasy Football Betting (2021) – Waiver Wire, Start/Sit and Sleepers

Well, if we learned one thing from Week 11, it's that Jonathan Taylor is the best player in fantasy football. He put up 50.4 points in standard formats, only five points off Clinton Portis' record.
The Los Angeles Chargers stack also came through with Justin Herbert and Austin Ekeler scoring 35 points.
Depending on which side you were on, things could've gone really good or really bad.
Let's see how the Week 12 fantasy football guide will help you moving forward.
Week 12 Top Waiver Wire Adds
A.J. Dillon produced quality numbers as a waiver wire add last week. Let's see who I'm picking up this week.
Elijah Moore, WR, New York Jets (41% Owned)
The New York Jets emerging with a legit fantasy option? How often do we see that? Well, we've seen Michael Carter come on strong but now, it's Elijah Moore.
Moore had a slow start to the season, but the second-round pick is coming on strong as of late.
He has at least six targets in each of his last four games. That has resulted in four touchdowns and three games over 70 scrimmage yards.
Perhaps the most encouraging thing is his playing time came way up last week. Check out his percentage of snaps over the last three games.
Week 9: 60 percent
Week 10: 56 percent
Week 11: 80 percent
New York should continue to feature the young wide receiver.
Cam Newton, QB, Carolina Panthers (41% Owned)
Life comes at you quickly. A few weeks ago, Cam Newton was sitting at home waiting for his next opportunity. Now, he is back with the Carolina Panthers, putting up big fantasy numbers.
Newton's Panthers lost in Week 11, but that didn't stop him from having a good fantasy day.
189 passing yards
2 passing touchdowns
46 rushing yards
1 rushing touchdown
A rushing quarterback is king when it comes to fantasy football. Why do you think Jalen Hurts is the top fantasy quarterback?
Moving forward, Newton belongs in your starting lineup. His offense features playmakers like Christian McCaffrey and D.J. Moore.
Once they're on the goal line, you know who's taking it in the end zone.
Week 12 Start/Sit Calls
We had a few good calls (starting Jaylen Waddle and sitting Matt Ryan) last week. There were a few bad calls but let's skip over them.
Here are my start/sits for Week 12.
Week 12 Start List
Joe Burrow, QB, Cincinnati Bengals
David Montgomery, RB, Chicago Bears
J. Moore, WR, Carolina Panthers
Joe Burrow had a big start to the season with at least two touchdown passes in each of his first eight games. In his last two games, he is averaging 215 yards and had one touchdown to two interceptions.
Even so, I like Burrow's matchup this week with the Pittsburgh Steelers. Burrow threw for three touchdowns in the Cincinnati Bengals Week 2 victory over Pittsburgh.
The Steelers pass defense has struggled lately. Check out what Justin Fields and Justin Herbert did against them.
| | | |
| --- | --- | --- |
| | Justin Fields | Justin Herbert |
| Passing Yards | 291 | 382 |
| Rushing Yards | 45 | 90 |
| Touchdowns | 1 | 3 |
While Burrow isn't much of a runner, we can't ignore the rushing numbers Pittsburgh's defense has given up. That should give you even more confidence in the Bengals quarterback.
David Montgomery has been good, not great in his return from a knee injury. He has over 65 scrimmage yards in each game but has yet to reach the end zone.
I think there's a good chance that changes in Week 12.
The Chicago Bears have a great matchup with the Detroit Lions. Detroit's run defense has been terrible this season, allowing the second-most yards per game.
Since Week 3, only the Los Angeles Rams failed to rush for over 105 yards against them.
Khalil Herbert was a non-factor last week. Therefore, I think it's fair to say this is Montgomery's backfield.
Detroit has allowed the third-most points per game this season. Montgomery should have an opportunity to find the end zone.
A few weeks ago, I was ready to write off D.J. Moore. He had a great start to the season but didn't do anything in the middle portion of the season.
Well, that was with Sam Darnold. Now, Moore is with a much better quarterback in Cam Newton. No matter which quarterback has been throwing to him, Moore's targets haven't slipped.
Week 8 (Darnold): 8
Week 9 (Darnold): 7
Week 10 (P.J. Walker): 7
Week 11 (Newton): 7
Moore should continue to shine against the Miami Dolphins. Their defense has looked better lately, but Elijah Moore put up 141 receiving yards and a touchdown last week.
That's asking for a lot but Moore can put up 100 yards and a touchdown.
Week 11 Sit List
Ryan Tannehill, QB, Tennessee Titans
Myles Gaskin, RB, Miami Dolphins
Michael Gallup, WR, Dallas Cowboys
When Derrick Henry went down with a foot injury, the Titans Super Bowl odds took a big hit.
The expectation was Ryan Tannehill and the Tennessee Titans passing offense would lead the team. However, that hasn't been the case.
Tannehill had his fantasy value saved with a rushing touchdown in his first two games without Henry. Last week, Tannehill had a terrible performance against the Houston Texans.
323 passing yards
1 touchdown
4 interceptions
Those passing yards are a bit misleading because a lot of them came in garbage time.
This week, Tannehill has a brutal matchup with the New England Patriots. Over the last few weeks, their defense has looked like one of the best in the league.
They haven't allowed a fantasy quarterback to score over 14 points since Week 6.
Myles Gaskin broke out his slump last week with 96 scrimmage yards and a touchdown. It's the kind of performance fantasy owners have been waiting for and I bet they'll want him back in their lineup.
I'm here to tell you that might not be a good idea.
For starters, that came against the New York Jets. They allowed the most fantasy points to running backs. Before that game, Gaskin hadn't cleared 37 rushing yards in three weeks.
This week, it'll be a much tougher matchup against the Carolina Panthers. I can't imagine Gaskin will have another big week against them. Also, the early betting lines have the Miami Dolphins as (+1.0) point underdogs.
I'm sure people want to start him but I think he belongs on your bench. At least until he strings together a few strong performances.
When we use the term "handcuff" in fantasy football, it's usually about backup running backs. In this case, Michael Gallup is a handcuff as a wide receiver.
Gallup recently returned from a calf injury. That return was timely because Amari Cooper is on the reserve/COVID-19 list and CeeDee Lamb is in concussion protocol. We know Cooper won't play in Week 12 and there's a good chance Lamb won't play.
Officially ruled out with a concussion.

Technically he IS UNABLE TO CLEAR THE PROTOCOL FOR THANKSGIVING.

The protocol is a minimum of 5 days, W12 is only 4 days away.

Wow! https://t.co/fXQqHXAWZW

— Jesse Morse, MD (@DrJesseMorse) November 21, 2021
Even with the opportunity, I'm fading Gallup. Check out his numbers from Week 11.
He played the whole second half as the Dallas Cowboys' number one option.
The Las Vegas Raiders represent a tough matchup this week. If Lamb doesn't play, I imagine Las Vegas will do everything they can to slow down Gallup.
Best Fantasy Sleepers for Week 12
My sleepers were a bit iffy last week. Kendrick Bourne didn't do anything but I wouldn't mind keeping him on the bench.
Let's check out my Week 12 sleepers.
Adam Trautman, TE, New Orleans Saints (6% Owned)
Don't look now but Adam Trautman has put up solid numbers since Trevor Siemian took over as the starter.
With tight ends, I always say follow the volume. Check out Trautman's targets over the last three weeks.
Week 9: 7
Week 10: 6
Week 11: 8
Last week, he rewarded owners with a season-high 58 yards and a touchdown. That's the kind of usage we want to see moving forward.
Trautman has a tough matchup in Week 12, but things get easier down the stretch.
Unless you have one of the top four or five tight ends, you're more or less streaming the position. Trautman can be that guy in plus matchups.
Ty Johnson, RB, New York Jets (19% Owned)
Rookie running Michael Carter was finally starting to hit his stride, but it sounds like an ankle injury could force him to miss time. It's very unfortunate for the Jets, but it also opens the door for Ty Johnson.
Johnson has been producing solid numbers as a receiving back. He had a rough performance last week, but check out his receiving yards before that.
Week 7: 65
Week 8: 71
Week 9: 40
Week 10: 36
He also had a pair of touchdowns in that stretch.
Tevin Coleman would likely operate as the main rusher but with the Jets, they'll usually be trailing.
That means their receiving back aka Johnson will likely have more value.
Week 12 Buy/Sell List
At this point, even a small trade could make the difference in making the playoffs. Check out who I'm buying and selling this week.
Week 12 Buy List
Miles Sanders, RB, Philadelphia Eagles
D.K. Metcalf, WR. Seattle Seahawks
Last week, I had Miles Sanders on my sell-high list. I didn't expect him to inherit a big workload in his return. Well, I was wrong.
Sanders returned to rush for 94 yards against the best run defense in the league. With the Philadelphia Eagles new run-first approach, I have full faith in Sanders.
It's impressive that he put up those numbers despite sharing the Eagles backfield. Check out the distribution of carries from last week.
Jalen Hurts: 18
Miles Sanders: 16
Jordan Howard: 10
Boston Scott: 6
Now the Eagles aren't going to run 50 times a game but there's no reason to believe their approach will change.
We could see Sanders close the season with a bang.
Russell Wilson's return has not done any favors for the Seattle Seahawks offense. In turn, that has taken a toll on D.K. Metcalf.
Week 10: 26 yards
Week 11: 31 yards
It's surprising to see because Metcalf produced quality numbers with Geno Smith. Everyone expected him to put up better numbers with Wilson.
If you ask me, this is an opportunity to buy low.
As Wilson continues to get healthier, the offense as a whole will improve.
Metcalf also has one of the easiest strength of schedules remaining for wide receivers. He has matchups against the Washington Football Team, Houston Texans, and Chicago Bears.
It won't be long before Metcalf returns to being a top 10 wide receiver.
Week 11 Sell List
J. Brown, WR, Tennessee Titans
Carson Wentz, QB, Indianapolis Colts
I'm not sure what to make of A.J. Brown. In weeks eight and nine, he looked like a top-five wide receiver in fantasy. However, those are his only two games this season with more than 11 points in non-PPR formats.
Without Derrick Henry and Julio Jones, teams are selling out to stop Brown.
It seems like he suffers an injury every week and who knows if he is 100 percent.
I'd be willing to say he is unusable over the next two weeks. In Week 12, the Tennessee Titans play the New England Patriots, who are notorious for taking away the opposing team's number one option. In Week 13, the Titans have a bye.
Unless you don't need Brown for a few weeks, I'd trade him now.
Carson Wentz is another player who had a nice little stretch in the middle of the season. Lately, the Indianapolis Colts have realized Jonathan Taylor is their best path to winning.
Check out what that has done to his numbers.
Week 10: 180 passing yards and 0 touchdowns
Week 11: 106 passing yards and 1 touchdown
Going back to Week 6, Wentz has cleared 235 passing yards once.
He has a Week 14 bye, then plays the New England Patriots and Arizona Cardinals. I can't justify playing him against two of the best passing defenses.
Taylor will continue to lead the Colts offense. Try and sell Wentz while you can.
Week 12 Fantasy Football Advice
As we continue to move closer to the playoffs, it's important to look at future matchups. If you're a borderline playoff team, A.J. Brown likely won't help you.
This is also a great time to look ahead at defenses with great matchups in the playoffs. That way, you won't have a bidding war in Week 15.
I'm sure a lot of people are in a must-win going into Week 12. Hopefully, this fantasy football guide helps you with lineup decisions.
With that, I leave you with our football betting guide.
AUGUST
Casino of the Month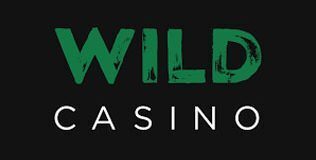 Welcome Bonus
250% up to $5,000
Read Review
Visit Site