Hide Bonus Offers
| | | | | |
| --- | --- | --- | --- | --- |
| #1 | Bovada Sports | 50% Up To $250 | Visit Site | Bovada Sports |
| #2 | BetUS | 125% Up To $2,500 | Visit Site | BetUS |
| #3 | MyBookie | 100% Up To $1,000 | Visit Site | MyBookie |
| #4 | Everygame | 100% Up To $500 | Visit Site | Everygame |
| #5 | BetOnline Sports | 60% Up To $1,000 | Visit Site | BetOnline Sports |
An Adrenaline Junkie's Guide to Betting On Sports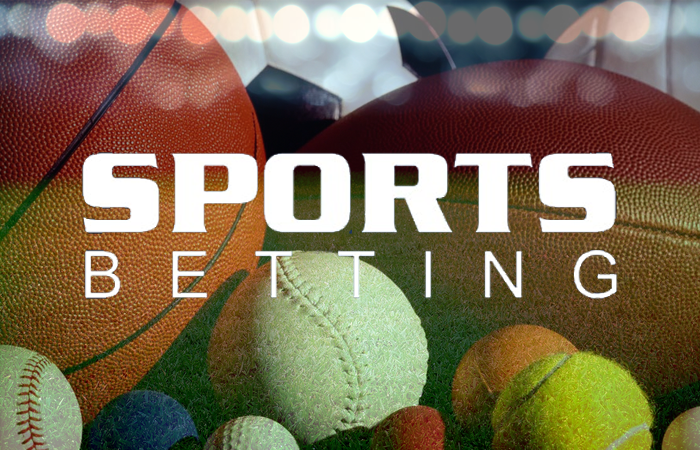 Sports are always more entertaining when you have money riding on the outcome. But some sports lend themselves to even more excitement with regard to betting.
The most thrilling matches to wager on are unpredictable, action packed, and / or offer plenty of prop bets.
It also helps when these sports stage major events that create a unique betting atmosphere (i.e. the World Cup or March Madness).
If you're looking for excitement from your betting experience, then you should consider betting onthe following 7 sports.
1 – Mixed Martial Arts
Mixed martial arts (MMA) has been steadily growing in popularity ever since the Ultimate Fighting Championship (UFC) debuted in 1993.
Today, the UFC has grown into a major promotion that holds huge pay per view events on a regular basis. Fighting fans can also enjoy primetime fights through Bellator MMA.
But no matter which promotion you're watching, MMA is a thrilling sport to wager on because of all the ways that fights are decided. Here are the different methods that end a match:
Forfeit
Judges' decision
No contest (often failed drug test)
Submission
Technical knockout (TKO)
The fact that fighters can win via submission or technical knockout adds different dimensions to this sport. An elite competitormust be good at a variety of disciplines, including Brazilian jiu jitsu, boxing, Muay Thai, and wrestling.
These well-rounded fighters make for unpredictable action because matches can end in several ways.
This gives sportsbooks the ability to do some interesting prop bets, such as if the fight will end via submission, TKO, or decision.
2 – College Basketball (NCAA)
Men's college basketball gets a fair amount of betting action during the regular season. But this sport really heats up during the NCAA Tournament (a.k.a. March Madness).
March Madness features 68 teams, including conference tournament winners and selected schools.
Teams that get in via the selection process are among the most talented. The smaller schools that draw bids through conference tournaments aren't normally basketball powerhouses.
This creates wild lines and matchups in the earlier rounds. For example, a 16 seed might have a +40 line.
You'll sometimes see competitive matchups between 3 and 14 seeds, 4 and 13 seeds, and 5 and 12 seeds. This is good news when you bet on lower seeds because they're being spotted points.
Another thing that makes March Madness betting interesting is the different playing styles that come together. Here's an example:
A 14 seed shoots 44% from the three point line and ranks fifth in the nation in three pointers made.
They also use four guards most of the time and rarely commit turnovers.
The 3 seed that they're facing plays two guards and three forwards.
They're a strong rebounding team with good post players.
On paper, the 3 seed is favored to win because they're ranked much higher and have a better pedigree. But the 14 seed could get hot from the three point line and pull off a big upset.
This is just one example of the unique matchups that you see in the NCAA Tournament. And these games are why March Madness is such a major betting extravaganza every year.
3 – Boxing
Boxing bears similarities to MMA because this sport is based on individual matchups. A fight can also end in multiple ways, including the following:
Forfeit (corner stoppage)
Judges' decision
Knockout
No contest
TKO
These different ways of ending a fight keep fans and bettors guessing. And this is where much of the charm in boxing wagering lies.
Another element here is that a heavily favored boxer can lose if they get hit with a powerful punch. This is why commentators always say that big underdogs have "a puncher's chance."
The one reason why I don't put boxing on the same level as MMA in terms of excitement is because fighters only have one weapon – they're hands. In contrast, MMA sees fighters use punches, kicks, wrestling, and submission moves.
But one advantage that boxing has over MMA is its mega fights.
UFC pay per view events do well, but they're nothing compared to boxing's biggest matches. Here are some super fights that have drawn major attention and betting action:
Floyd Mayweather Jr. vs. Connor McGregor (2017) – 5m pay per view buys
Mayweather vs. Manny Pacquiao (2015) – 4.6m buys
Mayweather vs. De La Hoya (2007) – 2.4m buys
Mayweather vs. Canelo Alvarez (2013) – 2.2m buys
Mike Tyson vs. Evander Holyfield (1997) – 1.99m buys
Tyson vs. Lennox Lewis (2002) – 1.97m buys
Many of these fights involved Floyd Mayweather. But the point is that major boxing matches create more of a betting extravaganza.
This means that you'll have more prop bets to look forward to, including what round the fight ends and how it will end (i.e. KO, TKO, decision).
4 – Soccer (Football)
I can't say that soccer is my personal favorite when it comes to betting. But it's impossible to make a list of exciting sports to wager on and leave out the world's most popular game.
Soccer is the top sport in the majority of countries and there are plenty of different leagues to bet on. Here's a short list of the biggest season long leagues:
Argentine Primera División
Bundesliga
France Ligue 1
Liga MX
Major League Soccer (MLS)
Premiere League
Spanish La Liga
The Premiere League and La Liga are especially popular among bettors because they feature many of the world's top footballers.
Of course, you also have major soccer events that draw massive betting action. This includes the World Cup, UEFA Champions League, and UEFA European Championship.
Happening once every four years, the World Cup is the biggest sporting event on the planet. Passionate fans from all over the globe flood online sportsbooks while hoping to put some action on their team.
The World Cup offers numerous chances for prop betting too. Here are popular soccer prop bets:
First player to score a goal
First player to draw a penalty
Over / under on penalty cards
Over / under on penalty kicks
If a specific player will score in a match
One aspect that I don't like about soccer is the low scores.
This isn't to say that soccer can't be exciting. But I enjoy sports that don't end in 2 to 1 and 3 to 2 final scores.
5 – College Football (NCAA)
College football is similar to college basketball in that there are some big mismatches.
The outcome is almost always guaranteed in these games. But the betting spreads create for intriguing wagers.
Let's say that the Florida Gators play Appalachian State, and Florida's line is set at 28.
Obviously the Gators are favored to win this game.
But will they cover a 28 spread?
These are the situations that make NCAA football fun. Of course, it's also entertaining to bet on and watch a competitive conference rivalry.
Another good thing about the college game is that they play a short regular season schedule ranging from 12 to 13 games. This heightens the importance of every contest and makes the betting feel more special too.
The bowl game season offers a dramatic end to every season. You can bet on College Football Playoff contests along with many other bowls.
The one thing holding college football back is its lack of popularity outside the United States. This means that the majority of the world doesn't find NCAA football betting very exciting.
6 – Australian Rules Football
Australian football combines the best elements of several sports into one game. This includes catching, jumping, kicking, passing, and tackling.
Australian rules football can be described as American football meets soccer, basketball meets soccer, or a combination of all these games. If you appreciate many different sports, then chances are that you're going to enjoy Australian football too.
What I like is the fast paced
and free flowing nature of the game.
Both teams have an equal chance to gain possession and attack the opponent's goal, and there aren't offsides penalties. This keeps the game moving and prevents stoppages while teams are on the attack.
Another likeable aspect to Australian rules is that you'll see plenty of scoring. This is one reason why I prefer betting on this sport versus soccer.
The downside is that, like college football, Australian rules football doesn't have global popularity. If you're not from the Land Down Under or New Zealand, then chances are that you won't know much about the game.
But the good news is that Australian football features simple rules and you can quickly pick it up by watching a match or two.
7 – Professional Basketball (NBA, Others)
Pro basketball is easily one of the most exciting sports due to its high scoring games and quick pace.
The NBA is by far the most popular basketball league because it has the world's top players. NBA ballers like LeBron James, Kevin Durant, James Harden, Russell Westbrook, and Steph Curry are well known around the world.
But there are plenty of other pro basketball leagues too. Here are some of the top international leagues:
Basketball Bundesliga
Chinese Basketball Association (CBA)
EuroLeague
Greek A1 League
Lega Basket Serie A
Liga ACB (Spain)
Turkish Basketball Super League (BSL)
Most bettors will find that the NBA offers more than enough lines and prop bets. But these other leagues give you additional options.
My biggest problem with basketball wagering is that it's hard to find value with many NBA lines.
The league's popularity means that sportsbooks spend more time crafting accurate lines. This is one reason why you might want to explore some of the leagues listed above.
Nevertheless, basketball is still a fun sport to bet on and offers countless games throughout the regular seasons and playoffs.
Conclusion
Everybody has their own opinion on the best sports to wager on.
But the games that we've covered above all have a few things in common:
They offer exciting action.
They have big events that draw lots of wagers.
They have global popularity, or at least heavy popularity in certain countries.
They're complex sports with a number of facets.
These elements combine to offer more than just the thrill of betting money. You also get the excitement of watching entertaining matches with the possibility of upsets.
I especially enjoy wagering on fighting sports like boxing and MMA because athletes can win in a variety of ways. And the knockouts ensure that an underdog can pull out a shocking upset.
But the team sports that we discussed also have their good points. This is especially the case with major events like March Madness, the World Cup, NBA Finals, and the College Football Playoff.
You should consider wagering on the sports listed above if you're looking for more thrills from your betting experience.