Guide to Betting on Season 41 of Survivor

I have to be honest; I've missed Survivor. I've missed the nastiness, the competitiveness, the backstabbing, and the tireless hunting for immunity idols.
I've also just missed Jeff Probst. His dry sense of humor and his cold, dark eyes when he puts out a torch. You can tell he loves it, even if he says he doesn't.
More than that, of course, I like betting on Survivor. With news that season 41 is returning in the not too distant future, all of my TV joys are coming back.
Are you a fan of Survivor and/or want to bet on the show this year? I'll help you cover all the bases regarding how and where to bet on Survivor season 41.
Where to Bet on Survivor 41 Online
This Survivor 2021 betting preview aims to help you figure out how to bet on season 41 and point you where to bet.
I don't mean to tell you one site that stands out above the rest, necessarily. In fact, anytime you bet on entertainment props, you will want numerous sites to turn to ensure you're finding the best odds available.
That said, you can't find multiple Survivor betting sites until you find the first one you like. Each site you bet at should make you feel comfortable, and the site you choose should also check specific boxes.
Here are some good criteria to start with when deciding where to bet on Survivor 2021.
Safe & Reputable
Wide Range of Bonuses & Promotions
Competitive Odds
Versatile Wager Options
Elite Customer Service
Diverse Payment Methods
You will absolutely find some aesthetically pleasing sites to bet on Survivor, but can you trust them? Do they offer more than one prop? Are the odds as good as you might find elsewhere?
These are some of the key questions to concern yourself with when figuring out where to bet on Survivor season 41. I'd definitely also consider customer service and payout speeds (read site reviews to get a little more inside information).
Luckily, the Survivor betting sites listed above already pass the eye test and can be vouched for. They're all safe, reputable sites, they put the customer first, they get your money to you after you win a bet, and they're easy to use.
Is there one that stands head and shoulders above the rest? I'd say that's up to you to decide. People have different preferences about what they want the most out of a betting site, but if you stick with the list above, I think you'll be in fine shape.
Survivor Season 41 Overview
Now that you know where to bet on Survivor season 41, you can start piecing together your betting strategy for when the show airs.
One good way to get ready for a new season is to reflect on what once was. It's also helpful to learn about what viewers can expect as far as location, contestants, and anything else that leaks out.
What Happened Last Season on Survivor?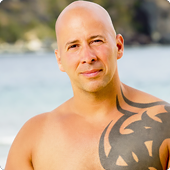 Nothing. Literally nothing. There was no "last season," as the show canceled its season for the first time ever due to the global pandemic.
The producers opted against doing a season, and rightfully so. The most recent winner of Survivor was Tony Vlachos, who dominated season 40.
Survivor: Winners at War was a terrific season. On the one hand, Vlachos kept finding immunity idols, built a strong alliance, and won challenges. On the other, people were weirdly reluctant to work hard to find a way to vote him off.
He prevailed in the end and gave Survivor fans a deserving champion.
Where Is Survivor Season 41 Located?
It's been announced that Survivor season 41 has begun shooting, and this season's show will once again take place in Fiji.
Survivor host Jeff Probst spilled the beans on where it's all going down, and he seemed amped and ready to go.
I am thrilled to tell you all that @survivorcbs is going back into production and I will see you on the island for #Survivor 41! @CBS pic.twitter.com/RtQGVFoDDL

— Jeff Probst (@JeffProbst) March 22, 2021
The 59-year old Probst is obviously also back for yet another run of Survivor. He's yet to miss a single season, and judging by his good health and energy in that video, he may keep doing this for quite some time.
The cast of season 41 will call Fiji home, and the series will be returning there for the 10th time in the show's history.
Who Are the Season 41 Cast Members?
There is nothing official as to who will be cast on Survivor season 41.
There are fan sites that supposedly have insider information and have leaked possible cast photos and bios, but CBS hasn't announced anything, and there has yet to be an official trailer.
So far, season 41 is set up as a brand new installment with fresh faces, and there hasn't been any indication that a past Survivor contestant will be joining the show.
That said, there are said to be 18 new cast members, and they'll be going at it for the right to win season 41 in Fiji.
When Will Survivor Season 41 Premiere?
There is nothing official to report here yet, either. What we do know is that shooting in Fiji has wrapped up, so an announcement should be coming soon.
Production originally wanted to shoot earlier in preparation for a summer launch, but it's looking like a fall premiere is in the cards.
How to Bet on Survivor 2021
There is only so much you can do when it comes to Survivor betting right now. The best sites for betting on Survivor probably won't have any props out just yet, and some never will.
However, there are a few ways to bet on Survivor, and there can be some strategy involved once odds come out.
First, let's look at how to get started and then touch on how to bet on Survivor.
Step-by-Step Guide for Betting on Survivor
First, you need to get on a site that offers Survivor betting props, and then you need to figure out how to go about placing a bet.
It's a pretty painless process, but some people don't know how to do it. Here's a quick step-by-step guide to help you bet on Survivor season 41.
Choose the Site That Is Best For You
The list of Survivor season 41 betting sites in this guide should point you in the right direction, but the first mission is to find a site to place some bets at.
Sites can be filtered based on interface, payment methods, public feedback, wagers offered, and so much more. Decide what you prioritize the most, and select a site based on whatever criteria is important to you.
Sign Up and Create an Account
Once you pick the site you want to bet at, next is actually signing up. It's almost always quick and easy and just requires some personal information.
That's to make sure that you're, well, you–and get any payment info so you can deposit and withdraw on the site.
Deposit Some Cash
Now that you are signed up, you can get to depositing money to bet with. Ideally, you already looked at what each site offers regarding payment options, and you're comfortable with one.
Most of the best Survivor betting sites allow you to operate with Bitcoin, while many also accept checks, credit cards, or bank wires, along with other popular digital currency.
Activate Bonus or Promotion
Before or after signing up, be sure to take advantage of the ongoing bonuses or promotions your chosen site has to offer.
Most sites offer a welcome/deposit bonus, while others give out bonuses for using a specific payment method or betting on a specific genre. Check out the site's bonuses and promotions page to make sure you don't miss out on a little extra cash.
Head to the Lobby
Now that you have your site, signed up, and maximize your betting by tapping into some bonuses and promos, you can check out the lobby.
This is where you'll find all of the Survivor prop bets, and you can select what you want to bet on. There will be many betting options, but for Survivor betting opportunities, look for the entertainment or novelty section.
Place a Bet
This is the actual act of selecting a bet and clicking through to submit your bet. Usually, it involves clicking on the bet you like, which will prompt a new window or a sidebar on the page that allows you to insert the money you'd like to risk.
Once you decide the bet and how much you want to wager, you can click "submit" and wait to see how it turns out.
Withdraw Your Money
Ideally, this process leads to some winning bets. After winning a wager or two, you can begin thinking about cashing out some of your earnings.
Most sites make this pretty painless, but keep in mind that some payout methods can take longer than others. Just pick the payout method that suits you best, enter the amount of cash you want to receive, and wait the estimated time before getting your money in hand.
Overall, the steps needed to bet on Survivor season 41 really aren't too taxing.
Hopefully, that provided you with a quick and easy process for betting on Survivor. Ideally, you can apply that step-by-step betting guide for any and all bets, as well.
While finding a site, signing up, and placing a bet isn't too stressful, there is a bit more than going into actually taking home some cash.
Let's go over some of the more popular avenues to profiting from Survivor and get to some Survivor betting tips.
What to Bet On
Prior to pricing going live, you can mentally prepare for the different wager types that most sites tend to offer.
Here are the most common Survivor prop bets to look for.
Who will win Survivor 41
Sex of season 41 winner
Who will be eliminated next?
Will Jeff Probst miss an episode
Will an old cast member make an appearance?
Will an exiled cast member return to the show?
There are even more Survivor props that could exist, depending on the site. The main one you'll see at every site that offers Survivor season 41 betting will be who will win, of course.
In the most recent season, you had a chance at incredible value for almost the entire season. Vlachos was a sizable favorite for most of the season and leading up to the finale, he was at -600 or higher at some sites.
As I said, he was a great champion and deserved to win, but the other castmates should have been more proactive about trying to get him out. Had they done that, someone else could have won, and bettors could have cashed in, as well.
Regardless of the odds for the actual winner, there are some Survivor betting opportunities that exist before the show even starts.
That's where the other props mentioned above come in; You could bet ahead of time on the sex of the winner, whether Probst or other cast members miss an episode, whether or not an old cast member makes an appearance, and whether a voted-out cast member makes a comeback.
You can also project contestants that could get the ax and be voted out, while you can look back on past Survivor winners to try to establish some sort of a pattern.
There really isn't one, though. To successfully bet on this show, you have to be fully tuned in, keep track of all of the alliances, and do your best to project what comes next.
For now, there's only so much you can really "know" before the season starts.
The only bet that you can really build up information and trust your gut with is predicting who will win Survivor season 41. Of course, you need to get to know the cast members and wait for actual odds to come out to do that.
Betting on Survivor Season 41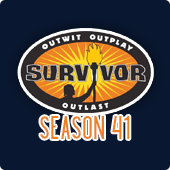 The big takeaway from this Survivor 41 betting guide is that you hopefully now have some sites to go to that you feel comfortable with.
If you were wondering where to bet on Survivor 41, the sites in this guide are some of the best online, and one way or another should offer what you're looking for.
The ball really gets rolling once the first season 41 trailer drops and then when the show actually starts. From there, you can start formulating your opinion of who might win, and then once the top Survivor betting sites release odds, the fun begins.
Factor in the show's history, soak up any new information about season 41 in particular and take advantage of some generic Survivor props.
After season 41 gets going – and once odds are out – you can then check out our entertainment betting blog for updates and predictions.