Guide for Betting on the 2022 Brit Awards – How and Where to Bet

The best in British and international music will earn a tip of the cap in early February. The 2022 Brit Awards are nearly here, with the 42nd installment set to air on February 8th.
Most entertainment fans flock to the Grammys to see which amazing artists are deserving of some hardware, but the Brit Awards can point you to some brilliant acts that can get overlooked.
Some familiar faces still run the show, of course. Adele and Ed Sheeran are likely to win here, while BTS is also in the running with two nominations.
Only time will tell which British and international music stars will win this year, but it's possible you can bet on it. Should that end up being the case, let's dive into this year's rendition with this 2022 Brit Awards betting guide.
Best Sites for Betting on the 2022 Brit Awards
The first step is deciding where to bet on the 2022 Brit Awards. I'll admit, the answer as I write this is technically "nowhere."
Entertainment betting sites can be a bit sporadic in terms of what they offer, and when. One year, seemingly every possible entertainment betting category is available to bet on, and the next the lobby is absent of these types of props.
I personally have seen odds and bets for the Independent Spirit Awards and the American Music Awards, though, so my gut says you just need to keep looking and wait for the wagers to drop.
If/when they do, the Brit Awards betting sites listed above are undoubtedly the best options for you.
These are the boxes they all check with ease.
Safe & reliable
Competitive pricing
Versatile wagers
Elite bonuses & promotions
All the entertainment betting sites we vouch for check the boxes above, but you're especially getting these attributes with the top Brit Awards betting sites.
Figuring out where to bet on the 2022 Brit Awards is only half the battle, of course. You also may want to learn more about the event, and gauge how to bet in specific categories.
Let's break the 2022 Brit Awards down a bit more to assist you with your wagers in the event you can bet on the awards show this year.
Key Details for the 2022 Brit Awards
What: 42nd Brit Awards
When: Tuesday, February 8, 2022
Where: The 02 Arena in London, United Kingdom
It's possible the Brit Awards are new to you, and I know full well that it never feels good to bet hard-earned money on something you know little about.
The perk in doing so? There is an edge, as not everyone else knows so much about it, either.
That can include the online betting sites themselves, so if you do your research, you could get a leg up and score some easy wins. First, let's look over the key details heading into the 2022 Brit Awards.
The 42nd edition drops down on Tuesday, February 8 at The 02 Arena in London, UK, but let's take a quick look at who is hosting and what you need to know going into the show.
Who Is Hosting the Brit Awards in 2022?
Comedian Jack Whitehall hosted the Brit Awards for four straight years. His time is up, however, as the 2022 installment went with a new face.
The 2022 Brit Awards will be hosted by Mo Gilligan.
Mo Gilligan is hosting the ceremony.https://t.co/rZMSa1HQR6

— Yahoo Entertainment UK (@YahooEntsUK) January 21, 2022
The 33-year-old British comedian broke out in 2017, and parlayed his new stardom into his own show, The Lateish Show with Mo Gilligan.
Gilligan earned this gig, fully showing off his hosting chops even further with spots on The Big Narstie Show and a judge role on The Masked Singer UK.
Who Has the Most Nominations?
Gilligan's presence guarantees the 2022 Brit Awards will be upbeat and humorous. Fans and bettors may also be wondering if the talent on hand will be elite.
Judging by the 2022 Brit Awards nominations, that will indeed be the case.
There was a tie up top, with heavy-hitters Adele, Dave, Ed Sheeran, and Little Simz tying for the most Brit Awards nods this year.
They're up for some big ones, naturally. All four are vying for British Album of the Year and Artist of the Year, while everyone but Little Simz in that group has a shot at Best British Song.
While the 2022 Brit Awards largely honor the best British acts, there is still an award that goes out to the International Artist of the Year.
Billie Eilish heads that list, but will be going up against some serious star power, with Doja Cat, Lil Nax X, Olivia Rodrigo, and Taylor Swift in the mix.
Those stars are all in line to make some noise at the 2022 Grammys. While that event is pushed back, you can always take a look at some worthwhile Grammys sleepers (seen below).
Who is Performing at the 2022 Brit Awards?
You have all the key details for the 2022 Brit Awards, but what kind of a show will it be? Judging by the host and nominees, I'd say it's already set up for success.
It may be even better, however, once you look at who is performing this year.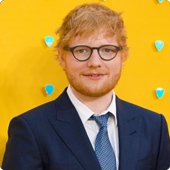 Dave
Doja Cat
Ed Sheeran
Holly Humberstone
Liam Gallagher
Little Simz
The big names for anyone outside of the UK are undeniably Ed Sheeran and Doja Cat. Both are international superstars, and this duo alone can drop people to their knees and bring the house down.
And that's probably just from getting the mic ready.
In all seriousness, the 2022 Brit Awards are going to be lit, and anyone who follows British music can tell you that once you see acts like Dave and Little Simz showing up on stage.
The 2022 Brit Awards are going to be as good as ever, and they promise to honor some of the best and most deserving British and international acts of the year. The only question will be how entertainment bettors can benefit.
Top Nominees for the 2022 Brit Awards
I told you who has the most nominations headed into the 2022 Brit Awards, but it might be helpful to know what everyone is actually nominated for.
Here's a look at the biggest categories for this year's awards, and which stars have a shot at taking home a big win.
British Album of the Year
Adele – 30
Dave – We're All Alone in This Together
Ed Sheeran – =
Little Simz – Sometimes I Might Be Introvert
Sam Fender – Seventeen Going Under
It's difficult to imagine anyone but Adele stealing the show here.
The legendary singer's fourth studio album returned after a six-year hiatus to drop a firestorm of powerful, emotional vocals on the world, and it's tough to see her not getting her due.
Adele's latest (30) has been lauded as her most creative work yet, and it's anchored by her tortured "Easy on Me". It's safe to say it's been well received.
"Easy On Me" by @Adele has reached 600 MILLION streams on Spotify. It's her eighth song to achieve this. pic.twitter.com/jN5G9UVVTl

— Pop Crave (@PopCrave) January 25, 2022
The album ended the year ranked inside the top 5 by Billboard, Entertainment Weekly, The New York Times, Variety, and Rolling Stone.
Ed Sheeran and Dave are the logical contenders in this category, but Adele's comeback probably won't be met with disappointment. She'll come in with the second most Brit Award wins (9) ever, and most by a woman.
Artist of the Year
Adele
Dave
Ed Sheeran
Little Simz
Sam Fender
Again, I don't really see a way around Adele. I'd be extremely interested to learn about the potential 2022 Brit Awards odds here, of course.
Adele would undoubtedly be the heavy favorite, although it is worth noting the new wrinkle being added this year. The 2022 Brit Awards won't be dividing sexes anymore, so this award simply goes to the best overall artist.
The 2022 Brit Awards – the first to scrap gendered categories – has delivered the most female nominees in over a decade.

By 47% to 36% Britons are supportive of music awards going gender-neutralhttps://t.co/AKqYTaIlyl pic.twitter.com/jkUthW9ng4

— YouGov (@YouGov) December 19, 2021
While this has understandably been met with some controversy, it's encouraging to see the spike of female nominees.
Adele being forced to fight through a category littered with viable male nominees could theoretically make her a tougher pick, but I still like her chances.
In fact, that could bake in some solid value for her, assuming the best Brit Awards betting sites offer props ahead of the February 8th show.
Best British Group
Coldplay
D-Block Europe
Little Mix
London Grammar
Wolf Alice
Coldplay enters the 2022 Brit Awards as an institution. They are tied with Adele with the second most wins at this event in history, and they've won four awards in this exact category.
Longevity and dominance aside, Coldplay already has a retirement plan in place. When asked how long the group will go, here's what frontman Chris Martin had to say.
"Well, I know, I can tell you – we're going to do – I think we have three more; our last proper record will come out at the end of 2025."
Never say never, but it sure does sound like the end is nigh.
Whether they do it now or a few years down the road, the Brit Awards may want to do a tip of the cap and send Coldplay packing with another trophy.
Of course, nostalgia or not, Coldplay may just keep winning here, anyways.
Best New Artist
Central Cee
Griff
Joy Crookes
Little Simz
Self Esteem
This is a tough one to gauge, as Griff and Central Cee feel very deserving. However, nobody is littered throughout the 2022 Brit Awards more than Little Simz.
The 27-year old rapper has been rising up the ranks for years now, but her latest collection – Sometimes I Might Be Introvert – has put her over the top.
Simz may not have the goods to take home serious hardware (largely due to the rule changes and intense competition), but it's quite arguable she's the top contender for this award.
International Artist of the Year
Billie Eilish
Doja Cat
Lil Nas X
Olivia Rodrigo
Taylor Swift
While most of the Brit Awards are dedicated to honoring British acts, it's pretty cool when an international star gets recognition here.
The candidates are some of the biggest stars in the world this year, with unflappable sensations like Taylor Swift and Billie Eilish wiedling monstrous success from the recent past.
Of course, this may very well just be the year of Olivia Rodrigo.
The 18-year-old has positively cleaned up on the heels of the impactful "Drivers License," which has carried Sour to great heights. Look at what she's done to this point.
Won New Artist of the Year at 2021 American Music Awards
Won New Artist, Song, and Album of Year at 2021 Apple Music Awards
Won New Artist, Best Song at 2021 MTV Video Music Awards
Won New Artist, Best Album at 2021 People's Choice Awards
Yeah, she's been killing it.
Obviously, the stars she's going up against don't make it a landslide win. However, if the 2022 Brit Awards note her rapid ascension and the year she's had, she'd be the easy call.
There are more Brit Awards categories than this, but these are the big ones when looking at the key British and international awards.
I've offered my insight as to who I think will win, and you can combine that with your own research and knowledge if/when some bets pop up at the top entertainment betting sites.
2022 Brit Awards Strategy
This 2022 Brit Awards guide is designed to help you bet on this year's show, or at the very worst prepare you for a fun event where some elite talent gets some high praise.
Ideally, it's both.
Should that be the case, you'll want to find the best Brit Awards betting sites, and I've already pointed you to some of the best options available online. Beyond soaking up the other information, you now may want a few tips or some betting strategy to lean on.
Here are three betting tips for the 2022 Brit Awards that I think could be helpful.
Lean on Brit Awards History
History can be our friend when it comes to betting on awards shows. The people that make these decisions can be nostalgic or even locked into their own bias, and this year a public voting element was even added.
Public voting for @BRITs starts tomorrow over on @tiktok_uk! Fans will get up to ten votes, per category, per day. https://t.co/6z1GYaoDF4

— Official Charts (@officialcharts) January 19, 2022
That could disrupt things slightly, but I don't think the public is going to stray too much – if at all.
The point? There are some tried and true options (Adele, Coldplay, etc.) that are always going to be tough to edge out.
Unless they have had a down year or the competition is especially fierce, we will always want to consider betting in their favor.
Bet as Early as You Can
Past history aside, you want to get your bets in as early as possible. This is honestly one of the longstanding tips for betting on entertainment markets, as odds can change greatly in a short amount of time.
For the 2022 Brit Awards specifically, there aren't even odds out yet. Time is running out, so this mantra rings louder and truer than usual.
If odds drop, I'd check them out, look over this 2022 Brit Awards betting guide, do a little extra research, and place your bets as soon as possible.
Take Some Risks
This is probably the case with all forms of betting. Playing it safe can lead to consistent wins, but they usually aren't very big. Needless to say, when the losses start piling, you'll lose money fast.
It's important to mix in a few riskier, higher upside bets at times, and that's certainly true when talking about something that can be volatile like entertainment betting.
I think that's even more important with something like the Brit Awards. While prestigious and predictable in some areas, this isn't the Grammys or Oscars. The Brit Awards can be tougher to peg, so getting a jump on nominations and pricing – as well as betting – can be key.
Just as key? Targeting some upsets that not everyone sees coming.
Betting on the Brit Awards in 2022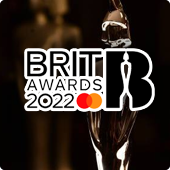 The 2022 Brit Awards are almost here. Ideally, you'll have the ability to bet on the major categories, and if so, you'll have the opportunity to be just as joyous as Adele and the other acts when they win.
If you do plan on betting on the 2022 Brit Awards, be sure to check back to this guide, and also learn as much about each nominee as you possibly can.
I think most of the major categories should be straightforward this year, but there is always room for upsets. Above all else, use the best Brit Awards betting sites you can find, hunt for value, and have fun with your bets.
For more entertainment betting markets like this, be sure to hit up our entertainment betting blog.