Guide to Betting on the 2021 Rugby Six Nations
The 2021 Six Nations begins with a bang as defending champions England host Scotland at Twickenham on February 6.
If you're looking to bet on the Six Nations in 2021, it's OK to feel a little tentative about who to get behind. After all, we saw a resurgent France in 2020, some flashes of potential from an Ireland team in transition, as well as the best version of the Scots we have seen in some time.
I'll be covering the odds for the 2021 Six Nations for anyone looking to make money on the first major international rugby tournament of the year. Additionally, I will be assessing all six teams' chances of winning the title, as well as providing a compact Six Nations betting to help you understand what to expect.
You can also find the fixtures for the Six Nations in 2021, as well as my pick for who wins the Grand Slam and the title.
Let's kickstart this betting preview with the latest Six Nations odds for 2021's championship.
Latest 2021 Six Nations Odds
Odds for the 2021 Six Nations
Team
Bovada
Betway
England
+125
1.95
France
+225
3.50
Ireland
+350
4.50
Wales
+1000
11.00
Scotland
+1600
17.00
Italy
+50000
251.00
England is the betting favorite to win the 2021 Six Nations, coming in at odds of +125 with Bovada for US bettors and 1.95 with Betway for non-US bettors.
The defending champions are hoping for back to back tournament wins, but I'm sure Eddie Jones and his men will have their eyes on their first Grand Slam since 2016. They have subsequently fallen short, such as their loss to Ireland in Dublin 2017 and losing against France in Paris in 2020.
Speaking of the French, they are +225 to win the Six Nations this year.
It's certainly an appealing price right now, given that they will be expected to hammer Italy in the opening game of the tournament in Rome on February 6. France is, in my opinion, the team to beat this year, but they will more than likely need to come away with a win in London if they are to win the title.
Elsewhere, 2018 champions, Ireland, are a little too short for me at +350. However, Wales at +1000 is always going to get the eyebrows moving, while Scotland at +1600 is also worth thinking about.
If you're planning on placing bets on the 2021 Six Nations, Italy at +50000 looks about as appealing as a big lump of cheese under a mousetrap.
Why? Well, do you remember last year?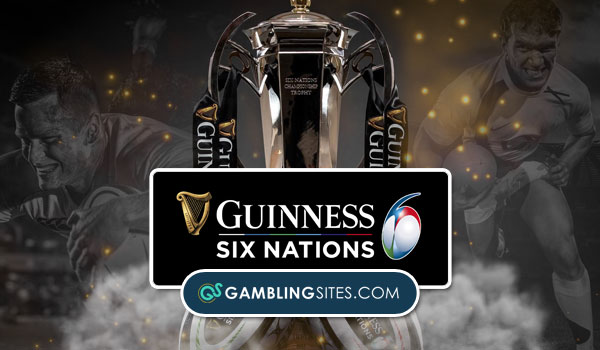 2020 Six Nations Recap
Before I dig deeper into my 2021 Six Nations betting guide, let's take a quick trip back down memory lane to 2020. It was the weirdest championship in history, right?
I think it's fair to say that anyone betting real money on the Six Nations last year would agree that it was rather odd. And frustrating.
But there are more important things than sports, as we learned.
Final Position
Team
Matches
Points
Tries
Bonus points
Final Points
Pld
W
D
L
PF
PA
PD
TS
TC
BPT
LBP
1
England
5
4
0
1
121
77
+44
14
9
1
1
18
2
France
5
4
0
1
138
117
+21
17
13
2
0
18
3
Ireland
5
3
0
2
132
102
+30
17
11
2
0
14
4
Scotland
5
3
0
2
77
59
+18
7
5
0
2
14
5
Wales
5
1
0
4
119
98
+21
13
10
1
3
8
6
Italy
5
0
0
5
44
178
−134
6
24
0
0
0
The fractured Six Nations championship in 2020 might not have been the most engaging tournament we have ever watched. Despite this, we did get to experience the weirdness of fan-less stadiums, the awful voices of players singing their respective national anthems, and some decent flashes of rugby, it must be said.
England was triumphant in the end, pipping France to the title on points difference.
France had an excellent tournament and should have won the Grand Slam. A rush of blood to Mohamed Haouas' head saw that it wasn't to be.
Ireland looked good at times but painfully dull at others. Scotland enjoyed their best tournament in quite some time, while Welsh fans had a torrid championship that they will be happy to leave behind.
As for Italy? Well, it was another poor effort.
But the skies are beginning to get a little clearer as we move forward to the opening match of the new tournament.
Let's look at the teams that will be battling it out, starting off with the favorite for the 2021 Six Nations, England.
England
Head Coach: Eddie Jones
Outright Odds: +125
2020 Finish: 1st
Predicted 2021 Finish: 2nd
England's odds to win the 2021 Six Nations make them the betting favorites ahead of Week 1.
Last year's winners stumbled were beaten 24-17 by France in Paris but bounced back to win the rest of their matches. In the end, the English clinched their seventh Six Nations title on points difference, denying the French their first championship since 2010.
It's difficult to criticize anyone betting real money on England to win the Six Nations this year. They should have the beating of Ireland, Wales, and Scotland and also have the advantage of playing France in Twickenham.
Yet, although one of the top bets for the 2021 Six Nations, I think they might struggle with getting past this rejuvenated France team. Galthie's men are looking in very good shape.
With England, the quality is there, of course, but the decline in the form of a few of their big game players could be jarring to their hopes of lifting the title in March.
My betting prediction for England is that the champs will fall short this year and finish 2nd.
2021 Six Nations bets might be absolutely ruined by the fixture list, but the same can be said about banana skin matches. The fixtures might be mostly in their favor, but a potential slip up is on the cards.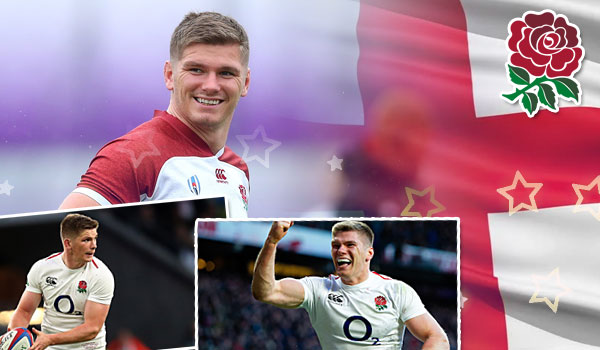 France
Head Coach: Fabien Galthie
Outright Odds: +225
2020 Finish: 2nd
Predicted 2021 Finish: 1st
Can they do it? Can they beat all before them and prove that they were the top bet for the 2021 Six Nations? If you think so, the odds for France to win the Grand Slam are +550.
But if you're looking to play it a little safer, France's odds to win the 2021 Six Nations championship are currently +225.
Fabien Galthie, Shaun Edwards, and the rest of the incumbent backroom have worked wonders with the sleeping giants to bring them back up to a standard that the nation of France deserves. With a formidable pack and an embarrassment of riches in the backs, the French should look forward to a very appealing set of Six Nations Fixtures in 2021.
2020 Six Nations Top Try Scorer
Player
Team
Tries
Charles Ollivon
France
4
Josh Adams
Wales
3
Justin Tipuric
Wales
3
Romaine Ntamack
France
3
Sean Maitland
Scotland
2
France's Charles Ollivon scored the most tries in the 2020 Six Nations.
With the 2023 World Cup in France coming up, I expect to see this team go from strength to strength. But we will get a glimpse of what is to come from this team over the next couple of months.
While it's very simplistic to say that all you need to know about the 2021 Six Nations is that France is back. Especially when there is so much quality in this team. But how exciting is it to see the French up there with the best once more?
Once again, you can get on France's odds of +550 to sweep all before them by March 20. But I'll explain a little later why that might not be the pick of the best Six Nations bets on offer…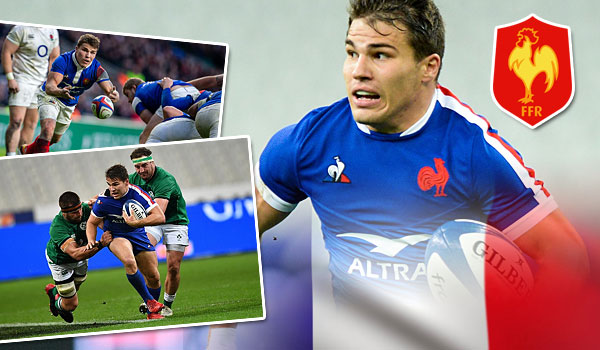 Ireland
Head Coach: Andy Farrell
Outright Odds: +350
2020 Finish: 3rd
Projected 2021 Finish: 3rd
Ireland's first campaign under Andy Farrell was so-so.
Wins over Scotland, Wales, and Italy were the upsides to disappointing defeats to both England and France.
While there is unquestionable talent in Ireland's ranks, things don't appear to be clicking for the Men in Green. 2021 will be an opportunity to blood some of the talented young players coming through on the provincial scene, but will Farrell be prepared to gamble with just one year left of his current deal?
Speaking of gambling, do your Six Nations bets involve Ireland?
It's something to think about. In the same way that it's not difficult to comprehend how tough it is for some nations to experiment. Even those with some of the best young rugby players in the world in 2021 will probably give the nod to senior guys for several reasons.
So, for the most part, Ireland fans appear to be realistic about their chances this season. Although capable of pulling off an upset against England or France, they will be looking at the odds for England to win the Grand Slam or France to win the championship as more rational.
If only there was a way to clone Brian O'Driscoll…
Brian O'Driscoll….the all time record try scorer in #GuinnessSixNations history!

It helps when you score three in one match huh? ?

Vintage @BrianODriscoll pic.twitter.com/M9LIu31WLn

— Guinness Six Nations (@SixNationsRugby) January 21, 2021
But there is not. So, if you're betting on the Six Nations winner, I wouldn't be majorly keen on gambling on Ireland to win the trophy.
Of all of my predictions for the Six Nations, Ireland to finish 3rd is probably just behind Italy to finish last. Third place is probably as good as it will get with England and France undoubtedly the big two in the championship.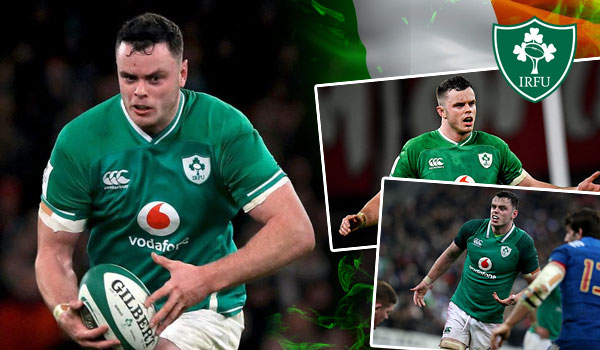 Wales
Head Coach: Wayne Pivac
Outright Odds: +1000
2020 Finish: 5th
Projected 2021 Finish: 5th
Warren Gatland's departure for Super Rugby left a huge hole in the hearts of Wales fans.
His replacement, Wayne Pivac, started the 2020 championship with a convincing win over Italy but suffered four straight losses to see his side finish 5th.
With the halcyon days of Gatland's tenure still remembered fondly from Cardiff to Caernarfon, Pivac was always going to struggle when it came to winning over the passionate Welsh supporters.
But given that Wales was the defending Grand Slam champions in his first campaign, he could not have asked for a worse start. Now, no one was making predictions for the Six Nations based on his resume, but some expected a lot better than what they got.
Wales' problems appear to be down to Pivac playing a style of rugby incongruent with the team he is fielding. But if you ask me, the loss of Shaun Edwards to France is as much behind their slump in form as anything else.
Fans will be hoping for a better campaign, but they won't be too tempted at taking the odds for Wales to win the Six Nations in 2021. Even at +1000, there are limits.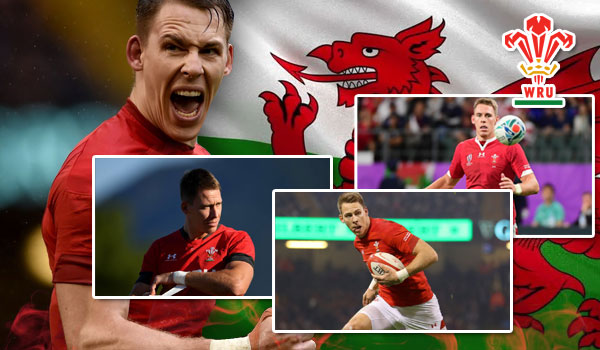 Scotland
Head Coach: Gregor Townsend
Outright Odds: +1600
2020 Finish: 4th
Projected 2021 Finish: 4th
Although far from being a lock to win the 2021 Six Nations, Scotland will approach the championship with optimism.
If not for a couple of poor decisions and a dropped ball by a certain Stuart Hogg, anyone who had bet on Scotland to win the Six Nations could have been laughing all the way to the ATM. Any Scot fan reading this might recoil in agony when I say this, but they could have even won the Grand Slam.
The only teams to beat Gregor Townsend's team in last year's tournament were Ireland and England. They recorded wins over France (a tad lucky with the red card), Wales, and Italy.
2020 Six Nations Most Penalties Scored
Player
Team
Penalties
Adam Hastings
Scotland
10
Owen Farrell
England
8
Romaine Ntamack
France
8
Johnny Sexton
Ireland
7
Dan Biggar
Wales
7
Adam Hastings scored 10 penalties in the 2020 Six Nations.
If I was a Scot, I would have been kicking myself. But then again, the 2023 Rugby World Cup draw would have made things a little easier to digest.
Regardless, they have a chance to go out there and build on last year's promising aspects of their game. A win over Italy should be a given, while right now, I would make Scotland betting favorites to beat Wales. They host Ireland in Edinburgh, which is also a very winnable match.
Scotland's odds (+1600) makes them the dark horse, for sure. But as far as 2021 Six Nations predictions go, another 4th place finish is probably the right call.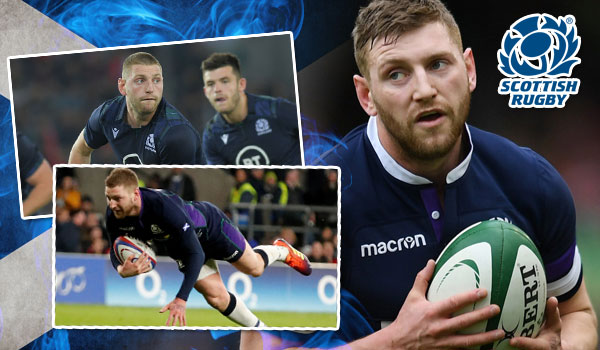 Italy
Head Coach: Franco Smith
Outright Odds: +50000
2020 Finish: 6th
Projected 2021 Finish: 6th
Franco Smith gets another crack of the whip following a poor championship for Italy in 2020.
Conor O'Shea's successor is the latest in a line of coaches that have been unable to lift the Six Nations whipping boys from the doldrums.
The Azzurri are without a solitary win in this championship since their 22-19 victory over Scotland in 2015.
As such, they are unlikely to be up there with the best bets for the 2021 Six Nations.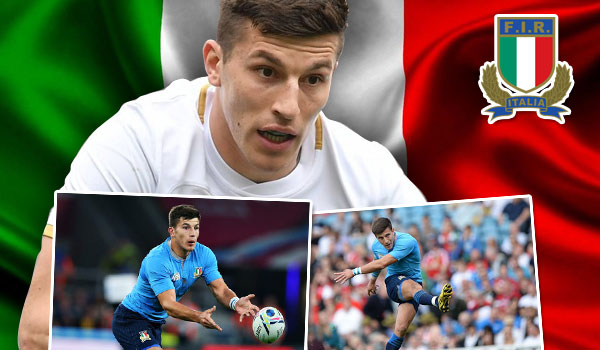 2021 Six Nations Dates and Fixtures
You can find the full Six Nations fixture list with dates below.
Who will your team play first?
2021 Six Nations Fixtures and Dates
Round
Home
Away
Date
Week 1
Italy
France
Saturday, Feb 6
England
Scotland
Wales
Ireland
Sunday, Feb 7
Week 2
England
Italy
Saturday, Feb 13
Scotland
Wales
Ireland
France
Sunday, Feb 13
Week 3
Italy
Ireland
Saturday, Feb 27
Wales
England
France
Scotland
Sunday, Feb 28
Week 4
Italy
Wales
Saturday, March 13
England
France
Scotland
Ireland
Sunday, March 14
Week 5
Scotland
Italy
Saturday, March 20
Ireland
England
France
Wales
Who Wins the 2021 Six Nations?
Pick
France to Win the Grand Slam
Remember earlier when I was talking about the odds for France to win the Six Nations? Or, to be more precise, how gambling on France to win the Grand Slam might not be the best bet?
Well, I was kind of toying with you.
I'm happy to make the boldest of my Six Nations Predictions for 2021 by stating, here and now, that France will win the Grand Slam.
Not only do the French have the strongest coaching team in the tournament, slightly above England, but they have incredible talent and ridiculous strength in depth.
Under Shaun Edwards, they will be as defensively sound as they ever have been. I'm expecting to see the best of Edwards' magic this year.
Laurent Labit will continue to impress with his attacking nous, with Fabien Galthie overseeing his country's march to their first title in over a decade.
There are so many reasons why France will win the 2021 Six Nations and Grand Slam. And at odds of +550, I think it's a great bet.
I can't finish this betting guide for the Six Nations without stating that I don't discount the defending champions, England. It's just that France is on the up, and everyone should take notice!
More 2021 Six Nations Betting Advice
If you're wagering on the 2021 Six Nations, you've got a lot of things to think about before you get your money down.
First things first, make sure you get the best Six Nations odds at the best rugby betting sites. You will find tons of markets for betting on Six Nations matches, as well as enough rugby props and specials to keep you going throughout the tournament.
If you're looking for further advice, I'll be back with predictions and picks for all of the Six Nations 2021 matches coming up. Make sure to visit the following sections of our site for valuable content that could help you maximize your chances of making money on this tournament!