Guide to Betting on the 2021 Oscars
The top awards shows have been pushed back further than usual, and the 2021 Oscars have not escaped that fate.
You'll still get your Academy Awards fix, but they're coming in April.
If your interest in the Oscars ends at simply wanting to bet on them, of course, you can start formulating your Oscars wagers now.
The only question is what bets are best to target and where you should bet. This Academy Awards betting guide promises to point you in the right direction, with a look at the best sites to bet on the Oscars and more.
For a full breakdown of this year's red carpet extravaganza, read through my Oscars betting preview for 2021.
Where to Bet on the 2021 Oscars
Before you can bet on the Oscars, you need a place to do it. The top Oscars betting sites listed above are the best options for you to consider, as they're among the most reputable sites online.
When pondering where to bet on the Oscars in 2021, you should have a shortlist of necessary criteria. Here's a good starting point.
Safe
Credible
Versatile
Competitive
At the top should be safe, as you want to know where your money is going. Researching to assess a site's credibility and reputation also isn't a bad idea.
In addition, bettors may want to consider sites that offer top-notch customer service, competitive pricing, selective wagers, alluring promotions, and anything that makes the user experience better.
How you pick where to bet on the Oscars is up to you, and everyone prioritizes things differently.
At the core of your search for the best sites to bet on the 2021 Oscars is finding a site you can trust.
If you deposit money to bet on the 2021 Academy Awards, you want to know you're getting your winnings and getting them in a timely manner.
The sites listed above can be trusted in that regard. Now it's up to you to decide which site is the "best of the best," as well as which Oscar bets deserve your money.
93rd Academy Awards Overview
The 2021 Oscars are coming at you later than usual, as the Academy needed extra time to consider nominees for every category.
As I write this 2021 Oscars betting guide, the official nominations aren't even set. The process is just getting through the first round of voting, though, so bettors are getting closer to knowing which actors and films they can confidently bet on.
There are still some things we can look at to get ready to bet on the 2021 Academy Awards, so let's dive into what is common knowledge already.
Who is Hosting the Oscars?
One of the biggest questions each year is who will host the Oscars. If you're coming here to figure out who will host the 2021 Oscars, I don't really have an answer for you.
Well, I do, but it's more of a non-answer.
The Academy opted not to have a specific person host the Oscars the past two years, and late-night talk show host Jimmy Kimmel was the most recent to host in 2018.
That decision snapped a 30-year streak of having someone host the Oscars.
The early consensus is that there won't be a host again for the 2021 Oscars, but nothing official has been reported. Some entertainment betting sites are still accepting bets for who will host the Oscars this year, but if you're considering that wager, I'd hammer the "no one" angle.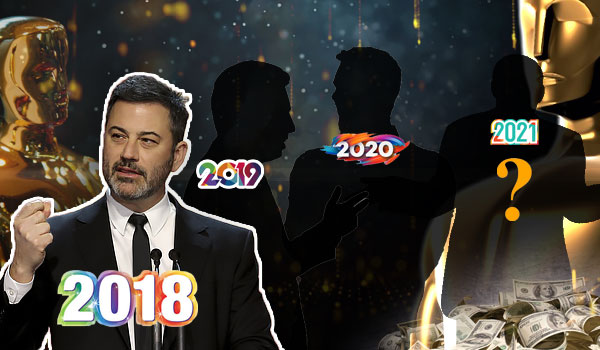 2021 Oscars Nominations
As mentioned, the Academy is still in the process of finalizing nominees for the 2021 Oscars. If you came here wondering who has the most Oscars nominations, that really isn't known yet.
Those lists aren't final, but the Oscars nominations are starting to cut down to shortlists, which makes early Oscars betting a lot more appealing now.
All of those lists aren't out just yet, but some have trickled out.
Announcing the 93rd #Oscars shortlists! https://t.co/j8AtB09vsO

— The Academy (@TheAcademy) February 9, 2021
Final Oscars nominations are set to take place on March 5th, with the 2021 Oscars nominees slated to be announced on March 15th.
Once that news is made known to the public, I will update this section with a look at the biggest names with the most 2021 Oscars nominations.
Early 2021 Oscars Odds
Despite the final 2021 Oscars nominations far from being ready to announce, you can still bet on who will win in the major categories.
Bovada is your best bet to do so at the moment, as they're hosting a plethora of bets with some alluring Oscars odds.
I won't list them all simply because so much will change in the next month or so, but the major categories should give you a taste of what to expect.
Best Picture Odds
The Trial of the Chicago 7
+375
Ma Rainey's Black Bottom
+900
Promising Young Woman
+1800
Judas and the Black Messiah
+2800
Nomadland is the favorite to win Best Picture at the Oscars right now. It's the unfortunately rare film to be directed by a woman, and it's led by the unflinching Frances McDormand.
Nomadland is 100% deserving of its status as the favorite, and I won't be shocked if it lives up to that billing.
Mank was a top contender months ago and is still around as a viable threat. Gaining steam is Ma Rainey's Black Bottom and The Trial of the Chicago 7, which are sneaky bets to win at the moment.
If you're looking for a sleeper bet, Minari (+1400) and One Night in Miami (+1800) also stand out.
Best Director Odds
Chloe Zhao – Nomadland
-300
Aaron Sorkin – The Trial of the Chicago 7
+1200
Florian Zeller – The Father
+1800
Paul Greengrass – News of the World
+1800
Regina King – One Night in Miami
+1800
Lee Isaac Chung – Minari
+2000
Lee Daniels – The United States vs. Billie Holiday
+2500
Sam Levinson – Malcolm & Marie
+2500
George Wolfe – Ma Rainey's Black Bottom
+2800
Spike Lee – Da 5 Bloods
+2800
Shaka Kings – Judas and the Black Messiah
+3300
Emerald Fennell – Promising Young Woman
+4000
Francis Lee – Ammonite
+4000
Ron Howard – Hillbilly Elegy
+4000
Christopher Nolan – Tenet
+5500
Nomadland is a top contender to win at the 2021 Oscars because it was beautifully crafted. If it doesn't win for Best Picture, then Chloe Zhao should be honored for her work as director.
Not enough women even get directing gigs, and even fewer get the praise they should get. That's starting to change, of course, with three female directors already getting recognized at the 2021 Golden Globes.
Regina King, Chloe Zhao and Emerald Fennell became the sixth, seventh and eight women to receive a best directing nod at the #GoldenGlobes — joining Barbra Streisand, Jane Campion, Sofia Coppola, Ava DuVernay and Kathryn Bigelow. https://t.co/s6VDi8AoIK pic.twitter.com/bdtiO50DTz

— Variety (@Variety) February 3, 2021
It's nice to see Zhao breaking through and being respected here, and at -300, she's a solid bet to win.
Fincher is a living legend. I wasn't a big fan of the slow-moving Mank, but it's garnered insane praise, and he's going to be a real threat (and an elite value bet).
One sleeper that stands out is Regina King.
Her direction in One Night in Miami was flawless. That's another skilled woman the Academy could decide to shine a light on, but her +1800 odds suggest she's more of a longshot.
Best Actor Odds
Chadwick Boseman – Ma Rainey's Black Bottom
-500
Anthony Hopkins – The Father
+500
Riz Ahmed – Sound of Metal
+950
Steven Yeun – Minari
+1400
Delroy Lind – Da 5 Bloods
+1500
John David Washington – Malcolm & Marie
+2500
Kingsley Ben-Adir – One Night in Miami
+3000
Colin Firth – Supernova
+4500
Tom Hanks – News of the World
+4500
The late Chadwick Boseman looks like a lock to win Best Actor. His unfortunate passing shoved him into the spotlight, but he still did stellar work in Ma Rainey's Black Bottom.
It is arguable it wasn't actually the best performance by an actor this year, but a posthumous honor would be fitting. His -500 odds tell you it makes little sense to look elsewhere, but there are other efforts that are just as noteworthy.
Two that stand out are Steven Yeun in Minari and Riz Ahmed in Sound of Metal.
Both of these actors delivered emotionally deep performances and were perhaps two of the most powerful roles this year. In any other year, they'd be fighting each other to be one of the top favorites.
Best Actress Odds
Viola Davis – Ma Rainey's Black Bottom
+160
Carey Mulligan – Promising Young Woman
+200
Frances McDormand – Nomadland
+450
Vanessa Kirby – Pieces of a Woman
+700
Amy Adams – Hillbilly Elegy
+1600
Michelle Pfeiffer – French Exit
+1800
Nicole Beharie – Miss Juneteenth
+2200
Zendaya – Malcolm & Marie
+2200
Sophia Loren – The Life Ahead
+2500
Anya Taylor-Joy – Emma
+2800
Kate Winslet – Ammonite
+3300
Meryl Streep – The Prom
+3300
Meryl Streep – Let Them Talk
+3300
Rashida Jones – On the Rocks
+4500
Frances McDormand would probably be the favorite to win if she hadn't won one so recently. She's also won twice now, so regardless of another impressive effort, she's not the top dog here.
It's arguable she should be, of course, so her +450 odds are very appealing.
Viola Davis is every bit as talented, and nobody should balk if she lives up to the favorite label. She was as good as ever, but her +160 price tells you that it isn't quite a slam dunk.
McDormand and Carey Mulligan are likely her main threats, but Kate Winslet was an early contender and could gain some steam again.
There are other 2021 Oscars odds out for lesser-known categories, but I'm just breaking down the main ones to give you a sample of what you can bet on now.
Bettors can absolutely bet on the 2021 Oscars now and snag some serious value, but with nominations not finalized, it's obviously risky.
How to Bet on the 2021 Oscars
Most people that stumble upon this 2021 Oscars betting guide want to know where to bet, what the latest Oscars odds are, who is nominated, or how to actually bet on the Oscars.
You have the information above now, and if you need advice on how to bet on the 2021 Oscars, I'm here to help.
Luckily, it's really easy to get started.
Step-by-Step Guide
There are two ways to gauge how to bet on the Oscars in any year. The first is the actual act of placing a bet, which not everyone has done or knows how to do.
Here's a step-by-step process that could prove useful if you're new to betting on the Oscars online.
Choose an Oscars Betting Site
Hopefully, our top Oscars betting sites at the top of this page nudge you in the right direction, but one way or another, you need to pick a site to bet on the Oscars at.
Create an Account
Once you have the Academy Awards betting site(s) you want to bet at, you have to sign up and create an account. This includes entering some personal information, and to actually bet on the Oscars with real money, you'll need to add in the necessary information to do so.
Deposit Some Money
If you want to make money betting on the 2021 Oscars, you usually need to deposit some of your money to do so. There are sign-up bonuses and promotions where you can bet for free, but for the most part, you need to bet money to make money. This is painless, as you just need to decide your deposit method and how much cash you'd like to transfer to the site.
Claim Your Bonus
This isn't necessary or available everywhere you bet on the Oscars, but it's preferred. Getting a little money back to bet on the Oscars is pretty nice. You can get extra money through bonuses, depending on how much your initial deposit is.
Bet on the Oscars
Most Oscars betting sites are pretty straightforward. After you sign up and make your deposit, you can go to the betting lobby (often called the sportsbook) and find the bet. You're then just a couple of clicks away from placing a bet – and hopefully winning!
Withdraw Your Earnings
Lastly, once you sign up and place a bet, you ideally will get to experience the thrill of seeing your bet win. Once it does and the winnings are processed, you can then choose your cash-out option of choice and collect your earnings.
2021 Oscars Betting Strategy
Learning how to bet on the 2021 Oscars is one thing, but there is another "how" built into that language, and that's the actual strategy you use.
This doesn't have to be too intense, seeing as betting on the Oscars is inherently subjective.
Seriously, the whole thing is a bunch of people you don't know voting on someone to win an award for some art they've created. One way or another, everything about that entire process is purely opinion-based.
You can always say it is a fact that an actor or film won an award, but you can't say it's a fact that they should have won.
Because humans are voting for other humans to win based on subjective perception, bettors can look for value in a lot of Oscars betting categories.
Here are a few things to consider when sitting down to bet on the Oscars.
Betting Narratives
Oscars Odds
Upsets Happen
Bet Early (Sometimes)
Watch the Movies
Pay Attention to Buzz
One of the big things is narratives.
In 2021, one could be the passing of Chadwick Boseman. He's deserving of being nominated, but if he hadn't died, it's arguable his performance wasn't so transcendent that he'd be the favorite for Best Actor.
He was a great actor, however, and his passing reminded everyone of that. Much like what happened with Heath Ledger, Boseman is sure to be honored here for his body of work.
Deaths, major movements, and public outcry concerning a variety of things can shape narratives going into the Oscars. The Academy doesn't always bend to them, but you can certainly place bets based on the feel of things.
Pricing for the Oscars should be the main thing that sways you, of course. Favorites usually end up winning, especially when they have ironclad odds.
There is still value in targeting some upsets. Surprises do happen at the Oscars, after all.
Before you allow any of this to dictate how you bet on the Oscars in 2021, consider placing some early bets. I do think you need to feel pretty good about two things; the bet's chances of winning and its price.
I don't think I'd suggest eating a -550 price this early, and I also wouldn't chase huge prices with a mere "hope" of cashing in.
Ideally, you have sound reasoning behind every bet, you're getting solid value, and you're betting on a nominee that, well, actually ends up getting nominated.
Another great Oscars betting tip is to pay attention to all of the buzz floating around. This year is different, with a lot of the popular film festivals being canceled, but you should be able to use Golden Globes nominations (and wins) to your advantage.
Lastly, and perhaps as important (and fun) as anything, you should probably watch the movies you're betting on.
I don't think it's a must, but it could be hard to locate betting value if you don't know which films or performances are being overlooked by the oddsmakers. Some movies will be a bore, to be sure, but this is an underrated part of researching for Oscars bets.
Summary
Anytime you bet on any genre, you want to know as much as possible. That certainly applies to betting on the Oscars, which is by nature a subjective process.
The nice thing is the Oscars odds give you a pretty nice baseline, and there also tend to be a lot of rumors creating helpful (although sometimes distracting) buzz.
Paying attention to how things unfold at the Golden Globes could be helpful, too.
Beyond any actual entertainment betting strategy, the best tip is to find the best sites for betting on the Oscars, and also try to lock in any bonuses or promotions you can get your hands on.
Betting on the 2021 Oscars can be a bit volatile, but if you stick with most of the favorites and take a couple of shots on some viable upsets, you should have a chance to end the night in the green.
For future betting odds, analysis, and predictions for the Oscars and other entertainment betting markets, feel free to bookmark our entertainment betting blog.
AUGUST
Casino of the Month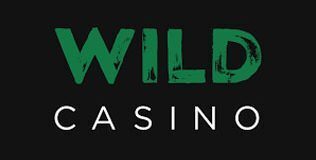 Welcome Bonus
250% up to $5,000
Read Review
Visit Site