Hide Bonus Offers
| | | | | |
| --- | --- | --- | --- | --- |
| #1 | Bovada Sports | 50% Up To $250 | Visit Site | Bovada Sports |
| #2 | BetUS | 125% Up To $2,500 | Visit Site | BetUS |
| #3 | MyBookie | 100% Up To $1,000 | Visit Site | MyBookie |
| #4 | Everygame | 100% Up To $500 | Visit Site | Everygame |
| #5 | BetOnline Sports | 60% Up To $1,000 | Visit Site | BetOnline Sports |
Ranking the Greatest NBA All-Star Game Performances

The NBA All-Star Game brings the best players in the NBA together to battle in an exhibition game. Every player wants to showcase their All-Star ability and make it known they are among the best players in the NBA.
We don't see many great NBA All-Star Games, but we've seen countless great performances. What else would you expect when you have the best 20 or so players in the same game?
Here are the best performances in NBA All-Star Game history.
9. Rick Barry – 1967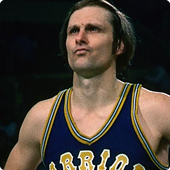 Rick Barry was only in his third season in 1967, but he was already one of the top players in the NBA. Barry made his second straight All-Star Game appearance while also making the All-NBA first team in 1966.
The Western Conference came into this matchup losers of four straight All-Star Games. Barry was going to make sure that streak didn't reach five.
Playing in front of his home crowd in San Francisco, Barry led all scorers with 38 points. He also added in six rebounds and three assists. His big performance helped the Western Conference win 135-120.
54 years ago today, Rick Barry scored 38 points in the 1967 NBA All-Star Game at the Cow Palace, earning MVP honors.

Warriors' Barry, Thurmond had big day in 1967 All-Star Game https://t.co/c2KowznAaR

— Raymond Ridder (@DoubleR_PR) January 10, 2021
The Western Conference essentially controlled the game, leading after every quarter. Barry was the only player to score over 27 points, taking home MVP honors.
In addition to Barry's performance, people might remember the 1967 All-Star Game for another reason. Head coach Red Auerbach came out of retirement to coach the game.
His return didn't last long as the referee gave Auerbach back-to-back technical fouls, ejecting him from the game. I imagine that gave fans a good laugh considering it's not a serious game.
Still, we can't forget about Barry's great performance.
8. LeBron James – 2011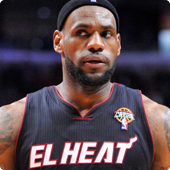 When you play in 17 All-Star Games and counting, at least one has to make the list of best of all time. LeBron James had a few worthy candidates, but his 2011 performance is the best.
James was in his first season with the Miami Heat. While that was one of the best signings in NBA history, he might not have been very popular at the time.
He had a very quiet first half, scoring six points. The Eastern Conference was facing a 12-point deficit, and they needed a boost from their best player.
A nine-point third quarter set the stage for a big fourth quarter.
James put up 14 points, helping the Eastern Conference cut a 17-point deficit down to two. Ultimately, they couldn't draw closer as the Western Conference won 148-143.
Check out James' numbers.
29 points
12 rebounds
10 assists
10-18 field goal shooting
9-10 free-throw shooting
He became the second player in NBA All-Star Game history to record a triple-double. If the Eastern Conference completed the comeback, there's no doubt James would've won MVP.
Don't worry; you'll hear more about the 2011 All-Star Game MVP later.
7. Tom Chambers – 1987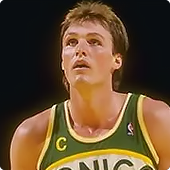 The 1987 All-Star Game featured legends like Michael Jordan, Larry Bird, Kareem Abdul Jabbar, and Moses Malone. Somehow, Tom Chambers stole the spotlight.
Chambers didn't make the All-Star Team, but an injury to Ralph Sampson freed up a spot. Chambers was having the best season of his career, allowing him to make the All-Star Game.
He was in the starting lineup, playing in front of a home crowd in Seattle. Chambers helped the Western Conference take a 65-60 lead at halftime. However, the Eastern Conference came back, taking a seven-point lead into the fourth quarter.
In the end, the Western Conference won 154-149 in overtime. Chambers took home MVP honors with 34 points on 13-25 shooting. He also made an impact on the defensive end with four steals.
1987 All-Star Flashback: ''This is something dreams are made of. I can't believe it happened to me.'' — Tom Chambers pic.twitter.com/zufm0lPqxj

— NBA History (@NBAHistory) February 15, 2017
It almost makes it more impressive that someone like Chambers put up these numbers. No disrespect to Chambers, but he was probably one of the worst players in the 1987 All-Star Game.
Someone like him likely saw this game as a chance to show everyone he belonged among the league's elites. Chambers made sure everyone knew he belonged in the All-Star Game.
6. Anthony Davis – 2017
In 2017, Anthony Davis was in the middle of his fourth straight All-Star Game. However, this was looking like his best season yet. Before this, most people considered him a great defensive player. In 2017, he became one of the game's best scorers.
Davis played the All-Star Game in front of his home crowd in New Orleans. There's no doubt the fans wanted to see their star player put up big numbers. However, I don't think anyone expected what was to come.
It didn't take long to see this would be the highest-scoring All-Star game. Check out the score at halftime.
Western Conference: 97
Eastern Conference: 92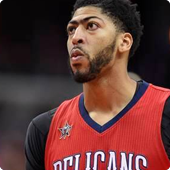 The Western Conference pulled away in the fourth quarter to win 192-182. It was the highest-scoring All-Star Game of all time, with Davis putting up record numbers.
He scored 52 points on 26-39 shooting. Now it wasn't all scoring. Davis also added in 10 rebounds and two steals.
I'd think if any player attempted 39 shots in an All-Star Game, they should put up record-breaking numbers. I'm sure it was important for Davis to have this performance in New Orleans. There's no doubt the fans enjoyed it.
5. Isiah Thomas – 1986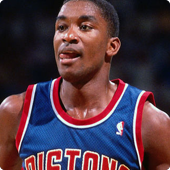 Isiah Thomas was still early in his career in 1986, but this marked his fifth straight All-Star Game appearance. Thomas played a big role, winning All-Star Game MVP in 1984. Two years later, he looked to win the award for the second time.
It was a tight game in the first half, with the Eastern Conference leading by three points. The Western Conference, led by a trio of players from the Showtime Lakers, took a two-point lead into the fourth quarter.
The Eastern Conference needed someone to step up. Thankfully, Thomas was there to save the day.
Isiah Thomas put up 30 PTS & 10 AST to win the 1986 All-Star Game MVP ?

Watch this classic and more, on-demand, during Free Preview on NBA League Pass ➡️ https://t.co/EZCDceSV7q pic.twitter.com/bM3LAJuD7s

— NBA TV (@NBATV) April 15, 2020
He led the Eastern Conference to a 139-132 victory. In addition to his success on offense, Thomas recorded five steals. He was the leader for the Eastern Conference, as Larry Bird was the only other player to clear 20 points.
This performance was impressive in its own right, but you also have to realize Thomas' competition. I mentioned him facing three players from the Los Angeles Lakers. Kareem Abdul-Jabbar and James Worthy combined for 41 points, while Magic Johnson put up 15 assists.
I don't want to say Thomas beat them by himself, but he did most of the heavy lifting.
4. Kobe Bryant – 2011
I talked about LeBron James' performance in the 2011 All-Star Game, but I mentioned he didn't win MVP. That's because that honor went to Kobe Bryant.
Like many great performances we've talked about, Bryant played in front of his home crowd at the Staples Center. Everyone knows how competitive Bryant was in his playing days. There's no doubt in my mind he had extra motivation for this All-Star Game.
Bryant had that dog mentality. He scored 21 points in the first half, helping the Western Conference take a 12-point lead at halftime.
They kept up their great play, outscoring the Eastern Conference by five in the third quarter.
LeBron James did his best to lead a comeback, but the Western Conference hung on for the win.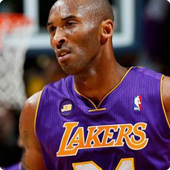 Check out Bryant's numbers.
37 points
14 rebounds
3 assists
3 steals
14-26 field goal shooting
Everyone knows Bryant is among the greatest scorers in NBA history, but what about his rebounds? Ten of his 14 rebounds came on the offensive end, setting an All-Star Game record.
He also took home his fourth MVP award. That tied Bob Petit for the most of all time.
3. Wilt Chamberlain – 1962
Wilt Chamberlain posted unreal numbers throughout his career. He holds multiple NBA records that will likely never be broken.
Chamberlain was only in his third season, but that didn't mean much for his status among the top players in the game. After all, he won MVP in his rookie season.
His Eastern Conference team was inferior to the Western Conference. However, they only trailed by four points at halftime. In the second half, the Western Conference pulled away for a 150-130 victory.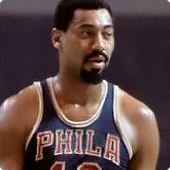 It might have been a loss for the Eastern Conference, but we can't blame Chamberlain.
42 points
24 rebounds
17-23 field goal shooting
8-16 free-throw shooting
His 42 points were an All-Star Game record until 2017. Chamberlain was one of two players on the Eastern Conference roster to score over 13 points. Meanwhile, everyone in the Western Conference starting lineup scored 18+ points.
Bob Petit took home MVP honors with 25 points and 27 rebounds. It was almost like Chamberlain was playing one vs. five, so we can't blame him for taking the loss.
Still, there's no denying this is one of the greatest performances in All-Star Game history.
2. Magic Johnson – 1992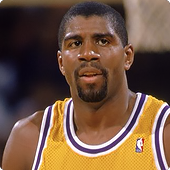 Magic Johnson's performance in the 1992 All-Star Game isn't like anything we've seen before. In 1991, Johnson announced his retirement from the NBA after announcing he contracted HIV.
Almost 15 years before, Johnson had one of the best rookie seasons in NBA history.
Despite not playing a game during the season, fans voted Johnson into the All-Star Game. There was some objection from concerned players, but Johnson suited up for the game.
It would've been impressive to see him compete with these All-Stars, considering he wasn't in peak basketball shape.
The game itself wasn't a battle. The Western Conference dominated from start to finish, winning 153-113. Honestly, I don't think anyone cared about the final score. All anyone could talk about was Johnson's legendary performance.
On this day in 1992, Magic Johnson returned. Iconic performance.

– Retired three months earlier (HIV)
– Voted into All-Star starting lineup
– Thought it'd be his last game ever
– Dropped 25 PTS and 9 AST
– Battled MJ and Isiah
– MVP pic.twitter.com/cc8pn5taK1

— Bleacher Report (@BleacherReport) February 10, 2019
I don't think we can understate how impressive Johnson played. He put up 25 points, nine assists, and five rebounds, which is good for an All-Star, but how about a player that hasn't played for months?
Johnson hit a three-pointer with 14 seconds remaining. Players from both teams came onto the court to celebrate Johnson's great game.
He won All-Star Game MVP for the second time in three seasons. And it wasn't a sympathy award. Johnson was truly the best player in this game.
It was an unbelievable accomplishment from one of the greatest players of all time.
1. Michael Jordan – 1988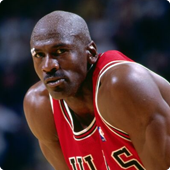 The 1988 All-Star Weekend had to feel like a dream for Michael Jordan. Jordan kicked off All-Star Weekend by defeating Dominique Wilkens in the Dunk Contest. Did I mention he did this in front of his hometown crowd in Chicago?
Jordan had everything going for him going into the All-Star Game. He made sure he would end the weekend on a high note.
A big second quarter gave the Eastern Conference a six-point lead at halftime. They expanded that lead to 10 going into the fourth quarter. With players like Hakeem Olajuwon and Karl Malone, the Western Conference mounted a comeback. However, they weren't going to defeat Jordan.
In the final six minutes, Jordan scored 16 points to clinch a 138-133 victory for the Eastern Conference.
Let's take a look at his overall numbers.
40 points
8 rebounds
4 steals
4 blocks
3 assists
17-23 field goal shooting
Talk about stuffing the stat sheet. Jordan was a major contributor on both ends of the floor. It makes it so much more special that it came in Chicago.
It was the icing on the cake of a perfect weekend for Jordan.
Looking Back on Great NBA All-Star Game Performances
The NBA All-Star Game should give us great performances from the greatest players in the NBA. Unfortunately, we've seen the quality of play slip in the last few years.
We're still capable of seeing big performances, but how much does it matter if only a few players are trying their hardest? Hopefully, we'll see more great performances against quality opponents.
You should see the top NBA sportsbooks roll out All-Star Game bets in early February. Make sure you don't miss an opportunity to place your bets.