Top 10 Greatest Formula One Drivers in History

Across its seven-decade history, Formula One has continuously churned out legends.
From iconic drivers like Juan Manuel Fangio and Michael Schumacher to modern-day heroes such as Sebastian Vettel and Lewis Hamilton, the sport has given us countless superstars over the years.
Given that 33 different men have won the World Drivers' Championship since 1950, naming the top ten greatest Formula 1 drivers of all time is no easy task. Believe me!
I thought it would be a good idea not to rank the best F1 drivers in history, as the sport has changed drastically over time. The very first F1 cars are almost unrecognizable to the cars we have today, making it is virtually impossible to compare drivers from different eras.
So, in no particular order, let's go through the best Formula 1 drivers of all time.
Juan Manuel Fangio
Country: Argentina
First Race: 1950
Last Race: 1958
World Drivers' Championships: 5
Only two men have won more World Drivers' Championships than Juan Manuel Fangio. The Argentine only competed in nine F1 seasons. Yet, remarkably, he managed to clinch five titles.
Nicknamed El Maestro ("The Master"), Fangio dominated the first decade of Formula One racing. He represented four different manufacturers during his relatively short career, winning titles with Alfa Romeo, Ferrari, Mercedes-Benz, and Maserati.
To this day, Fangio boasts the highest win percentage in Formula 1 history. He won a whopping 24 of the 52 races he entered, giving him a win percentage of 46.15%.
BEST WIN % IN FORMULA 1 HISTORY (RETIRED DRIVERS)
Driver
Races
Wins
Win %
Juan Manuel Fangio
52
24
46.15%
Alberto Ascari
33
12
39.39%
Jim Clark
73
25
34.25%
He also held the record for most World Drivers' Championships for 46 years. That was until a certain Michael Schumacher came along.
Michael Schumacher
Country: Germany
First Race: 1991
Last Race: 2012
World Drivers' Championships: 7
For many, Schumacher is the greatest F1 driver of all time.
The legendary German secured seven titles across his glittering career – a record equaled only by Lewis Hamilton (more on him later).
Schumacher won the first of his seven championships with Benetton in 1994 before repeating the feat the following season. However, it's safe to say that he will always be remembered for his time with Ferrari.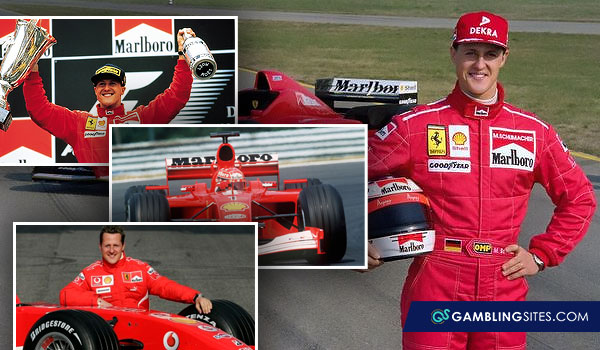 At the turn of the millennium, Ferrari was in a totally different league to every other manufacturer – and Schumacher knew exactly how to push his car to the limit.
He won an unapparelled five consecutive World Drivers' Championships between 2000 and 2004. During his final title-winning season, he even won 12 of the first 13 Grand Prix – emphasizing his supremacy.
There is absolutely no denying that "Schumi" is one of the best Formula 1 drivers of all time.
Alain Prost
Country: France
First Race: 1980
Last Race: 1993
World Drivers' Championships: 4
Despite collecting four World Championships and over 50 race wins, Alain Prost could have achieved even more across his career.
Racing in arguably the most iconic F1 era to date, Prost forged rivalries with many of the sport's greats. Although guys like Ayrton Senna, Niki Lauda, Nigel Mansell, and Nelson Piquet were all around at the same time, Prost managed to etch his name into F1 folklore.
The Frenchman won back-to-back titles with McLaren in 1985 and 1986 before winning his third World Championship with Honda in 1989. Four years later, he clinched his fourth and final crown with Williams before retiring.
Nicknamed "The Professor" due to his intellectual approach to the sport, Prost employed a smooth and relaxed driving style. His competence behind the wheel saw him outshine his opponents time and again.
It's now time to remember one of Prost's greatest rivals.
Ayrton Senna
Country: Brazil
First Race: 1984
Last Race: 1994
World Drivers' Championships: 3
Sadly, Senna will always be remembered for the high-speed crash that ended his life at the San Marino Grand Prix in 1994. But let's focus on his remarkable F1 career and the legacy he left behind.
The legendary Brazilian secured three World Championships in four seasons between 1988 and 1991. He claimed 41 race wins in the process and also found himself on the podium on no fewer than 80 occasions.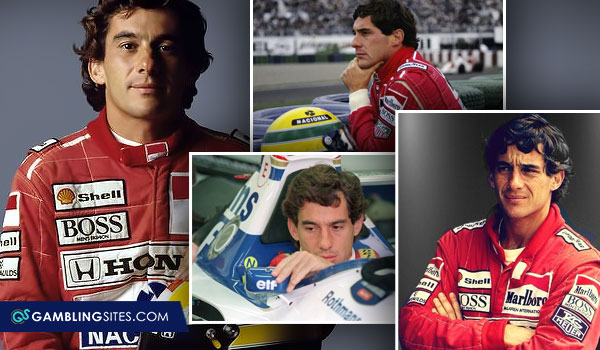 Having started his career with Toleman, Senna moved to Renault in 1985 before joining Honda three years later – teaming up with Prost. Between them, the Honda drivers won all but one of the 16 races in 1988, with Senna clinching his first title.
Prost reclaimed the Championship in 1989 but Senna reigned supreme in 1990 and 1991, winning 13 races in two seasons to cement his status as one of the greatest drivers in Formula 1 history.
Niki Lauda
Country: Austria
First Race: 1971
Last Race: 1985
World Drivers' Championships: 3
Best known for his bravery and longevity, Lauda is undoubtedly one of the best F1 drivers of all time.
The Austrian won both the 1975 and 1977 World Drivers' Championship behind the wheel of the iconic Ferrari 312. More than a decade after his Formula One debut, he secured his third and final title with McLaren in 1984.
Lauda's career very nearly ended in tragedy, however, as he suffered life-threatening injuries in the 1976 German Grand Prix. His car was engulfed in flames following a crash at the Nürburgring, leading to multiple burns and scars.
Despite losing most of his right ear in the accident, Lauda only missed two Grand Prix and was back racing six weeks later – underlining his fearlessness.
They don't make 'em like Lauda anymore!
Lewis Hamilton
Country: England
First Race: 2007
Last Race: N/A
World Drivers' Championships: 7
Regardless of all the great Formula 1 drivers on this list, it could be argued that the best F1 driver of all time is still racing today.
Not only has Lewis Hamilton won a joint-record seven World Drivers' Championship titles, but he also holds the records for the most race win, pole positions, and podium finishes – along with numerous other accolades.
Of course, you can't compare modern-day drivers with the likes of Fangio and Senna. Technological advances and engineering innovations have completely transformed the sport over the years, making it very difficult to compare drivers from different eras.
But if you're judging by numbers and statistics, then Hamilton in the undisputed GOAT.
At 36, the Englishman still has plenty of time to surpass Schumacher and claim an unprecedented eighth world it. If he achieves that feat, he will surely do down as the greatest Formula One driver in history.
Jackie Stewart
Country: Scotland
First Race: 1965
Last Race: 1973
World Drivers' Championships: 3
Despite competing in just nine F1 seasons, Jack Stewart won three World Championships and also claimed two runner-up finishes. Pretty impressive, right?
"The Flying Scot" made his Formula 1 debut in 1965 and had an instant impact. He secured five podiums as a rookie and even claimed his maiden victory in Italy, finishing third in the overall standings.
When Stewart moved to Matra in 1968, he took his game to the next level – finishing second in his debut season with the French team before winning his first world title the following year.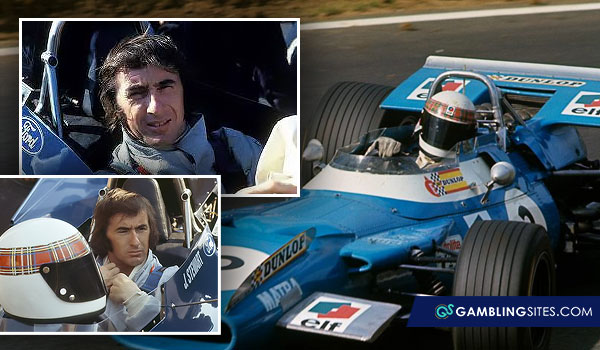 Still, his best years were yet to come. Stewart joined Tyrell in 1970 and added a further two World Championships to his collection – claiming the last of his three titles in his final Formula One season.
Following the death of John Surtees in 2019, Stewart is the only surviving F1 World Champion from the 1960s.
Jack Brabham
Country: Australia
First Race: 1955
Last Race: 1970
World Drivers' Championships: 3
As one of only ten men to win three or more World Drivers' Championships, Jack Brabham must be viewed among the best drivers in Formula 1 history.
After Fangio's domination of the 1950s, Brabham took up the mantle and became the sport's next superstar. He won three titles in eight seasons between 1959 and 1966, amassing 31 podiums along the way.
Having won back-to-back World Championships with Cooper, the Australian established his own manufacturing company in 1962. In 1966, he became the first – and still, the only – man to win an F1 World Championship driving his own car.
Modern-day Formula One teams have specialists in dozens of different departments, but Brabham was able to both build and race his own cars – and win Championships, too!
Nelson Piquet
Country: Brazil
First Race: 1978
Last Race: 1991
World Drivers' Championships: 3
Piquet competed in the highly competitive 1980s, alongside legends such as Lauda, Prost, and Senna. Still, he managed to scoop the top prize in Formula 1 on three occasions.
Funnily enough, the Brazilian won his first two World Championships with the Brabham manufacturer – triumphing in 1981 and 1983.
Lauda then clinched the 1984 title before Prost sealed back-to-back triumphs in 1985 and 1986. In 1987, however, Piquet returned to the peak of his powers and snatched back the World Drivers' Championship with Williams.
You simply cannot talk about the greatest F1 drivers of all time without mentioning Piquet's name in the conversation.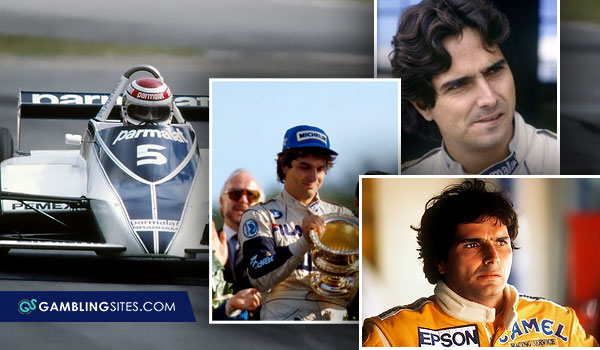 Sebastian Vettel
Country: Germany
First Race: 2007
Last Race: N/A
World Drivers' Championships: 4
At the age of just 21 years and 74 days, Sebastian Vettel became the youngest driver to claim pole position in an F1 Grand Prix. The following day, he became the youngest driver to win an F1 Grand Prix.
The rest, as they say, is history.
MOST CONSECUTIVE GRAND PRIX WINS
Driver
Season(s)
Consecutive Wins
Sebastian Vettel
2013
9
Alberto Ascari
1952-53
7
Michael Schumacher
2004
7
Nico Rosberg
2015-16
7
Having shone for Toro Rosso, Vettel was fast-tracked into the senior Red Bull team in 2009. Although he finished second to Jenson Button that season, he didn't have to wait long for his first World Drivers' Championship title.
And when his first World Championship came, three more followed. The German driver sealed four straight titles between 2000 and 2004, highlighting his – and Red Bull's – dominance.
The 34-year-old is still racing today, representing Aston Martin. He may not have won a Championship since Mercedes took control of F1, but he remains one of the best drivers in Formula 1 history.
More Top Formula 1 Drivers
That concludes my take on the top ten greatest Formula 1 drivers of all time – but I'm not quite finished yet.
Given that so many iconic names have graced the sport over the past 70 years, I think it's only fair that we wrap things up by remembering a few more legendary F1 drivers.
Here are 12 honorable mentions.
Jim Clark
Nigel Mansell
Fernando Alonso
Alberto Ascari
Graham Hill
Emerson Fittipaldi
Mika Hakkinen
Nico Rosberg
Jenson Button
James Hunt
Kimi Raikkonen
Damon Hill
If you bet on Formula 1, or you want to get started, check out the following posts on our site. All the pages below offer tons of useful F1 betting tips, strategies, and a whole load more.
September
Casino of the Month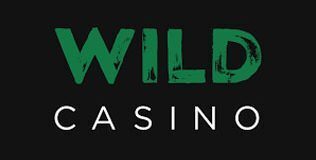 Welcome Bonus
250% up to $5,000