Grant Delpit Draft Prediction – Why He'll Be Picked in Round One of the 2020 NFL Draft

The 2020 NFL Draft process is perpetually fluid. That isn't the case this year with the top pick, which is just about 100% expected to be Joe Burrow.
Beyond that, however, it's easy to get yourself lost in the chaos this year's draft could offer.
The prospects tentatively expected to go inside the top 10 will probably stick to some regard, though. The actual order they're selected in and where people are presently mocking them, of course, could change.
This type of fluidity can make betting on the 2020 NFL Draft problematic. It's especially troubling when you see fantastic prospects sliding in mock drafts.
Do we bite on the negative feedback and perceived regression of a player's draft stock, or do we stick to our guns when we see a prospect that is being unfairly downgraded?
That could be a mistake, but it also opens the door to exceptional betting value. LSU star safety Grant Delpit, in my mind at least, fits the bill when looking at this type of situation.
Right now, a lot of NFL Draft experts predict Grant Delpit won't be a first-round pick. That has him at risk of being among the prospects in danger of sliding out of round one.
Here are my 5 reasons why Grant Delpit will be a first-round NFL Draft pick.
There Aren't Many Safeties That Rival Delpit
For teams in need of safety help, one of the biggest things going for Delpit is the fact that there just aren't that many safeties that touch his talent level.
Xavier McKinney is probably the only other sure-fire first-round talent at the position, while guys like Jeremy Chinn and Kyle Dugger — while immensely talented — feel more like day two selections.
Grant Offers Elite Big-Play Ability
NFL teams want safeties who can do a little bit of everything, or they have a specific need they're trying to fill when bringing a new body in.
One such attribute they covet is the ability to force turnovers. Delpit flashed elite potential in that regard while at LSU, as he picked off five passes in 2018 and forced 10 total turnovers in his three years with the Tigers.
Delpit has proven he has a knack for finding balls in traffic, but his physical nature also leads to big hits. At times, those menacing hits can also lead to timely turnovers.
That elite ability to create damage in both facets of the game makes Delpit a fun weapon for a defense to have.
His Biggest Weakness Can Be Corrected
The main issue scouts have with Delpit is his poor tackling. He claims he started to correct that problem towards the end of the 2019 season, while it's simply a correctable attribute to begin with.
A lot of tackling comes down to form, angles, anticipation, and effort. Delpit is by no means a soft player, as he can deliver huge hits and is extremely aggressive.
Channeling that aggressiveness, picking his spots, and being more consistent as a tackler could help ease concerns teams have of him being their last line of defense.
LSU Is a Safety Goldmine
We can't always rely on history to do the hard work for us, but maybe it's just as easy as trusting the fact that LSU produces NFL-caliber safeties.
The list of quality safeties who went from the Tigers to the pros is strong, as big names like Tyrann Mathieu, Jamal Adams, and LaRon Landry all stand out as former LSU stars.
Is it really as simple as just looking at the school Delpit played for? No, but history like that is tough to ignore.
The Top Sportsbooks Think He Will Be
Lastly, bettors can't ignore the fact that the best online sportsbooks presently expect Delpit to be taken in round one.
The talent sure suggests he should, but -155 odds to be a first-round pick also don't hurt his case. Of course, if you disagree, you can always seek the value of a +115 bet the other way.
Summary
I find these NFL Draft player props the most interesting, as they basically ask questions you can answer by filling out a mock draft.
In the case of Grant Delpit, he was the top safety coming into the draft process, and in my opinion, nothing has changed. Even if you like Xavier McKinney ahead of him, there is still a pretty good chance he cracks the first 32 picks.
The speculation that he's going to slide behind guys like Chinn and Dugger is more about those players rising up draft boards and less about Delpit's talent.
Ultimately, Delpit is the best, most complete safety in this draft.
His tackling needs work, and some don't love his range, but he's the most talented player at the position. I'll be a little surprised if he slides out of the first round completely, and at -155, he feels like one of the best 2020 NFL Draft bets you can make.
For more advice as to how to bet on the 2020 NFL Draft, feel free to check out our constantly updated NFL blog.
August
Casino of the Month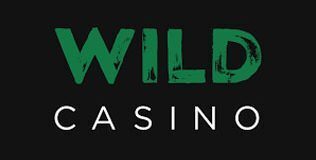 Welcome Bonus
250% up to $5,000