Grading the Seven NFL Head Coach Hires for 2021

Nearly a quarter of the league has a new head coach heading into next season. The word "new" especially rings true in 2021, as none of the seven hires have ever been a head coach in the NFL before.
The new crop of HCs includes a few highly-regarded coordinators, as well as a 3x National Champion at the collegiate level. Let's investigate how each new hire grades out.
Ranking the 2021 NFL head coach hires is a subjective process, specifically this early on. Nevertheless, it's content worth digesting until the free agency period gets underway.
1 – Brandon Staley – Los Angeles Chargers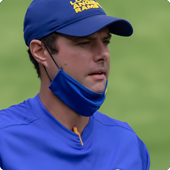 Grade: A
2020 Job Title: Los Angeles Rams Defensive Coordinator
Topping the list as the best NFL head coach hire is Brandon Staley to the Los Angeles Chargers. The former linebackers coach in Chicago and Denver got his first shot at leading a defense in 2020, and his unit quickly took off.
The Rams defense led the league in yards and points allowed and finished 2nd in sacks.
Inheriting a group that consists of superstar talents like Joey Bosa and Derwin James is one of the reasons this move should be an easy transition for Staley. It doesn't hurt that he and his family get to stay in the same city.
Talk about a fast riser in the NFL head coaching ranks, Brandon was a defensive coordinator at a D-III school (John Carrol University) as late as 2016. Fast forward to today, and he's mapping out a scheme for Justin Herbert, trying to figure out how to get past the Kansas City Chiefs.
In order to help expedite the process of Herbert developing into a top-tier QB, Staley lured in Joe Lombardi (Saints quarterbacks coach from 2016-2020) to guide the Chargers offense.
Don't look now, but it won't be long until the Chargers are a force to be reckoned with.
2 – Arthur Smith – Atlanta Falcons
Grade: A-
2020 Job Title: Tennessee Titans Offensive Coordinator
After holding multiple positions within the Titans coaching staff since 2011, Arthur Smith was promoted to offensive coordinator in 2019. Rather than use a few fancy adjectives to describe Smith's impact on Tennessee's offense, I'll use data to elucidate the difference he has made.
Tennessee Titans – Regular-Season Offensive Stats
Year
Yards/Game (NFL Rank)
Points/Game (NFL Rank)
2018
312.4 (25th)
19.4 (27th)
2019
362.8 (12th)
25.1 (10th)
2020
394.2 (T-2nd)
30.7 (4th)
Keep in mind, Ryan Tannehill arrived in Nashville as a backup after six lackluster seasons in Miami. It wasn't until meshing with Arthur Smith that Tannehill was able to flourish.
Smith likely salivated over the thought of a game plan that involved Julio Jones and Calvin Ridley, although how much longer Matt Ryan remains under center is an ongoing conversation within the front office brass. In any case, the Falcons offense is in great hands moving forward.
The question becomes can Arthur Smith assemble enough pieces on defense to make Atlanta competitive. To solve the Falcons defensive woes, Smith dialed up Dean Pees, a former colleague in Tennessee. Under Pees, Atlanta will shift gears to a 3-4 base that should help the Falcons get more production from the likes of Dante Fowler and Deion Jones.
3 – Robert Saleh – New York Jets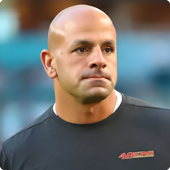 Grade: B+
2020 Job Title: San Francisco 49ers Defensive Coordinator
Remember how dominant the 49ers defense was in 2019? The proprietor of that unit was Robert Saleh, and his work with a makeshift unit in 2020 was equally as admirable.
Arguably the most sought-after head coaching candidate in 2021, Saleh checked his ego in at the door and is already making sound decisions. The 42-year-old Michigan native knows that coaching defense is his bread-and-butter, so he's been wise not to bite off any more than he can chew.
Bringing Mike LaFleur along to run the offense gets points in my book, and being willing to cede the play-calling duties to Jeff Ulbrich hints at his maturity. For the first time in a while, the New York Jets actually have a plan in place.
Joe Douglas has hired a fierce competitor with a savvy defensive mind, he's handing the keys of the offense over to a hot commodity in Mike LaFleur. This newly-acquired combo is directly correlated with the Jets being among the most likely landing spots for Deshaun Watson.
4 – Nick Sirianni – Philadelphia Eagles
Grade: B
2020 Job Title: Indianapolis Colts Offensive Coordinator
Nick Sirianni caught a lot of grief for fumbling his responses in his introductory press conference, but let's cut the guy some slack. I'm sure the 39-year-old first-time head coach was nervous as heck and probably trying too hard to make a good first impression.
The good news is the media in Philadelphia won't care how he sounds on the podium if he's indeed the right man for the job.
I have confidence that Brian Johnson and Nick Sirianni can make a good QB out of Jalen Hurts.

I have no confidence that Howie Roseman can build a good team around Jalen Hurts.#Eagles

— Thomas R. Petersen ? (@thomasrp93) February 18, 2021
Howie Roseman's ineptitude at the top of the organization could very well stunt Sirianni's growth, but at least an official decision has been made about the most important position on the roster.
Philly trading Carson Wentz to the Colts paves the way for Jalen Hurts to take over – a move that Sirianni had in mind when he hired Brian Johnson as the offensive coordinator. The Eagle's new OC has deep ties to Hurts – going as far back as playing for Jalen's father in high school.
In a perfect world, Lincoln Riley would have made the leap to the pros, and Jeffrey Lurie would have relieved Howie Roseman of his duties. Having said that, the Frank Reich disciple is a lot more than just a fallback option. Nick Sirianni has a promising future ahead.
5 – Dan Campbell – Detroit Lions
Grade: B-
2020 Job Title: New Orleans Saints Tight Ends Coach
Learning under Sean Payton can't be a bad thing, and his passion for the game of football came to light when he was barking about biting off kneecaps. That's all fine and dandy, but it doesn't guarantee Dan Campbell is ready to be an HC.
The state of Michigan implored the organization to hire Robert Saleh, so it's safe to say Campbell will have to earn the respect of the fanbase. That won't be easy given the dilapidated roster that the Lions have in place.
Matt Stafford is gone, Kenny Golladay wants out, and the defense is in shambles. Under Matt Patricia's watch in 2020, a defensive-minded coach, mind you, Detroit's defense was nothing short of abominable.
Detroit Lions Defense in 2020 – By the Numbers
Total
NFL Rank
Yards Allowed
419.8
32nd (Dead Last)
Points Allowed
32.4
32nd (Dead Last)
Dan Campbell's job title is the head coach of the Lions, but delegating responsibilities will be a key component to what happens next. Hiring Anthony Lynn (OC) and Aaron Glenn (DC) are steps in the right direction.
6 – Urban Meyer – Jacksonville Jaguars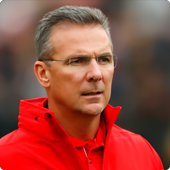 Grade: C+
2020 Job Title: Retired
Before you start lauding Shahid Khan for tempting Urban Meyer out of retirement, let's study the facts. Urban Meyer clearly didn't do enough homework when he hired Chris Doyle, as it's never a good look when one of your new hires is canned within 24 hours. The lack of awareness associated with appointing the former Iowa strength and conditioning coach reflects his poor judgment. And I won't even get into the debacle surrounding the way Urban handled the domestic abuse allegations that ultimately forced him out of Columbus.
Meyer has been out of football since 2018, and Ohio State hasn't skipped a single beat since he left. If you want to bank on Urban's success in college, I'll quickly remind you that Nick Saban was 15-17 during his two seasons in the pros.
What bodes well for "Duval" is the fact that turning the franchise around from a disastrous 1-15 campaign doesn't solely hinge on Meyer's performance. Trevor Lawrence coming in to run the show on offense can cover up a lot of holes in the X's and O's.
In a nutshell, I'm just not ready to assume that Urban will succeed in Jacksonville simply because of his track record in college football.
7 – David Culley – Houston Texans
Grade: C-
2020 Job Title: Baltimore Ravens Wide Receivers Coach
I'm going, to be frank. I don't trust any decisions the Houston Texans make as long as Jack Easterby has a say. Since he arrived in the spring of 2019, the downward spiral of this franchise extends well beyond their W-L record.
Departures from Houston since Jack Easterby was hired in April 2019:

– GM Brian Gaine
– WR DeAndre Hopkins
– HC Bill O'Brien
– Head of PR Amy Palcic
– President Jamey Rootes
– Team captain JJ Watt

Each move deserves individual evaluation… but just look at those job titles.

— Jeff Darlington (@JeffDarlington) February 12, 2021
If Houston wanted an offensive guy to come in, why not go for Brian Daboll or Eric Bieniemy? The safe thing is to just assume David Culley is a bad hire, and that's just from the outside looking in. Let's lift the hood to see if that theory aligns.
Tom Brady has proven that age really is "just a number," but Culley turns 66 in September and has never been a head coach before. He was the Bills quarterback's coach from 2017-2018, and Buffalo ranked 31st in passing yards per game in each of those two seasons.
David was the passing game coordinator/wide receivers coach for Baltimore during 2019 and 2020, and there's nothing pretty to glean. The Ravens finished dead-last in passing offense last year, marking the third time in four seasons a Culley-coached passing regime has averaged fewer than 177 passing yards per game.
There's no beating around the bush – it's an ugly situation in Space City.
Recapping the New NFL Head Coach Hires
I tried to take an unbiased approach when ranking the new NFL head coach hires. I have nothing against Urban Meyer – but the facts are the facts. He botched things up at Ohio State, and hiring Chris Doyle when he did was shortsighted.
David Culley might be a great person and well-suited to be an assistant, but you want me to sit here and commend the Houston front office for a decision they just made? After they released J.J. Watt and still have no plan for Deshaun Watson?
No thanks.
I prefer what the Chargers and Falcons did, and the Jets warrant some praise. As for the Eagles and Lions, the jury is still out.
September
Casino of the Month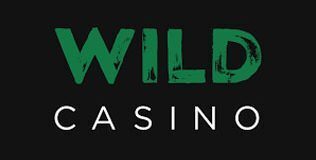 Welcome Bonus
250% up to $5,000