Golf Predictions for 2021 – Six Hot Takes For the New Year

Now that we're in the midst of the two-week swing in Hawaii, it's the perfect time to make some bold predictions about the new year in golf. I'm not talking about Matthew Wolff winning a major or that saying that Scottie Scheffler will make the Ryder Cup team.
Frankly, those are things that a decent chunk of the golf community are already buying into.
I'm talking about going out on a limb and targeting the unforeseen.
Bearing that in mind, here are six bold golf predictions in 2021.
Brooks Koepka Falls Out of the Top 25 in the OWGR
Brooks Koepka strolled into 2020 on top of the golf world. Four majors in less than 24 months and the undisputed #1 ranked golfer on the planet. Then 2020 happened.
Golf was paused, Brooks battles injuries, and his golf game never got on track.
When the 2019-20 FedEx Cup season was over, all Koepka had to show for his efforts were two top-25s across 13 starts. He finished 104th in the standings.
Perhaps his dominating performances in the majors overshadowed a player who has genuine holes in his game. His short game is just "so-so," and he ranked outside of the top 100 in greens in regulation. Don't be shocked if Koepka's struggles linger into 2021.
Justin Rose Wins a Major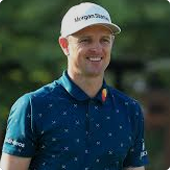 Yes, I am aware that Rosy missed nearly half his cuts worldwide (9/19) and cracked the top-10 on the PGA Tour just twice in 13 starts. Hence, I've pinpointed Justin as one of the golfers looking to bounce back in '21.
Typically I wouldn't boast about a guy who finished 91st in the FedEx Cup, especially a man who turns 41 this summer.
On the other hand, most guys in that range haven't amassed nine top-10s in majors since 2015 alone. Nor have they won a major before.
Rose's record at the Masters is immaculate, and Torrey Pines should suit his eye for the US Open in June. I wouldn't be shocked if he was the last man standing at either one.
Cameron Smith Ends the Year As a Top-10 Player
This would have seemed a lot bolder had Cameron Smith not rewritten the history books at Augusta. The 27-year-old Aussie became the first player in history to record four rounds in the 60s at the Masters en route to a runner-up finish.
Some consolation history for Cameron Smith. pic.twitter.com/q7D2ci6PRK

— GOLFTV (@GOLFTV) November 15, 2020
Now officially 27th in the OWGR and climbing, Cameron's resume includes top-5s in three of the four majors. On the heels of top-25s in seven of his last eight starts, the confidence Smith has garnered as of late should continue paving the way for his ascension.
I made a similar early call with Patrick Cantlay (when Cantlay was ranked outside the top 30) that came to fruition.
Xander Schauffele Wins Four Times
Considering Schauffele has won a total of three tournaments since his rookie year in '17, pegging him for four trips to winner's circle in 2021 should qualify as a bold golf prediction.
However, the more you zero in on Xander's game, the less far-fetched this claim starts to sound.
Xander Schauffele in 2020 – By the Numbers
Statistic
Value
PGA Tour Rank
Scoring Average
69.227
5th
SG: Total
1.605
3rd
SG: Off-the-Tee
.648
8th
SG: Tee-to-Green
1.239
7th
GIR
70.87%
10th
Scrambling
66.49%
2nd
Putting Inside 10'
90.06%
9th
Par-4 Scoring Average
3.94
4th
Par-5 Scoring Average
4.45
1st
It's no wonder the X-Man finished 2nd in the FedEx Cup standings.
12 consecutive showings landing inside the top-25 hints at his consistency, stats across the board indicate he's as complete of a player as there is.
Perhaps ranking Xander #6 in my 2021 golf power rankings was a few spots too low.
Sam Burns Qualifies For the TOUR Championship
Coming off back-to-back seasons outside of the top-90 in the FedEx Cup standings, it may seem a bit brash to say he vaults into the top-30 in 2021.
Unless, of course, you're in the know regarding how uber-talented Sam is.
Burns hits it a long way and was quietly a very reliable putter, but poor chipping and pitching combined with erratic iron play have deterred him from showing up week in and week out.
Sam Burns PGA Tour Results
2018-19
2019-20
Events
26
19
Top 10s
3
1
Top 25s
5
5
Missed Cuts
8
8
Final FedEx Cup Standing
94
111
Sam Burns has flashed some really good golf, but he's yet to put it together for an extended period of time. That ends in 2021.
Look for this LSU product surge up the rankings as one of the next big stars in golf.
Viktor Hovland Finishes Inside the Top 20 at All Four Majors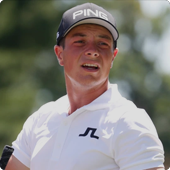 I know this is a bold prediction in golf because one of the best golf betting sites is laying +1500 on this happening (available at BetUS)
I'm ready to put my money where my mouth is, too.
Hovland is as pure of a ball-striker as you'll find, and he's got that fearless attitude you need to prosper at this level. Hovland used to "suck at chipping," but teaming up with Pete Cowan in the spring has already paid a bunch of dividends.
The former top-ranked amateur in the world emerged from the restart in March and produced 17 straight made cuts. Oh yeah, and he won in Mayakoba and finished 3rd at the DP World Tour Championship (last two starts).
No matter how you slice it, Hovland has the game to repeatedly put himself in contention at the world's most prestigious events. I expect that's exactly what transpires in 2021.
Betting on Golf in 2021
Fresh off these bold golf predictions in 2021, you're probably in the mood to start betting on golf. My latest golf picks can be found here, although there are other markets online that are worth consideration.
Betting on whatever event is taking place is entertaining, but don't ignore the futures. There's a lot of value to be had, as you can start gathering below.