6 Best Golf Podcasts Every Fan and Sports Bettor Needs to Listen to

There are a number of ways to soak up valuable information to help you make money betting on golf. Watching tournaments and reading articles give you a head start, but listening to the best podcasts for golf fans and bettors can take you over the hump.
This page is all about showcasing podcasts that golf aficionados will enjoy. I'll kick off the party with my favorite golf podcast that I listen to every Tuesday night when I'm driving home.
GOLF's Subpar
Hosts: Colt Knost and Drew Stolz
Based in one of the meccas of North American golf, Scottsdale residents Colt Knost and Drew Stolz team up weekly to deliver around 70 minutes of enthusiastic golf takes. Knost is a former PGA Tour player while Stolz spent time gracing the "Jicky Jacks" before trading in playing golf for talking about golf.
While this entire podcast isn't dedicated to betting on golf online, a portion of every pod is dedicated to weekly golf picks.
Colt and Drew both shout out to their top betting predictions of the week during the final 10 minutes of every episode.
The first hour is nonstop laughter and insightful information asking a variety of questions to a special guest each week. From Jon Rahm to Xander Schauffele, a handful of the world's top players have been interviewed.
However, no episode was more entertaining than the one starring former NHL player Mike Commodore. Give that one a listen and I promise you'll be hooked.
The First Cut Golf
Rick Gehman is solidified as one of the best Twitter accounts for golf bettors to follow. When he's not intricately tracking his rounds around different Las Vegas tracks, he's typically on the grind providing astute golf tips for the PGA Tour.
The First Cut Podcast is strictly that – Gehman and other respected golf analysts going back and forth talking about players they like and don't like for the week.
While some pundits rely on the eye test to support their claims, Gehman dives deep into sophisticated stats to help tell the story.
If you like data and prefer the analytical approach, add listening to The First Cut podcast to your arsenal of golf betting tools.
Bet the Process
Hosts: Jeff Ma and Rufus Peabody
Jeff Ma and Rufus Peabody are a couple of ex-ESPN predictive analytics experts who love talking about online sports betting.
Ma, a prominent member of the MIT Blackjack Team in the 1990s, likes to dabble in various endeavors that bring in steady streams of revenue. Peabody, on the other hand, is renowned as the most profitable golf bettor in the entire industry.
Rufus might come off as a bit quirky, but it takes a certain personality to fire in high six-figures worth of golf bets on a weekly basis.
Schooled at Yale, this former consultant for the bookmakers in Vegas is all about numbers. He has created a specific model that spits out what his data computes as the "true odds" for every tournament. When Rufus spots large discrepancies, he pulls the trigger aggressively.
To stay in the loop with Ma and Peabody, check out the Bet the Process podcast. You can learn a whole lot about the golf betting markets by listening in on their exorbitant Calcutta ahead of the majors.
Be Right
Hosts: Alex Meyers, Christopher Powers, Stephen Hennessey
Here's another podcast centered around generating free golf picks. Sponsored by the reputable publication Golf Digest, the creation of The Be Right podcast confirms the growing interest in golf betting among the general public.
Senior golf writer Alex Meyers is joined by esteemed colleagues Christopher Powers and Stephen Hennessey to do exactly what golf nerds love – talk golf all the time.
Interviewees such as Patrick Cantlay and Will Zalatoris have made appearances, but the main gist of this podcast is to talk about golf betting. Buys, fades, sleepers to keep tabs on – it's all covered weekly.
Just like all of the best podcasts for golf bettors endorsed on this page, Be Right can be tracked down via Apple, Google Play, or Spotify. Basically, wherever you get your podcasts, it's there.
No Laying Up
Hosts: Chris "Soly" Solomon, Phil "Big Randy" Landes, Tron Carter, DJ Piehowski
This four-man combination produces a couple of pods per week with each episode raking in well over 100,000 listeners. It's mostly other golf gurus who tune in, although anyone interested in betting on golf can make use.
From getting inside scoops on players you'd never hear elsewhere to interviewing Mark Broadie – the godfather of strokes-gained data himself – there's a lot to be "gained" by dipping into this podcast. They even offer cool merch and survivor contests for golf.
One of the aspects I thoroughly enjoy is that the crew often travels to the site of events to give listeners a "first-hand" look at the scene.
Tour Junkies
Hosts: David Barnett and Pat Perry
There's no such thing as having access to too many golf predictions. We offer tons of free golf picks, David Barnett and Pat Perry reveal their best bets during their weekly podcasts entitled, Tour Junkies.
They do two shows per week: one for traditional betting markets, one for DFS picks.
Born and bred in Augusta, GA, just outside the gates of the hallowed grounds of the Masters, these two golf nuts have had golf in their bloodlines since infancy. Now they get paid to drink beer and talk about golf regularly. Not a bad gig.
Similar to Rick Gehman and other genuine golf betting touts, DB and PP utilize a trusted database to project outcomes. By joining the ultra-dependable Fantasy National, you can start building models and automating lineups too.
Finding Valuable Resources for Golf Betting
Those serious about sustaining profits from betting golf online, do yourself a favor and start listening to the best golf betting podcasts.
Those who just want to learn more about the sport and stay informed about what's going on, there are lots of benefits to the best podcasts for golf.
Setting aside enough time per week to incorporate these podcasts into your routine is going to add entertainment. It's also going to positively affect your bottom line.
The next item on the agenda is to start capitalizing on a bevy of proven golf betting strategies.
September
Casino of the Month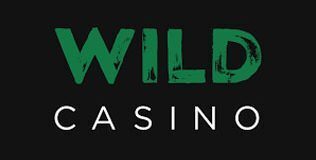 Welcome Bonus
250% up to $5,000