Golden State Warriors and Other NBA Teams That Should Draft James Wiseman

The 2020 NBA Draft is just around the corner, and before long, we'll find out which NBA team will draft James Wiseman.
It's one of the hottest topics concerning this year's NBA Draft, as the former Memphis product is a polarizing prospect.
From a sheer talent perspective, James Wiseman is one of the most gifted players entering the 2020 NBA Draft, but an in-season suspension and a lack of college tape make him a high-risk pick.
Wiseman is still too good to fall very far in the 2020 NBA Draft, while his upside is so great that he's actually still in the mix to be the #1 overall pick.
Needless to say, James Wiseman's NBA Draft range is fairly wide. That said, there are some teams that make much more sense than others as James Wiseman landing spots.
Let's take a look at my take on 4 NBA teams that should draft James Wiseman in 2020.
Golden State Warriors
As of this writing, the 2020 NBA Draft order is not yet set, but the Warriors share the best odds to secure the top pick in this year's draft.
Wiseman happens to be among the top NBA Draft 2020 first-round pick candidates.
They'll have a difficult decision on their hands, but in reality, Wiseman is the only option that makes sense for them.
Many rate Anthony Edwards as the top prospect this year, but Golden State has plenty of bodies on the perimeter. What this team really needs is an elite interior presence.
James Wiseman's NBA player comparison is often DeAndre Jordan, but I liken his upside closer to Anthony Davis. He's simply more skilled than DJ and other bigs that are athletic but not well-rounded.
Golden State is understandably focused on getting back to title contention, but Wiseman fills a need, is arguably the best overall prospect, and is a great long-term franchise cornerstone.
Cleveland Cavaliers
I swear, if the Cavs get the #1 overall pick again, this whole thing is rigged. Not really, but man, they do not deserve the top pick.
Venting aside, they share the best odds to land the first pick, and they could get it. They could opt for a star guard like Anthony Edwards or LaMelo Ball, but they probably shouldn't.
Kevin Love is a great candidate to be traded, Andre Drummond will either opt out or be another trade chip, and Tristan Thompson may not be back.
Cleveland may decide to start over at the five spot, and Wiseman would be a great star talent to look to the future with.
Detroit Pistons
Don't think Wiseman is a real candidate to go first overall? Maybe he slides to Detroit, who would definitely love to land him.
Blake Griffin can't stay healthy, Andre Drummond is gone, and Christian Wood may leave in free agency, too.
If the Pistons are suddenly barren at center, there wouldn't be a better fit for them than Wiseman.
New York Knicks
My condolences to James Wiseman's career if he falls to the Knicks, but there's little getting around the fact that they'd love to have him.
New York just needs to nail one of these lottery picks eventually, as their roster is full of young guys who aren't very good.
The Knicks do have some solid big men, but their reluctance to hand Mitchell Robinson starter minutes suggests they could upgrade here. I doubt Wiseman falls to them, but I don't at all doubt their interest if he does.
Who Will Draft James Wiseman in 2020?
The rich tend to get richer. Golden State endured a free fall this year due to injuries and numerous losses via free agency and trades, but they could be ready to bounce back in a big way.
Healthy returns from their star players fuel the optimism, while landing the first pick in the 2020 NBA Draft should also provide encouragement.
Golden State may end up having their pick of the litter, but the James Wiseman Warriors rumors exist for a reason. First, because they actually have him as the highest-rated player on their board, but also because they're probably right.
If the Dubs own the top pick — and maybe even if they don't — James Wiseman feels destined to join them in the 2020 NBA Draft.
Got a feeling as to where James Wiseman will go in the draft? Bet on it at the top NBA sportsbooks.
And look for more NBA content, including tons of predictions and picks, in the NBA category of our blog.
AUGUST
Casino of the Month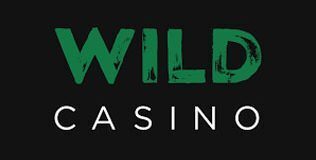 Welcome Bonus
250% up to $5,000
Read Review
Visit Site