GODSENT vs. mousesports Odds, Prediction, and Pick for May 8th – ESL One: Road to Rio

One of the crunch games in today's ESL One: Road to Rio schedule will see GODSENT face off against mousesports in Group B of the European division.
The Swedes started the tournament well but their form has dropped since while The MouZ seems to be slowly awakening from their slumber.
My GODSENT vs. mousesports betting preview for May 8th gives you the main betting options for the tie and I then provide an analysis of both teams' current form and key stats.
Let's look at the latest odds first.
GODSENT vs. mousesports Odds
I have chosen 10bet, where you can find some of the best prices and specials for CS:GO ties.
Let's see what the bookmaker has in store for us here.
Winner Full Time
Spread Full Time
Over/Under Full Time
As you can see, mousesports is handed a huge advantage despite their nightmare start to the ESL one qualifiers. You can say that GODSENT is still in with a chance but the team will have to improve on their recent form significantly if they want something here.
Time to see how both organizations have fared as of late but make sure you also stay for my free betting pick in the end.
GODSENT Current Form
After falling to G2 Esports in the first round of the qualifiers, kRYSTAL and his team made a huge statement by racking up three wins on the trot.
Copenhagen Flames, North, and c0ntact were all brushed aside which gave the Swedes ample chance of clinching a playoff spot.
However, they have fallen off the rails a bit with tough losses against Apeks, Dignitas, and Nordavind at the Elisa Invitation and were also recently beaten by group leaders FaZe Clan at the Road to Rio event.
I'm not sure whether it is the pressure of the top level or the distraction coming from the Scandinavian competition but the team is definitely not in high gear right now and will have to face an elite roster in the worst possible moment.
mousesports Current Form
The German organization surprised us all after getting heavily beaten by underdogs Movistar Riders and North at the start of the qualifiers. Captain chrisj and his team looked nowhere near their usual level and were dispatched in record time.
This opened up a big wound for one of the top CS:GO forces on the scene but recent results suggest that it' has started to heal.
They managed to edge c0ntact and also secured a solid win in their latest matchup against second-placed G2 Esports.
Players frozen and ropz are finally performing the way we expect them to and while chrisj, woxic, and karrigan still look a bit off, the team will be eager to make a statement here and continue their ascent.
GODSENT vs. mousesports Prediction and Pick
GODSENT made the most out of their easy fixtures but won't have the luck of facing mousesports when they're down on the ground.
The Germans' form has definitely picked up while the Swedes have found it hard to juggle between the Elisa and ESL One tournaments.
Given that The MouZ has slowly built up their confidence again, I feel this will be over quickly. They have the better players, hold a superior head-to-head record and advantage on almost every map.
GODSENT will probably look to get Overpass but their opponents know that quite well and I back them to ban it prior to the event.
In any case, this should be over quickly and the -126 price for a 2:0 mousesports is decent enough for me.
Want to bet on more esports matchups today? Here is the full list of our predictions for May 8th:
September
Casino of the Month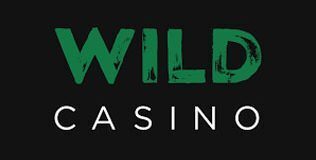 Welcome Bonus
250% up to $5,000