Get Ready to Bet on the Yankees vs. Red Sox MLB London Series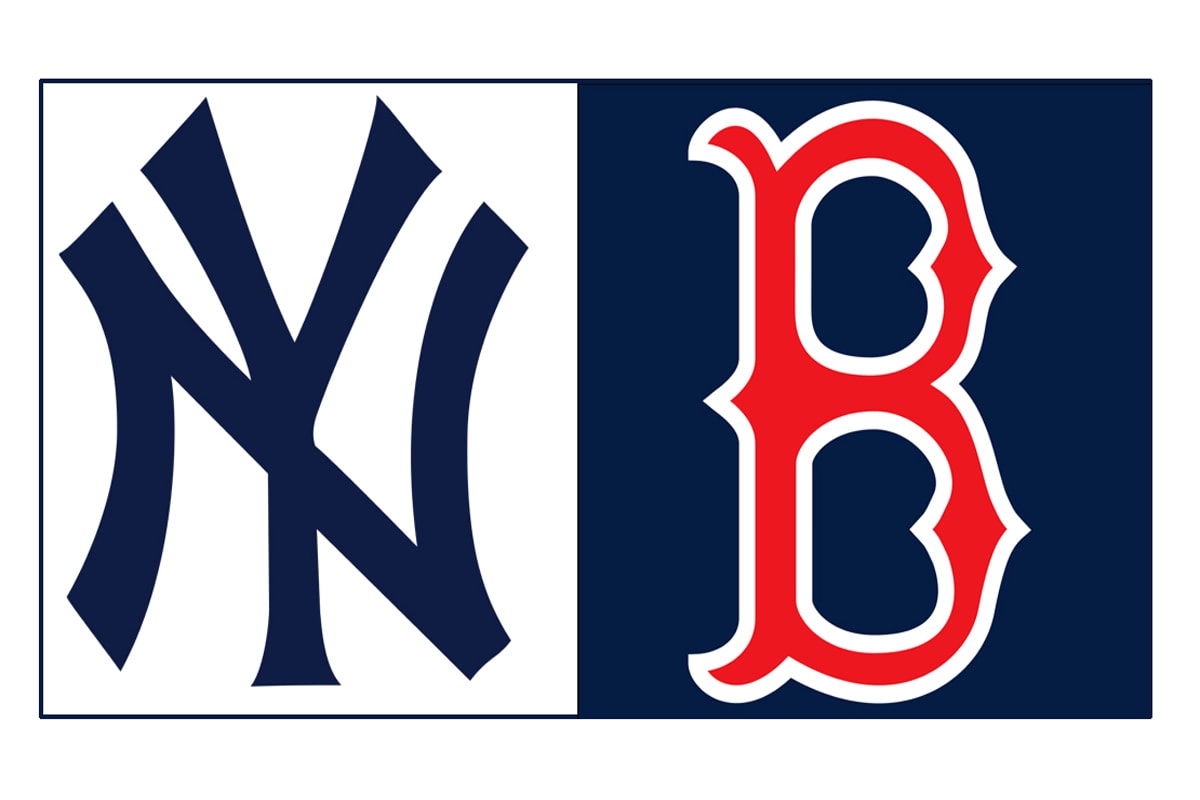 Sports fans in London are in for a serious treat.
For the first time ever, a Major League Baseball game will be played on European soil. And it's not just any baseball game.
It's one between the two most storied franchises in the history of the sport.
If one meeting featuring the Yankees and Red Sox wasn't enough, how about two of them on consecutive days?
New York battles Boston on June 29th and June 30th at London Stadium, and you won't want to miss out on the action.
If you live anywhere in the UK and have been interested in betting baseball online, here's your opportunity served up on a silver platter.
What to Expect When New York and Boston Arrive in London
This post will be the first of a three-part series.
Here, I'll aim to guide you in the right direction when it comes to placing any wagers. I'll introduce the type of bets that will be available and explain how everything works.
I want you to be as comfortable as you can be with the idea of betting MLB games online — especially when it's the Bronx Bombers vs. the BoSox at the Stadium at Queen Elizabeth Olympic Park.
Next, I will release an in-depth guide devoted to both squads so that you know exactly what to expect. Trends, injury updates, all the good stuff.
Finally, on Friday, June 28th, I'll post a detailed betting preview dedicated to both games taking place in London. By the time the first pitch hits the catcher's mitt on Saturday the 30th, you'll be able to kick your feet up and enjoy the festivities.
Unless, of course, you soak up the atmosphere live and in-person. That's even better.
What Bets Will Be Offered During the London Games?
I'll start with the basics. You can find all sorts of baseball betting strategies that will help you know what edges to look for, but you first need to know what's available and what kinds of bets you can place.
Run Line
This is similar to the spread in NFL games. The only difference is it will always be set at 1.5 in Major League baseball games.
Odds will be released for the "underdog at +1.5" and the "favorite at -1.5," although it hasn't been determined which team will play which role. Considering that the Red Sox are currently staring up at the Yankees in the AL East standings, we can assume that it'll be New York as the favorite in at least one of the games.
However, if Chris Sale is on the mound for the Red Sox, look for the Yanks to be the ones getting a run and a half.
Moneyline
This is as straightforward as it gets. You pick which team you predict will win the game, straight up. You might see two teams at -110 apiece, or you might see something like +162/-172. (These are American odds – use our odds convertor to get the equivalent in decimal odds or fractional odds.)
Either way, betting the moneyline in baseball just means picking which team you think will come out on top.
Total Runs
Perhaps this is equally as straightforward as the moneyline bets. We'll typically see all MLB games with run totals between 7 and 10.5, although there are certain occasions where we could see a contest with a total of 11 or higher.
All you have to do is decide how many runs you project will be scored in the game, then pick either the under or the over. Pretty simple, right?
R + H + E
Seasoned MLB bettors know all about the "R + H + E" bets you can place. I'll sum things up so that you're in the loop as well.
This is what the final scoreboard of an MLB game looks like.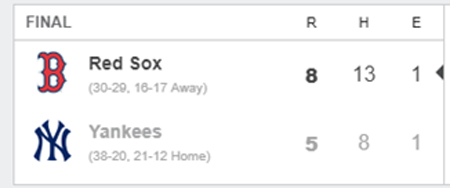 The R stands for "runs"
The H stands for "hits"
The E stands for "errors"
The R + H + E bet basically takes the total of all the numbers you see and adds them up. Traditional R + H + E bets are listed in the 25-30 range, although it's not unlikely to see 22.5 or 33.5 in specific situations.
The example above is the final tally from when the Red Sox and Yankees last faced each other on June 2nd. In this situation, the R + H + E adds up to 36.
Adjusted Run Line
Not every MLB sportsbook will offer an adjusted run line, but some will.
Here, you'll have an opportunity to widen the gap. Those familiar with betting NFL games can liken this to teasing the spread. While a typical run line sets the line at 1.5 runs, an adjusted run line sets it at 2.5 runs.
I'll quickly show you how that affects the pricing with an example from a June 14th game between the San Diego Padres and the Colorado Rockies.
| Team | Run Line | Odds |
| --- | --- | --- |
| Padres | +1.5 | -165 |
| Rockies | -1.5 | +145 |
| Padres | +2.5 | -260 |
| Rockies | -2.5 | +200 |
Alternate Run Line
Let's say you want to take a stance. Let's say you think the underdog will not only win the game outright but are also confident enough to lay a run and a half in the process. Then the odds will flip and look something like this.
| Team | Run Line | Odds |
| --- | --- | --- |
| Padres | -1.5 | +150 |
| Rockies | +1.5 | -180 |
Pick your poison, but there will be LOTS of ways to bet on the Yankees vs. Red Sox games in London. In fact, I'm just getting started.
More Ways to Bet When the Yankees Play the Red Sox in London
Despite already unveiling an abundance of ways to wager on the Yankees and Red Sox when they play in London, there's more to reveal. Sportsbook.ag is one of the sites that offers the following bets.
To keep things easy to follow, I've included examples of each bet using the Yankees and Red Sox.
First 5 Innings Line
Don't have the attention span for 9 innings? No problem. Pretend the game is five innings, and everything else works the same.
| | Money Line | Spread | Total |
| --- | --- | --- | --- |
| Yankees | +100 | +0.5 (-140) | Over 4.5 (-115) |
| Red Sox | -120 | -0.5 (+120) | Under 4.5 (-105) |
First 5 Innings 3 Way Line
Who do you think will be winning after five innings — the Yankees or the Red Sox? A "first 5 innings 3 way line" could look something like this.
Team to Score First
This should be fairly self-explanatory. You can simply bet on which team will score first.
Will There Be a Score in the First Inning?
Do you think the Yankees will score in the first inning? What about the Red Sox?
First Inning 3 Way Line
If you don't have the patience to even watch five innings, you can place bets on who will be winning after just three innings.
Team Totals
Here is a bet you can place that has nothing to do with who wins the game or who is leading after three or five innings. This wager is asking how many runs each team will score, total.
Yankees Total Runs Over 4.5
+100
Yankees Total Runs Under 4.5
-130
Red Sox Total Runs Over 4.5
+115
Red Sox Total Runs Under 4.5
-145
Total Runs – Odds/Even
You can bet on if the total number of runs scored lands on an even or odd number.
Game to Go to Extra Innings
In Major League Baseball, any game that is tied after nine innings goes to extra innings.
This bet has nothing to do with if the Yankees or Red Sox win or how many runs are scored. The only thing that applies to this particular wager is whether or not the game is tied after the bottom of the ninth inning has been completed.
A Quick Rehash
I know that's a lot of information to download all at once, but that's the beauty of betting baseball.
There's never a shortage of bets that you can place.
When the Yankees and Red Sox storm into London Stadium and take the field on Saturday, June 30th, you'll see that motto come to fruition.
If you want to stay up to date and be informed of any new or alternate prop bets that may become available, bookmark our blog homepage. By the time New York and Boston touch down in the UK, you'll be locked and loaded.
Make sure you've checked out our recommended betting sites, too, so that you know WHERE to place your wagers.
AUGUST
Casino of the Month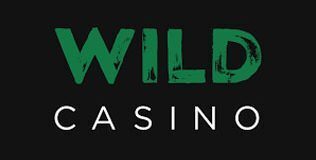 Welcome Bonus
250% up to $5,000
Read Review
Visit Site