Gennadiy Golovkin vs. Steve Rolls Betting Preview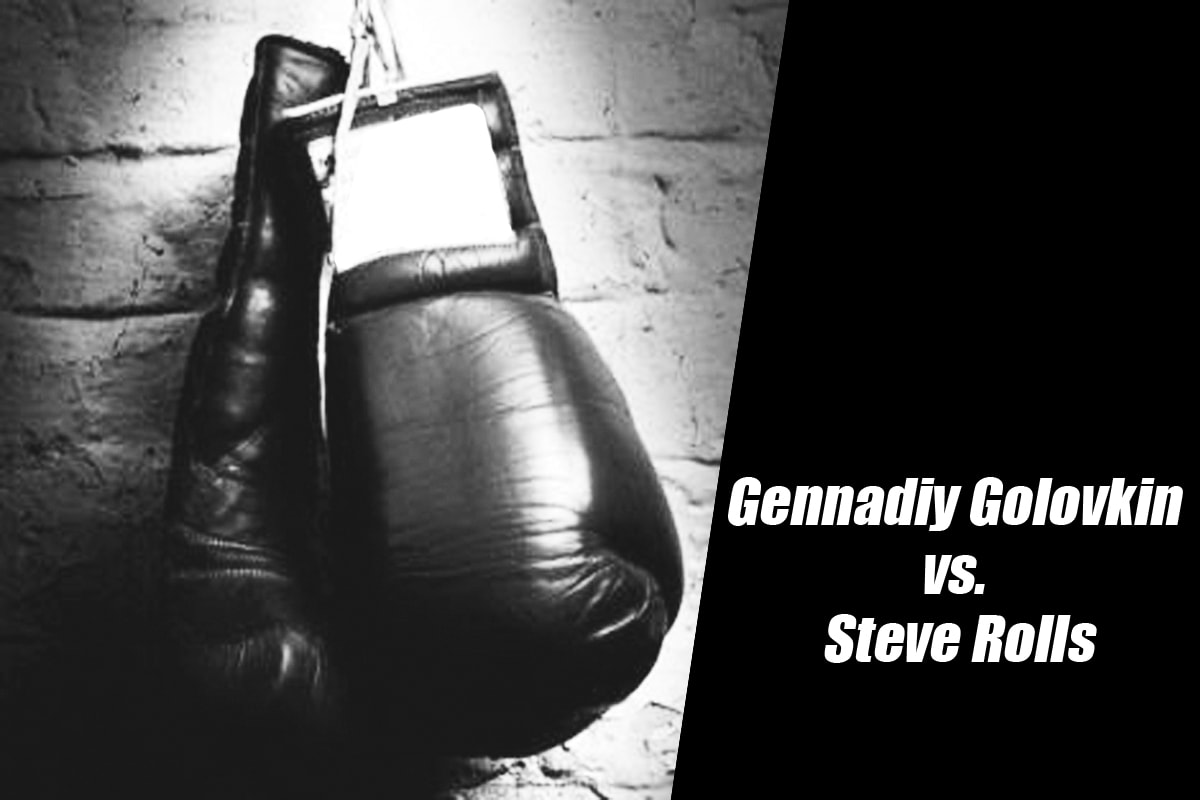 It's a case of out with the old and in with the new for Gennadiy Golovkin.
"GGG" has a new trainer in Johnathon Banks, a new spelling of his name, a new deal with DAZN, and a new opponent in Canada's Steve Rolls, who he will fight in a catchweight bout on June 8.
Golovkin is a man with a new outlook on life, and it clearly shows.
Having split with longtime trainer Abel Sanchez following a dispute regarding payment, the Kazakh was on the lookout for a new voice in the corner.
Banks, while not the most obvious choice of trainer, was the one that Golovkin wanted. He is a former heavyweight contender who worked with Wladimir Klitschko when Emmanuel Steward passed away in 2012.
Whether or not he can bring a freshness to Golovkin's game remains to be seen, but by all accounts, Golovkin is happy with the man in the corner.
On June 8, the former middleweight world champion will honor the first bout of a six-fight deal against Rolls in Madison Square Garden. Having lost the first fight of his career to Canelo in September last year, Golovkin is aiming to get back to winning ways against the Canadian.
Let's start my Golovkin vs. Rolls betting preview by seeing what the bookmakers think of Golovkin's chances of getting back in the winning column at MSG.
Latest Golovkin vs. Rolls Odds
Gennadiy Golovkin to Win
-10000
These odds are taken from Bovada, which is one of our top recommended sportsbooks for betting on boxing online.
While these odds are subject to change between now and fight night, I don't expect them to fluctuate too much.
Golovkin is the favorite by some distance. The odds of -10000 suggest that it would take a minor miracle for Rolls at +1600 to win this fight.
Rolls' odds are pretty much what you could expect for a fighter of his perceived abilities. This isn't Canelo or Jacobs that Golovkin is fighting on June 8, but a fighter that really has little to no experience on the big stage.
We have seen fighters pull off spectacular results in the past, so what chance does Rolls have of joining that band of giant killers? Can he do what only one man before him has done and beat the fearsome Golovkin?
Let's take a look at both fighters' resumes, paying particular attention to their recent form heading into this clash.
Golovkin vs. Rolls – Comparing Resumes
So, you might be thinking, "Who the hell is Steve Rolls?" If so, then I will break down Golovkin's new opponent a little later.
First up, let's take a look at the resumes of both men in this fight.
Golovkin's Previous Five Opponents
Saul "Canelo" Alvarez – Loss by Majority Decision
Vanes Martirosyan – Win by KO
Saul "Canelo" Alvarez – Draw
Daniel Jacobs – Win by Unanimous Decision
Kell Brook – Win by TKO
The first thing that jumps out from Golovkin's resume is the fact that he has fought Canelo twice.
Those two fights — in September 2017 and September 2018 — were among the most controversial bouts in recent times. There are a number of discontented boxing fans who still feel as though Golovkin did enough to win both bouts.
Rather than improve his career prospects after the Canelo bouts, the power-punching Kazakh seemed to have a little dip in confidence. Now, with the new DAZN deal, we will hopefully see a return to the fighter who went on an almost decade-long KO/TKO spree.
The last time we have seen Golovkin stop an opponent was during the second-round KO of Vanes Martirosyan in May 2018. This fight was more of a tune-up for the Canelo rematch than anything, but it displayed Triple G's power to maximum effect.
In fact, if anything, you have to give Daniel Jacobs a lot of respect for how he fought Golovkin to the cards in March 2017. Unlike in the Canelo fights, Golovkin was very lucky to escape with a favorable decision on all three judges' scorecards.
Following the fight, there were many who voiced their displeasure in the result, feeling that "The Miracle Man" had won. A rematch between these two would certainly be a fight that would get the pulses racing.
One rematch that the world will not see, however, will be that of Golovkin vs. Kell Brook. The British welterweight very bravely stepped up to take on the knockout artist, and the fight was pretty much all one-way traffic.
Golovkin earned his seventh world title defense with a fifth-round TKO over Brook, who suffered a fractured eye socket in the process.
Rolls' Previous Five Opponents
KeAndrae Leatherwood – Win by Unanimous Decision
Damian Ezequiel Bonelli – Win by Unanimous Decision
Andrik Saralegui – Win by TKO
Demond Nicholson – Win by Split Decision
Attila Koros – Win by TKO
Going from Golovkin's resume to Rolls' shows an unsurprising gulf in class.
Now, while Rolls is unbeaten in 19 contests — and can boast 9 KOs in 19 attempts — the caliber of his opponents have nothing on those Golovkin has fought.
If you ever needed proof as to why the odds for Golovkin winning this fight are so low, this is why. It seems that there will be a lot of one-way traffic in this bout, and the main question most have is how long Rolls can hang on in the fight.
If you are wondering why Rolls was chosen as an opponent for Golovkin, then this will likely have a lot to do with his new deal with streaming service DAZN.
It is hoped that a fight with Rolls, a Canadian fighter, will help increase subscriptions to DAZN in Canada. That's the theory behind why a fighter with little to no world-level experience gets the nod against one of the most famous and ruthless fighters on earth.
Fight fans should still tune in to watch this bout, even if they do not have much faith in true life "Rocky" stories.
Golovkin vs. Rolls – A Case of David vs. Goliath?
This will potentially be a fight along those lines.
Golovkin is one of the best fighters on the planet, pound for pound, while Rolls is basically an upper-level regional fighter in Canada.
Rolls, nevertheless, will earn a nice payday for his efforts and will get to fight in the world-famous Madison Square Garden in New York. This is some step up from modest paychecks and appearances at Coca-Cola Coliseum.
So, you can definitely make the assumption that Steve Rolls is going to take this shot to make a statement to the world. Whether or not he believes he can beat Golovkin is one thing, but if he can put on a good performance, he could see himself matched up with higher-quality opposition following the fight.
In that sense, it is a win-win scenario for Rolls.
"After my last fight a couple of months ago, I was saying, 'I love doing this, but I've got to make a living. When am I going to break out? When am I going to get that breakout fight that's going to get my name out there?'"
If the unthinkable happens, and Golovkin loses, the world of boxing will not be the same. Other than being completely humiliated, GGG's powers will almost diminish overnight.
This is the type of scenario we are facing here.
How the Matchup Looks on Paper
Rolls, at 35, is hardly a young prospect that has landed a dream opportunity.
The Canadian is a personal trainer when not fighting, and one that has probably been questioning how much more he has left in the tank. Against Golovkin, he will face his toughest test by some distance.
Now, Rolls is a solid fighter and does not have much in the way of flash or eye-catching brilliance. He has good fundamentals and does the simple things right.
At least he has done up until now.
Golovkin is a fighter that can change any of his opponents' plans and strategies with a solid punch to the face. How Rolls will deal with such pressure — as he will almost certainly be on the backfoot for as long as he is upright — will be key to how long this bout lasts.
On paper, Golovkin is just too strong and powerful for Rolls. I would be very surprised to see the Canadian make it past the fourth round.
Golovkin vs. Rolls – The Prediction
Given the opposition, the new trainer, and, perhaps more importantly, the new DAZN deal, you have to think Golovkin will want some time inside the ropes.
It is doubtful, therefore, that he will be looking to go in and spark Rolls out inside the first minute or two. I expect GGG to be patient and slowly break the Canadian down over the first couple of rounds before showing the fierce power he has in his hands from the third round onwards.
Rolls is a tough, unbeaten fighter, but against Golovkin, it's going to be a whole different experience when he steps inside those ropes. The Kazakh is a killer. He is an elite-level, power-punching knockout artist with wins over many of the middleweight division's best.
This is a catchweight bout, which will be fought at 164 pounds, although this is unlikely to make much difference to the course of the contest.
As much as I would like to say Rolls has a clear chance of winning this fight, I wouldn't lie for the sake of it. I don't think it's right to tell anything other than the clear truth. At least, as I see it.
So, here it is — Gennadiy Golovkin will knockout Steve Rolls inside four rounds. I think Rolls will find it hard to avoid being cut off and will have no answers for the relentless pressure that GGG brings to the squared circle.
Now, I'm not too keen on the odds of -10000, but there is no other way this fight is going to end.
PICK
Gennadiy Golovkin
-10000
Final Thoughts
All right, so this one is far from a competitive fight on paper.
There is not much hope for Rolls, either, which makes it a little frustrating from the perspective of boxing fans. The odds are reflective of a one-sided fight, and I believe that is exactly what we are going to get.
Can Rolls shut me up and shock the world? I'd consider this one of the biggest shocks in the history of the sport if he did beat Golovkin.
I can't see it happening, though.