Gennadiy Golovkin vs. Ryota Murata Betting Preview with Tips

Let me guess, you've been looking over the latest odds for Gennadiy Golovkin vs. Ryota Murata. Now you want the best Golovkin vs. Murata predictions to win money on the fight.
It doesn't matter whether I'm on the money or way off the mark. Even if you have zero interest in betting on the GGG vs. Murata bout on April 9th, you might still enjoy my hot takes on the fight.
Far from being a walkover for the Kazakh legend, this could be a potential banana skin. The odds for Golovkin vs. Murata suggest a walkover for the two-belt middleweight champion. But there's no doubt that the Olympic gold medalist can test the aging power puncher in front of a home crowd.
With a trilogy fight with Canelo Alvarez looming, the 40-year-old wants to add Murata's WBA strap to his collection before the inevitable move north. But will he get the job done? For those wagering on the fight, I'll be answering that question in my betting tips for GGG vs. Murata.
First, let's look at the odds for the fight.
Latest Golovkin vs. Murata Odds
Gennadiy Golovkin to Win
-650
The Gennadiy Golovkin vs. Ryota Murata odds above come from the BetUS sportsbook.

Top Tip
If you are looking for Golovkin vs. Murata betting tips, I first choose a top betting site for boxing to get your bets down. There's no doubt that GGG's odds to win against Murata will be slim pickings with most sportsbooks, but you want to get the best around, either way.
Furthermore, we recommend other sites for wagering on the "sweet science" that I will touch on in a bit.
Knowing how to target the best bets for the fights should be used alongside a solid boxing betting strategy to ensure you are increasing the chances of making money from your bets. In fights like this, passing up on the moneyline in favor of, say, Golovkin vs. Murata props and specials might aid your cause.
Golovkin's odds to beat Murata aren't doing it for me at this price; I'm afraid to say. At 40, his best days are behind him. He should still win the bout, but he does not represent good value given that his extended age and his form in recent matchups haven't been great.
The odds for Murata to beat Golovkin are appealing. But as I'll explain later, he is taking a step up in class here compared to the caliber of fighters he has faced in recent times.
More Top Sites for Golovkin vs. Murata Odds
When I'm betting on the fights, I never settle for the first set of moneyline odds without exploring other options.
Comparing odds and shopping for lines will give you a better chance of finding where the value is. Furthermore, it allows you to gauge the best site for betting on boxing matches on a particular fight weekend. As there is no science, the only real way of testing the water is by comparing sites.
This is something we have already done for you, as you will find in our rankings of the top sites for wagering on boxing matches. Using these safe and fully legal sites will give you access to top odds markets, as well as the best props for Golovkin vs. Murata and other specials.
If you're looking for welcome bonuses, you'll find them, too. If you already have your site/s picked out for placing your top Golovkin vs. Murata bets, let's move on. Alternatively, please look through our top choices below, and jump into the next section when you are done.
Tale of the Tape for Golovkin vs. Murata
Before I get into my breakdown of Gennadiy Golovkin and Ryota Murata as fighters, let's see how they compare where the vital statistics are concerned.
| | | |
| --- | --- | --- |
| Golovkin | Tale of the Tape | Murata |
| 41-1-1 | Record | 16-2 |
| 41 | Victories | 16 |
| 36 | KO Wins | 13 |
| 1 | Losses | 2 |
| 1 | Draws | 0 |
| 5'10" | Height | 6'0" |
| 70″ | Reach | 75″ |
| Orthodox | Stance | Orthodox |
| Kazakhstan | Nationality | Japan |
| 39 | Age | 36 |
Knowing what a fighter brings to the table against their opponent is crucial when betting on boxing.
This tale of the tape shows you how the guys match up on paper. Please familiarize yourself with the stats for both guys before moving on to my breakdown of the pair.
Golovkin vs. Murata Betting – Why Pick GGG?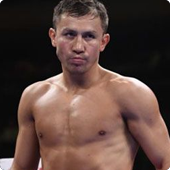 Age at Fight: 40
Record from Last Five: 4-1
Status: Betting Favorite (-650)
Is Gennadiy Golovkin old? Has GGG's age finally caught up with him?
There is no doubt that Father Time is the destroyer of warriors and the creator of retirement plans. And while Golovkin is unlikely to have many battles left to fight, he'll be backing himself to show he's not a spent force.
Of course, this preview for betting on Golovkin vs. Murata is not geared toward celebrating the career of one of the terrifying punchers of the 21st century. My role is more akin to a risk assessor than a boxing historian. This is advice for gambling on Golovkin vs. Murata, right?
So, let's be honest here. We have had a fighter that is 4-1 on paper since May 2018. His only loss came against Canelo Alvarez in that some believed he won. Although he is looking forward to a lucrative trilogy fight with the Mexican, that could be in jeopardy if he takes his eye off the ball here.
In recent years, the Kazakh legend is not the only fighter with a right to be pissed with judges' decisions. Ukraine's Sergey Derevyanchenko, who Golovkin struggled within their October 2019 battle at Madison Square Garden, felt he won that fight. I agree with him.
The other wins on Golovkin's career within his last five are as follows.
Vanes Martirosyan – KO (2) – May 2018
Steve Rolls – KO (4) – June 2019
Kamil Szeremeta – RTD (7) – December 2019
If you're new to wagering on boxing, those three names might be about as familiar to you as a hooded stranger in an airport lounge.
For those betting on Golovkin vs. Murata with experience of the sport, they're not exactly names that jump out. Steve Rolls, for instance, was a fitness instructor with a modest record. Martirosyan hasn't fought since that loss, while Jaime Munguia stopped Szeremeta in six last year.
Records only tell part of the tale, of course. Golovkin's resume clearly illustrates that the caliber of his opposition has been average, at best, in recent times. He has had eight fights since September 2016, which is another cause for concern.
Sure, he is 6-1-1 since then, but you can add his controversial victory over Daniel Jacobs to lists of reasons not to bet on Golovkin at these odds. The opponent he fought in September 2016 was former welterweight champion Kell Brook. The Sheffield man jumped two weight classes at short notice for that bout.
Is Golovkin Overrated?
Again, this is not a take on whether the man is overrated or not. I prefer to stay within the lines of assessing whether to bet on Golovkin's odds to beat Murata.
But to do that, I must substantiate why GGG's latest odds on the moneyline are poor value. Many will point to that he should have taken at least one win in his fights against Canelo.
But there is an argument that both Derevyakchenko and Jacobs beat him. Now, those three men aside, Golovkin hasn't exactly set the world on fire in recent times.
Am I taking this into account before making my top predictions for Golovkin vs. Murata? Absolutely. Should you? Well, that's up to you.
What I see here is a 40-year-old that possesses ridiculous power. That's the last thing to go. But there is no way of telling how he will look in there on the night. Murata is unlikely to stop him, but could he outbox him? Has Golovkin — who has major mileage on the clock — slowed down?
Again, that's so difficult to pinpoint when he hasn't fought in over two years. Even more concerning, the last top-class fighter he came up against gave him a night of hell.
I'll get to my Golovkin-Murata betting tips a little further down the page. Before we do that, let's look at what the Japanese WBA champion brings to the table.
Can Murata Upset the Odds?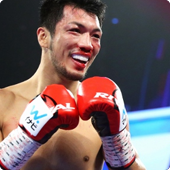 Age at Fight: 36
Record from Last Five: 4-1
Status: Betting Underdog (+425)
Age will come into the equation regardless of who's dishing out predictions for Golovkin vs. Murata.
Well, at least Golovkin's will. At 40, he's no spring chicken. But Murata is not far behind him whatsoever. As you can see, the London 2012 gold medalist is 36. That's just four years between the man labeled as some old grandpa and the young buck set to usurp him.
However, age doesn't tell the whole tale. While Murata is 36, he has far, far less mileage on the clock. He's fought just 18 times as a professional to Golovkin's 43. His amateur record is 119-18, according to his Wikipedia page. GGG's comes in at an insane 345-5.
Again, little things like this could affect the sway of the fight. These will be the finer points to consider if you're placing Golovkin vs. Murata bets online. They are important, however, whichever way you are leaning. Murata has been in fewer wars and has had far less distance covered than the Kazakh superstar.
One primary reason when predicting Murata to beat Golovkin is that the latter is slowing down. I covered GGG's record in recent times a little earlier, and it wasn't exactly inspiring. From a purely objective standpoint, you can't say that Murata's is any better. It's much worse.
Here's a look at Murata's last five fights.
Win over Steven Butler – TKO (5) – December 2019
Win over Rob Brant – TKO (2) – July 2019
Loss to Rob Brant – Decision – October 2018
Win over Emanuele Blandamura – TKO (8) – Apr 2018
Win over Hassan N'Dam N'Jikam – RTD (7)
Murata has avenged both of his career losses.
Having dropped decisions to Hassan N'Dam N'Jikam and Rob Brant, he returned to stop them both in immediate rematches. Would either man have beaten Golovkin? It's doubtful. But boxing math isn't the most reliable way of arriving at who to bet on in the Golovkin vs. Murata fight now, is it?
Is Murata Good Enough for Golovkin?
The 36-year-old is undoubtedly a tough opponent for GGG.
He has never been stopped in his career and will have a raucous home crowd behind him. As for beating him? I'm not so sure. He has a similar style to Golovkin because he is a pressure fighter who likes to come forward and hit hard, but he is stiff.
If he wins this fight, he could be the one that faces Canelo next. But that doesn't look likely unless he brings something exceptional to the ring on the night. Something that Abel Sanchez doesn't foresee happening.
Abel Sanchez talks Gennadiy Golovkin vs Ryoto Murata, potential third fight with Canelo https://t.co/qJDRVeCeHo pic.twitter.com/TU6fWXmRBw

— Wil Esco (@wil_esco) March 7, 2022
The type of opponents that will give Golovkin the most trouble at this point would be nippy technicians that can take advantage of the decline in his speed and ability to cut the ring off. Murata won't bring those same qualities, which means he will be looking to break him down in the center of the ring.
That's a dangerous tactic for any fighter to bring against the Kazakh.
Golovkin vs. Murata Betting Pick and Prediction
Ultimately, we should be in for a huge treat when this fight goes down on April 9.
The fight was set to go down in December, only for COVID restrictions in Japan pouring cold water on the event. It's anyone's guess who will benefit from the additional time between this fight being announced at the pair getting to it, but my money is on Gennadiy Golovkin.
Although Murata's odds to beat Golovkin are appealing, I don't think he has what it takes to win. He's not the type of fighter that should bring many problems to the Kazakh. Conversely, his style appears perfect for "Triple-G" to overcome.
The Japanese fighter is entering a fight with a style that is very similar, at least fundamentally, to the man he is facing. However, the man he is facing operates at a much higher level than he does, which is unsuitable for hometown fans.
There is nothing to indicate that either Golovkin's chin or power are compromised. Even at 40, these two qualities will play huge roles in this fight. Especially with Murata looking to take the battle to his man in the center of the ring.
It's easy to make betting picks for GGG vs. Murata without backing up your claims. The more complicated part is pinpointing what should dictate the flow in this contest and, more importantly, who will be better equipped to overcome the obstacles presented.
I'll highlight my Golovkin vs. Murata betting tips by saying that the former will win by stoppage in the fight's second half. Although he might not look great, his ring IQ, defense, and better punch selection should see the Japanese fighter suffer the first stoppage of his career.
It won't be pretty, but it should be a fairly convincing win for GGG. Again, I'm not keen on those moneyline odds for the fight on April 9, so I'd look for suitable prop bets related to my pick when the markets open.
Prediction: Golovkin by KO/TKO (7)
Pick: Golovkin by KO/TKO Rounds 7 to 9 (Odds TBC)
Betting on Golovkin vs. Murata In-Play?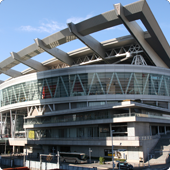 Before I leave you to your thoughts, here's some final advice for placing bets on Golovkin vs. Murata.
I'd recommend betting on this fight live, which means placing wagers in play. The first couple of rounds should be tighter than the next few, which could help you find better odds. That's the theory, anyway.
You can try this for yourself on fight night, providing you have a solid site or boxing betting app to use. If you're looking for the latter, here are our top-rated apps for betting on boxing online.
September
Casino of the Month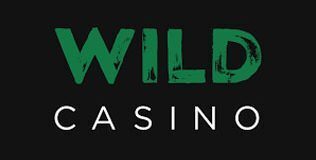 Welcome Bonus
250% up to $5,000