Hide Bonus Offers
| | | | | |
| --- | --- | --- | --- | --- |
| #1 | Bovada Sports | 50% Up To $250 | Visit Site | Bovada Sports |
| #2 | BetUS | 125% Up To $2,500 | Visit Site | BetUS |
| #3 | MyBookie | 100% Up To $1,000 | Visit Site | MyBookie |
| #4 | Everygame | 100% Up To $500 | Visit Site | Everygame |
| #5 | BetOnline Sports | 60% Up To $1,000 | Visit Site | BetOnline Sports |
Game of Thrones Spinoffs – Bet on What Comes Next at HBO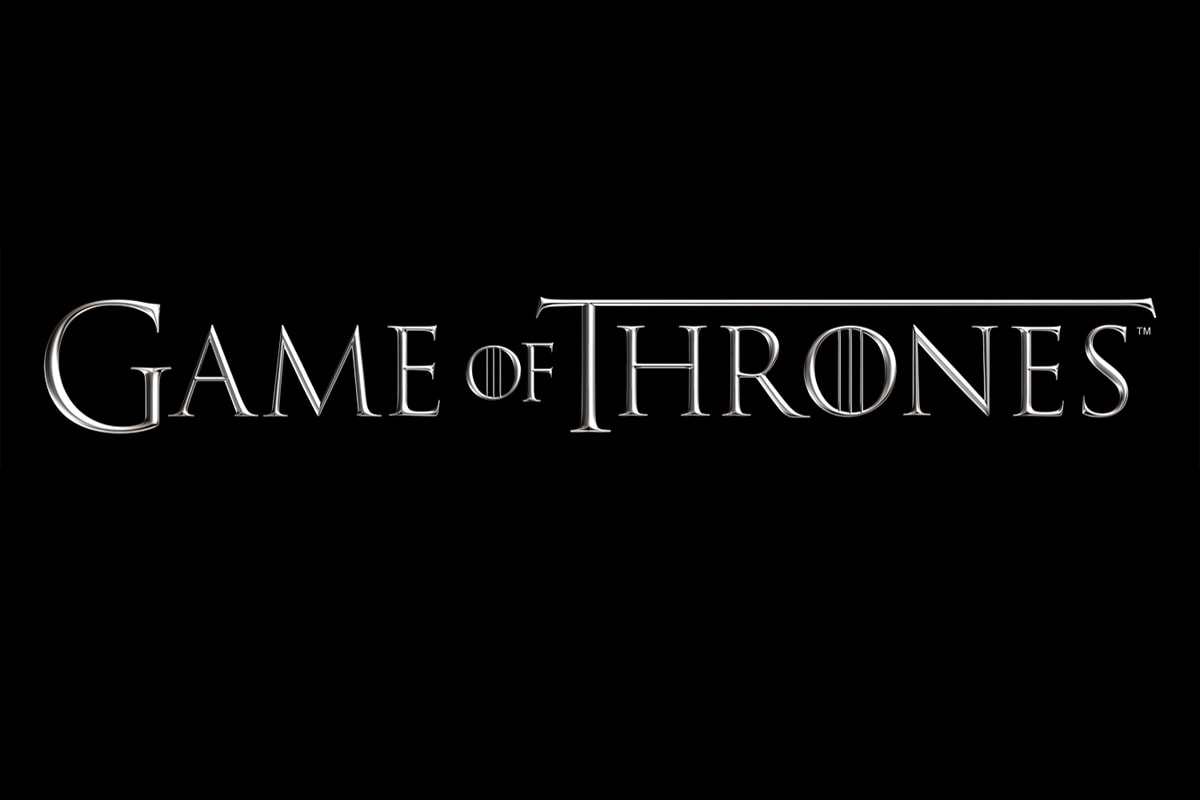 Game of Thrones is finally over. It wasn't the best ending to possibly the greatest show ever.
In fact, I hated the ending and instantly tossed it into my post on the best TV shows with the worst endings.
After a little reflection, I mildly backed off of that. But it still wasn't good, and it left a lot of questions unanswered. It also failed to pay true respect to intense character development.
But hey, at least we're done with all of the Game of Thrones betting blogs, right?
Well, except we're not.
SportsBetting.ag and other entertainment betting websites were quick to react to the buzz surrounding the finale, specifically with an eye on what Game of Thrones spinoffs and/or prequels are to come.
Little is known about what HBO has planned next for George R.R. Martin's complex fantasy universe, but we know more projects are on their way. While you wait in eager anticipation, you can also lay some money down on what's to come.
Here are the four Game of Thrones wagers you can target right now online.
When Will the Game of Thrones Prequel Air?
There are at least three Game of Thrones spinoffs in development. This could range from famous characters getting their own series (more on that in a bit), a completely different location in the same GoT universe, or just a different period of time in Westeros.
The only one we have anything concrete on is the next big project, rumored to be dubbed Game of Thrones: The Long Night.
Naomi Watts is the big name attached to this, which brings us back to the Age of Heroes thousands of years before the present GoT timeline plays out.
SportsBetting.ag isn't too worried yet about what happens, but they do offer a wager as to when it will actually air.
The specific prop asks if it'll be on your TV screen at some point in 2020.
HBO boss Casey Bloys recently sat down for an interview and answered a lot of tough questions. He also dodged several. One he sort of answered was when we'd see the much-hyped Game of Thrones prequel series.
GoT star Emilia Clarke publicly suggested we should all just let this recently finished series breathe for a second, but HBO sees a massive money-making franchise and appears ready to pounce.
Bloys revealed that the pilot will be shot in June of 2019, which could set things up nicely for a 2020 debut. Waiting too long would be relatively shocking, while there's not much fun on betting against GoT in any form returning in the near future.
The trajectory for 2020 is not unrealistic if the shooting for the original pilot is already coming up so quickly. That would give the creators over a year to put this new show together. I'm willing to aim high here and snag a little value.
If that's just me giddy with anticipation already, so be it.
Will There Be an Arya Stark Show by 2021?
Bloys said pretty firmly that there would not be any immediate Game of Thrones spinoffs. It sounds like the GoT producers aren't in a rush to branch out from this world they've adapted from the George R.R. Martin books, and I actually understand that.
But just look at what The Walking Dead did.
That was certainly a special franchise, and they created a sister series in Fear the Walking Dead. They brought stars over from the original series and took out their star (Andrew Lincoln) with the intent to create big feature films with him on the side.
I believe that right now HBO is taking a breath and first focusing on something that takes us away from this current storyline. But they'd be flat-out foolish to be afraid to re-approach this content, especially since they set it up perfectly to branch out.
Yes, the Game of Thrones ending wasn't good as a standalone closing to such an epic series, but if it's designed to open things up for extended series featuring big stars, I'll be more receptive to it.
The first focus is obviously Arya Stark. She headed west as the series ended, and her story remains wide open.
So, are we getting an Arya Stark TV show? Vegas doesn't seem to think so.
Again, Bloys says no, and it's clear Vegas tends to believe him. After all, messing with what many still perceive to be a gem is a dangerous game. But when there's money to be made, it makes sense, and you could make an awesome show out of it, why wouldn't you?
I'm not alone in being a fan of Arya Stark. I felt GoT was ultimately her story and would have preferred that she got to take out Cersei (so does actress Maisie Williams).
That didn't happen, but Arya is a skilled assassin and is still very young. She has a ton of story to tell, and we literally have no clue what lies west of Westeros.
Arya Stark made a note of that in the show, and while the HBO bosses say otherwise, I'll soak up the value and assume that's foreshadowing at its finest.
Will There Be a Jon Snow Spinoff Show by 2021?
You can bet on if there will be a Jon Snow-centric series, too. I will stress again that the HBO decision-makers have been very frank about this not happening.
But I want to dream it into reality.
I partially hated how the show ended and also just didn't want it to end at all.
I'm not alone there, so with fans all across the world pining for Game of Thrones spinoffs, I struggle to believe we just flat-out never get one. Banking on more than one may be a reach, but Arya Stark and Jon Snow make the most sense if anyone gets them.
Jon Snow is still alive at the end of Game of Thrones, but he's banished to the Night's Watch again.
We see him venturing out beyond the wall with Tormund Giantsbane and his old Wildling friends, and something about those final moments makes you think this is not the last we've seen of Jon Snow.
Vegas tends to disagree, however. Here are the odds.
It's probably not very likely, but these odds aren't gross either way. It's not enough to entice me to bet on this not happening. Since I hope it actually does, I see a ton of fun in just aiming high again here and getting some nice value back in the process.
Arya Stark and Jon Snow had weak endings for their characters, and their storylines are both unfinished and left completely open-ended. If this is where their story ends, it's pretty terrible. If this plays into two brand new and epic Game of Thrones spinoff series, it's borderline brilliant.
Let's bet on these people pulling off the ultimate fake-out and allowing GoT to close out nicely while also propping up killer new shows for some of our most beloved characters.
Will the Night King Be in Episode One of the GoT Prequel?
Lastly, SportsBetting.ag wonders if we immediately get reunited with the Night King in episode one of the Game of Thrones prequel.
The Night King was rather old, and we never got to dive into his character during Game of Thrones. It was impressive how much we did get out of him without him ever saying a single word, but there was so much to tap into there.
Could this new series reel a lot of GoT fans in with the Night King playing a massive role? Absolutely, and the top entertainment betting sites seem to be expecting it, too.
I'll admit I'm not totally sold here, but let's face it; it does make sense. This is another area of concern for the final season of GoT in that we got one big episode with the Night King, and his story ended really quickly.
Was that done intentionally to both concisely wrap up the main series while giving us something to lust after with this prequel coming? After all, if HBO had every intention of basically devoting an entire series to building the Night King's story and character, why waste a ton of time on how his story ends?
I could go either way here, but this is another Game of Thrones prop bet I'm fine with targeting just because I hope it happens. The value isn't crazy at -200, but it feels like a fine bet.
My guess, though, is we don't see the Night King in his current form. Provided we get credit for betting on the guy who eventually becomes the Night King appearing on screen, I like this wager.
Summary
I'm with Emilia Clarke in the notion that we should all accept this Game of Thrones ending for what it is, take a second, and just sit back and relax. Let's come down from the high of this final season, even if it's a high of disappointment.
That gives HBO the next year or so to drum up interest in a brand-new series. Once the prequel fires off, I wouldn't be shocked (and at least hope for) these other Game of Thrones spinoffs to be announced.
Let's not forget that HBO has duped us before. Remember Jon Snow being dead for basically a year and then coming back to life? Yeah, I wouldn't take any of the executives or showrunners at their word.
The beauty is if these wagers hit, you not only make some solid money, but you're in for a ton of fun. Arya Stark and Jon Snow shows need to happen. Hopefully they do, and you can make some money in the process.