Game of Thrones Betting – Upset Picks for Who Could Rule Westeros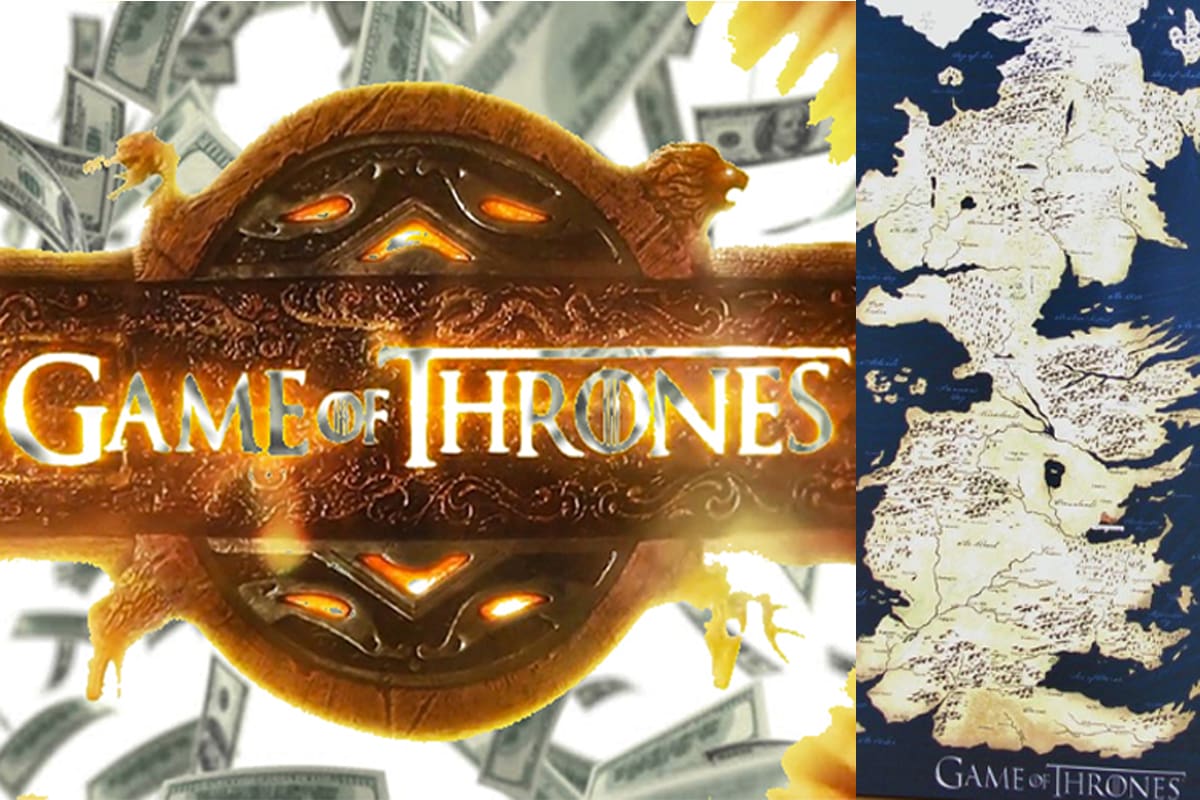 Game of Thrones season eight has been moving at a breakneck pace. Most of those lingering questions have been answered, and while we don't yet have a clear picture of what the end will look like, there is a trail of crumbs leading to one heck of a finale.
Part of that is sure to include somebody finally winning the Iron Throne.
I think.
The show is literally titled Game of Thrones, after all, so whether Cersei Lannister wins and holds onto her crown or someone storms the castle (quite literally) and takes it from her, we should get some type of resolution in that department.
It just might not be the answer we're all looking for.
If you aren't caught up on the latest episodes of Game of Thrones season 8, I suggest you turn back now. Spoilers lie ahead, and I really don't have a choice, since you'll need some information to apply logic to any Game of Thrones betting you do in the next two weeks.
Odds for Who Will Rule Westeros
I dove into a sea of Game of Thrones prop bets recently, and one of the topics I touched on was, of course, who will win the Iron Throne at the show's conclusion.
Some people think it's Cersei, some think nobody wins, and the recent odds actually favor Bran Stark. Jon Snow is also near the top of the list, seeing as right now the show has made it known that he's the one true heir.
Daenerys has thought for the entire series that the crown is hers to take, so it will be very interesting if she accomplishes her mission or dies trying. My money is on the latter, but the focus of this post is trying to figure out who will rule Westeros and if they can offer some elite betting value in the process.
First things first, let's take a look at the latest Game of Thrones odds when it comes to this wager (betting lines courtesy of BetOnline).
Jaime and Cersei's Baby
+3300
These are the only options BetOnline is deciding to roll out for you to bet on right now, and I don't blame them. There were way more options before, but people like Tormund Giantsbane and The Mountain just make zero sense and probably weren't garnering any action.
I do think a few other names should be offered at all Game of Thrones betting sites, though.
One that I really like is actually — wait for it — Petyr Baelish.
I know that we all saw Littlefinger get executed by Arya's dagger, but there is a faint Game of Thrones theory out there that he was a faceless man this entire time and could have orchestrated his own escape before he was to be killed.
Could we see the reappearance of Baelish within the last two episodes? I personally would love it.
I know he's not the most liked character, but he's been exceptionally deceptive and crafty throughout the show, so to see him rise up and seize power after so many daring moves would truly be something to behold.
I can see why most people betting on Game of Thrones would want to place money down on someone who is actually, you know, alive.
Because of that, perhaps the top entertainment betting sites can consider tacking on a few other options just to spice things up a bit. That being said, there should be enough ammunition to work with here, and outside of the top contenders, the odds give way to some interesting sleepers.
Sneaky Sleepers That Could Claim the Iron Throne
When looking for a sleeper winner to take the Iron Throne, I want a nice mixture of elite betting value and an option people may not really see coming. They also probably need to fit the bill to some degree.
I know GoT is known for switching things up and pulling off impressive surprises, but a king or queen can't be some spare character that nobody cares about. They need to have political savvy or actually be respected enough (or powerful enough) to rule.
That has me looking at the following options.
Jaime and Cersei's Baby
+3300
I also really like the prices for Dany and Tyrion (+500 each), but I don't see them as true Iron Throne sleepers. Daenerys was once a very strong favorite, and Tyrion has technically been a legit sleeper for the entire show's existence.
Both could win and are fine bets, but they don't make the cut for what this post is trying to do.
Gendry gets the party started for me, as he's only been a sleeper to rule Westeros for the last season or two. He was first headed down a path to death and was banished from the show, but then it seemed he was brought back into the fray to potentially steal Dany's thunder.
That honor would go to Jon Snow, but there is still a path to the crown for Gendry, who is by blood a Baratheon. His claim isn't direct, but he's respected, and his bloodlines keep him in play.
Gendry's price has also fluctuated quite a bit, and now it's fallen back to an extremely attractive +900. I don't mind biting on that at all.
Cersei is a very interesting bet just because she's pure evil and nobody thinks she's going to remain in power. The ending has been teased as "bittersweet" in the past, and the showrunners love being creative.
Is there a narrative that Cersei is just so brilliant and powerful that she flat-out deserves her crown? Maybe, and at +1400, it's really not the worst bet.
I do anticipate Cersei being overthrown and eventually killed, though, so I wouldn't stop your hunt for Game of Thrones betting value here.
Listing a potential ruler that is a child of one of the featured couples is an option, but it's far from my favorite. This would first require enough time for an actual birth, while to this point there is nothing that suggests that either Cersei or Dany are for sure pregnant.
Even if they did give birth, this would require a severe time jump, which would be a classic mistake in trying to successfully wrap up a TV show. The value is tempting, though.
The other sleeper pick I'd consider is Varys. Baelish (if found to be alive) is right there with him, as both of these guys have sound political minds and have been worming their way through Westeros this entire time.
Is Varys really a natural leader with any clear path to the throne? No, but he watches out for himself and knows how to play people, as well as the crowd. The price attracts me to him more than anything else, plus we should keep in mind that Melisandre teased his impending doom in season seven.
Who Will Rule Westeros When Game of Thrones Ends?
I really wish Littlefinger was offered as an option. Maybe I'm pulling too hard for such a crazy turn in the story, but I think it'd be fun, and he'd be the ultimate (worthy) wild card.
As things stand, I don't really think any of these sleeper picks are going to pan out. Of the lot, the one I would consider the most is Gendry.
I've backed Gendry as the eventual ruler of Westeros in the past, and his price is really nice. He also has a legit claim to the throne if other people die or turn down the right to rule. Anything can happen down the stretch here, so betting on Gendry is a nice flier bet worth looking at.
Tyrion would be next in line if you're looking for nice value. His +500 price is sweet, and there is a lot of chatter that he could actually be a Targaryen. If that's true, his brilliant political mind could be vaulted to the top of this list.
Splitting up this wager with a couple different bets makes good sense, but for me, all roads continue to lead back to Jon Snow.
He's actually Aegon Targaryen and the rightful heir to the throne. Assuming he survives and finally embraces his role as a ruler, his +350 is obscenely low. Maybe the show is reluctant to do something so obvious, but I'm sure they can get creative and shock us in ways other than killing off the most beloved character.
Things could change greatly as quickly as episode five. The countdown begins, so whether you're game for some Game of Thrones sleepers or my top pick, the time to bet is now.