Gambling Sites News Digest for April 6 – April 12, 2019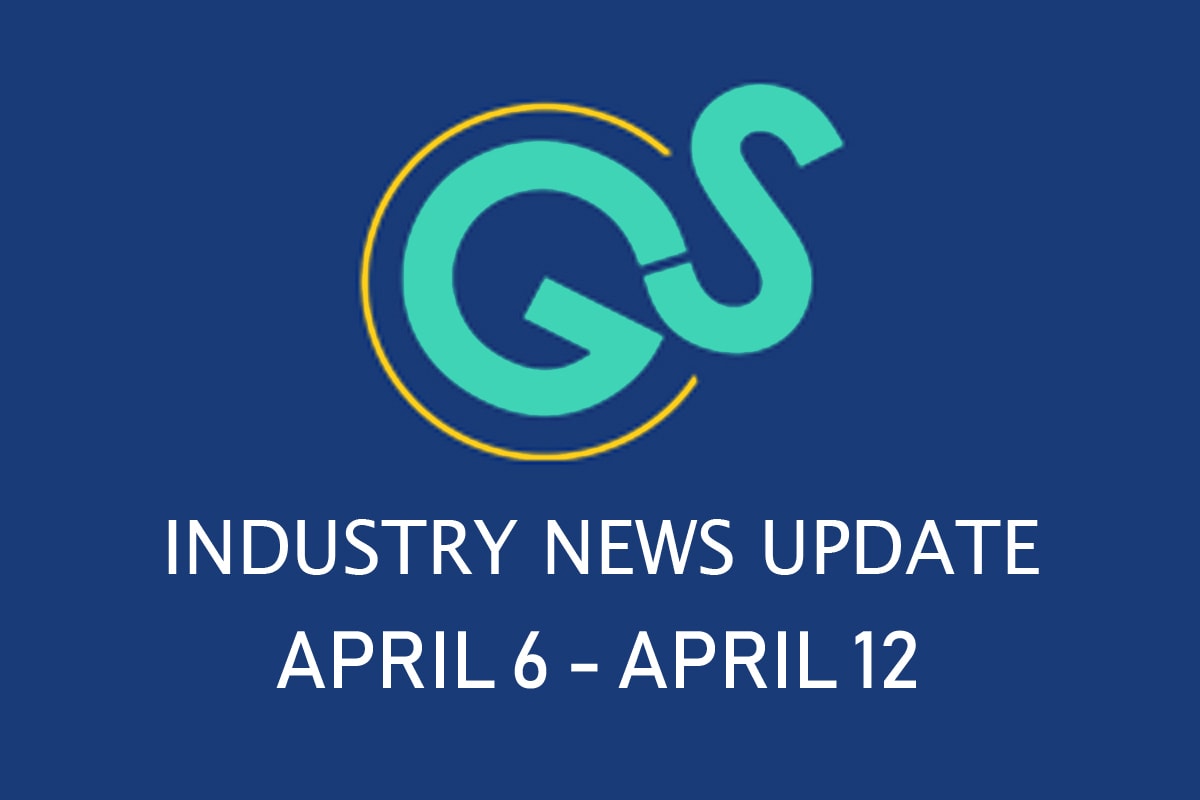 The Swedes feature prominently in this week's gambling news, while the UK uses software to uncover gambling advertisements that might (according to the software) be viewed by minors.
Despite multiple examples to the contrary, Montana and Ohio are both seeking to implement sports betting in-state, but both ignore the online component that has made other states' programs so successful.
In the meantime, several more casino-resorts in Las Vegas add triple-zero roulette tables to their offerings, and a few states are rushing to protect their state-run lotteries from the Department of Justice's sudden reversal a few weeks ago on whether online gambling was legal or not.
Speaking of gored oxen, the Netherlands recently fined an online casino half a million dollars for not having a permit to allow Dutch residents to gamble. Oh, and because the casino charged administration costs for dormant accounts.
Last but not least, California shuts down another cyber café for illegal gambling.
Let's get started, shall we?
Sweden, Where the Men Are Men and the Women Are… Gambling
According to a recent survey conducted by Sweden's Public Health Agency, Swedish women outnumber Swedish men when it comes to having a gambling problem.
The report says that of the 45,000 Swedes identified as "problem gamblers," 64% are women — up 18% since the last report on Swedish gambling addiction was published in 2015, even though gambling overall has decreased in Sweden in the meantime.
Previous studies completed by other nations, such as the UK, have suggested that men are seven times more likely than women to develop gambling addictions.
Conversely, men in the US (at least in the 45-64 age group) are already slightly outnumbered by women in that regard, according to reports.
The survey, conducted primarily online (52%), via telephone (29%), and by mail (19%), focused on the responses of 5,000 Swedes who identified as having gambled in the past 12 months.
Anders P. Håkansson, a professor of Experimental Infection Medicine for Lund University and a gambling addiction expert, told reporters, "We have to consider the fact that the gambling market is very different now… mainly with the high proportion of gambling happening online." He noted also that "women who do seek treatment are more likely to report online casino gambling than men do."
Sweden only recently opened online gambling to non-governmental entities. [see next story]
Sources
Sweden Punishes Online Casinos for Offering Gambling to Gamblers
Sweden's gambling regulator, Spelinspektionen, recently fined two online casino operators for allowing Swedes who had placed themselves on the country's self-exclusion list to gamble.
Sweden has granted more than 116 licenses since it began licensing online gambling operations in January.
Genesis Global Ltd, which operates nine online casinos licensed in Sweden, was fined about $430,000. Another organization, Paf, which operates online casinos in Finland and is owned by the regional government, was fined about $10,000 for similar offenses.
Genesis Global told reporters that the infractions were due to "a failure in a third-party's system integrating to Spelpaus." Spelpaus is Sweden's national gambling self-exclusion list. The company also says it has taken steps to correct the problem.
According to reports, the Gambling Authority's director-general, Camilla Rosenberg, explained that the disparate amounts of the two fines were due to the operators' respective gambling turnover, the length of time the infractions were allowed to persist, and how each company responded to the problem.
Both instances of the self-exclusion infractions occurred in January when Sweden's new "re-regulated gambling" laws took effect. The law established the licensing of sports betting facilities and online gambling operations.
Sources
Montana Emulates Other Sports-Betting States but Forgets One Important Feature
The legislature of Montana has introduced not one, not two, but three bills that — if passed — could legalize sports betting in the "Big Sky" state.
Unfortunately, none of the three bills mention online sports betting that doesn't require in-casino registration — a key to the success of legalized sports betting in other states.
For example, New Jersey legalized online sports betting that did not require in-person registration at a land-based casino or other wagering operation.
New Jersey reports that more than 80% of sports betting now happens on mobile devices. Incidentally, New Jersey beat out Nevada in January for the most revenue generated by legalized sports betting.
Reports indicate, however, that in states where online sports betting is either prohibited or requires registration with a land-based licensed gaming operation, revenue is dramatically less than the New Jersey results.
Rhode Island, for example, accepted sports betting on the legislators' belief that it would generate up to $11 million in new revenue, despite the fact that mobile betting was not allowed. Since its legalization in June 2018, sports betting in Rhode Island appears to be realizing less than one-tenth of that $11 million — a meager $700,000, according to reports.
Currently, only New Jersey and Nevada have legalized sports betting via mobile device, with Pennsylvania planning to launch a similar program this year.
Vegas Triples Down on Roulette's House Edge
Casinos in Las Vegas and elsewhere have found many ways to improve revenue, from charging fees for in-room Wi-Fi to charging for parking. Now, some changes on the gambling floor have been implemented to augment that revenue.
At least three casinos have introduced triple-zero roulette tables. Payouts remain the same, i.e., odds are based on the 36 numbers on the wheel. One zero (the European standard) gives the house a slight edge (2.7%). Adding a second "double zero" — the usual case in the US — bumps that edge up to 5.26%.
Adding a third or "triple zero" increases the house edge to 7.69%.
The Sands was among the first to try the triple-zero format — in fact, triple-zero roulette is often referred to as "Sands Roulette."
There are even some French versions of roulette — appearing in Europe as well as the US — that feature a tiny 1.35% house edge (due to half of some even-money wagers being returned in the event of a single zero hitting).
But even the tiniest house edge still gives the casino an advantage that guarantees that over time, it will win. The single zero was enough for the French and other Europeans, but America, for one reason or the money, decided long ago to feature both a zero and a double zero on its roulette wheels.
Of course, the house edge offered by triple-zero roulette seems enormous when compared to, say, blackjack's house advantage of a very modest 0.28%. But triple-zero roulette's house edge compares very favorably to that of another very popular casino game — an electronic keno machine, which can give the house an edge of up to 29%.
In any case, the Venetian, the Palazzo, New York-New York, and Planet Hollywood have all followed the Sands in adding triple-zero roulette to their inventory of table games.
Sources
States Sue to Protect Lotteries
We recently covered the surprise decision from the US Department of Justice that the 1961 Wire Act did indeed apply to gambling activities, suddenly rendering virtually all gambling that in any way crosses state lines illegal.
Now, the lottery systems of several states are fighting back — not to save online gambling, but to make sure they are not tarred with the same brush as online casinos.
New Hampshire's lottery filed a suit seeking injunctive relief in February (and its lottery provider, NeoPollard Interactive LLC, filed a similar suit about the same time).
And in March, New Jersey Senate President Stephen Sweeney sent a strongly-worded letter to the DOJ supporting New Hampshire's assertion that state lotteries should not be included in the DOJ's new prohibition.
The letter reads, in part, as follows.
"If the OLC 2019 Wire Act Opinion is not rescinded, I have authorized former Senator Raymond Lesniak to file suit in U.S. District Court on behalf of the New Jersey Senate for a Declaratory Judgment that the 2019 OLC Opinion is arbitrary and capricious and that the statutory prohibitions of the Wire Act are uniformly limited to gambling on sporting events or contests."
According to reports, the attorneys-general for both New Jersey and Pennsylvania co-wrote a letter to the DOJ supporting New Hampshire's position. In the letter, the A-Gs said this.
"We ask that DOJ withdraw its opinion altogether or assure us that DOJ will not bring any enforcement actions against companies and individuals engaged in online gaming in our states — where it is appropriate under state law."
The Department of Justice, however, may have rendered the lawsuits and the various amicus briefs and strongly-worded letters entirely moot with an announcement made April 1st by US Deputy Attorney General Rod Rosenstein.
"Department of Justice attorneys should refrain from applying [The Wire Act] to State lotteries and their vendors, if they are operating as authorized by State law, until the Department concludes its review. If the department determines that the Wire Act does apply to state lotteries or their vendors, then Department of Justice attorneys should extend the forbearance period for 90 days after the department publicly announces this position. This would allow state lotteries and their vendors a reasonable time to confirm their operations to federal law."
Sources
KSA Fines Casino.com $500,000
The Gambling Authority of the Netherlands — Kansspelautoriteit (KSA) — recently levied a fine of more than $500,000 on Onisac Limited, the Gibraltar-based company that runs Casino.com.
According to reports, the online casino's offenses included offering gambling in the Netherlands without a permit and charging "unreasonable administration costs" to patrons whose accounts were inactive for 180 days.
The main portion of the fine — about $250,000 — was doubled because the casino, according to the KSA, had received a similar fine back in 2013 as a warning to stop offering gambling to the Dutch. Onisac was fined about $170,000 for that offense and was unsuccessful in winning on appeal.
According to a translated version of the KSA's press release, KSA chairman René Jansen explained: "[Onisac] is a repeat offender. That makes the violation extra harmful and is reason to double the fine."
Additionally, the press release notes that the fine also includes $50,000 for charging gamblers a 5% administration fee per month if they were inactive for 180 days, which Onisac limited to a minimum of $15 and a maximum of $500 per month. The KSA called this practice "an unreasonable disadvantage for consumers."
Sources
Southern Californian Cyber Café Raided, 19 "Gambling Machines" Seized
According to reports, local police took 21 people into custody and seized 19 "gambling machines" during a recent raid on the Lucky 999 Cyber Café in Santa Ana.
The raid took place at around 6 in the morning and was carried out by two undercover officers armed with a search warrant, the police said, who noted that the raid followed a year-long investigation into complaints about the café from local residents.
The raid marks the second time in several months that the Santa Ana police have raided cyber cafes for suspected illegal gambling. In September of 2018, police officers from Santa Ana neighboring Anaheim participated in a raid on the Happy Times Cyber Internet Café that resulted in eight arrests.
Sources
Some Gambling Ads Banned in UK for Potential of Being Seen by Children
Using software that allegedly duplicates the browsing patterns of children, the UK's gambling watchdog, the Advertising Standards Authority (ASA), has banned nearly two dozen advertisements from five separate gambling operations because their ads could theoretically be seen by minors.
The five operations with banned ads are Unibet, Vikings Video Slot, RedBet, Multilotto, and PlayOJO. Between the five, there were 23 advertisements banned.
The ASA used new software that emulates the browsing habits of children — what the ASA calls a "child avatar" — to identify advertisements children might see online.
The agency created seven of these "child avatars" to mimic the browsing patterns of three specific age groups among minors, as well as one avatar that allegedly mimes "a person of indeterminate age," one that emulates an adult's browsing patterns, and yet another that mimics a child and an adult using the same device.
The ASA claims that over a two-week period last year, 2018, the avatars looked at 10,754 instances of ads served on sites (regardless of specific content), and discovered (taken directly from the ASA's site).
Gambling ads were served to the child avatars on 11 of the children's websites monitored
23 individual gambling ads were seen by the child avatars on those 11 children's websites a combined total of 151 times – 1.40% of the total ad impressions
One gambling operator (Vikings Video Slot) was responsible for 10 ads and 122 of the ad impressions (81% of the 151)
No gambling ads were served on any of the open-access YouTube channels included in the research
The UK introduced more stringent gambling advertising rules April 1, 2019, including regulations that, according to the ASA website "[p]rohibit online ads for gambling products being targeted at groups of individuals who are likely to be under 18 based on data about their online interests and browsing behavior[.]"
The ASA told reporters that its software identified advertisements from 43 gambling firms that were displayed absent a log-in process, indicating that the ads could be seen inadvertently by children.
The ASA targeted the gambling ads, it says, because it considers the wide broadcasting of such ads to be a "normalizing factor" that could encourage risky behavior in the young.
Sources
Ohio Joins the Sports Betting Gold Rush
Two members of the Ohio House of Representatives introduced legislation this week that would amend the current state law to allow for the creation of "a Sports Gaming Advisory Board, to legalize and regulate sports gaming in this state, and to levy a tax on businesses that provide sports gaming."
The bill — HB194 — pertains to sports betting at licensed casinos and other wagering operations such as race tracks, and it appears to pertain only to land-based gambling operations.
No mention is made of mobile or online sports betting.
The bipartisan bill is cosponsored by Republican representative Dave Greenspan and Democratic Representative Brigid Kelly.
It takes advantage of the new opportunities in gambling revenue taxation offered by the US Supreme Court's ruling in 2018 that said the federal Professional and Amateur Sports Protection Act was a violation of the 10th Amendment and therefore unenforceable against states, businesses, or individuals.
In layman's terms, the Court said the Feds could not usurp states' rights in determining what each wanted to do within its borders.
The bill levies a 10% tax on a gambling operation's sports betting revenue for "the purposes of funding the education needs of this state, funding efforts to alleviate problem gambling and addiction, and of defraying the costs of enforcing and administering the law governing sports gaming and the tax levied" by the new law.
Sources
September
Casino of the Month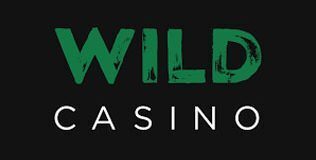 Welcome Bonus
250% up to $5,000