Gambling News Digest for March 2-8, 2019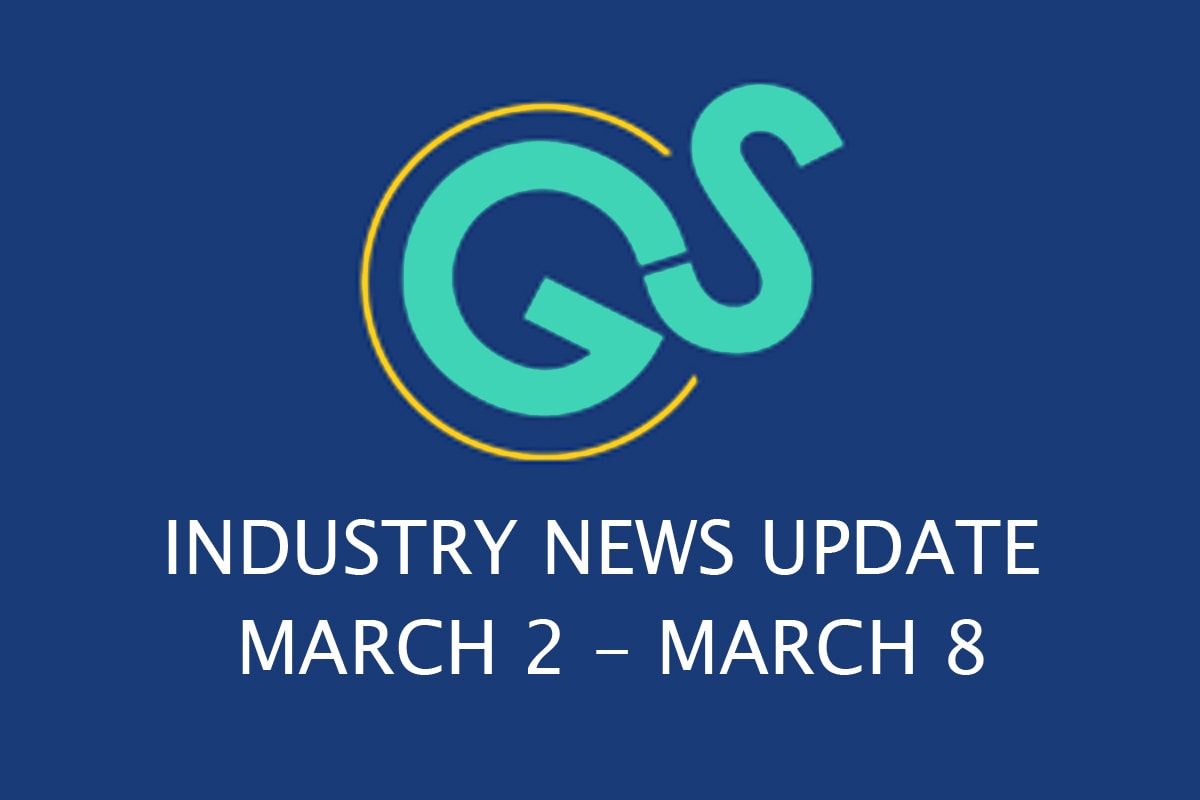 Felix the Cat's bag of tricks had nothing on governmental gambling oversight, as this week's grab-bag of legislative laffs & gaffs so aptly proves.
From the US Department of Justice's revelation that inappropriate comma usage makes its seven-year-old "hall pass" for online wagering just a head-fake all the way to politicians in both Michigan and Illinois eyeing gambling tax revenue like a fat kid eyes the last donut, it's obvious that somebody needs to do something about this, and there oughtta be a law.
Meanwhile, New Jersey is quick to point out that a guy in California may not create his own private revenue stream using New Jersey-only online casinos.
But we don't want to spoil the stories for you, so without further whatever-it-is-we're-doing-here, here's this week's installment of gambling news from around the world.
DOJ: Never Mind What We Said Earlier – Online Gambling Is Illegal
In a lengthy memorandum comprised mostly of a primer on the use of commas (seriously), the US Department of Justice recently notified US attorneys throughout the nation that it is reversing its 2011 "Opinion" that the gambling provisions of the Interstate Wire Act of 1961 only applied to prohibiting online sports betting.
You can read the 23-page paean to punctuation if you have the time or are otherwise unable to sleep, but the memorandum itself makes that unnecessary—provided you skip past all the legal argle-bargle to page 22, where it says:
"Under our 2011 Opinion, the Department of Justice may not pursue non-sports-gambling related prosecutions under the Wire Act. But under the conclusion we adopt today, such prosecutions may proceed where appropriate, and courts may entertain challenges to the government's view of the statute's scope in such proceedings."
Generous to a fault, the DOJ has also requested the US Attorneys observe a 90-day grace period before prosecuting businesses that have invested millions of dollars and years of effort in an industry they foolishly and perhaps a bit naively believed was legal.
Some industry experts say the reversal not only applies to internet gambling but could also be used to prosecute companies offering wide-area progressive slot machine networks (e.g., Megabucks) and mobile sports wagering, as well.
State lottery officials and the attorneys general of New Jersey and Pennsylvania have already issued public protests of the DOJ's reversal. Additionally, gambling heavyweights like MGM Resorts International are sharply critical of the DOJ's move.
In fact, the state of New Hampshire, as well as the company that provides that state with online lottery software, have sued the DOJ, calling the reversal "deeply flawed."
There are reports that the 90-day grace period has already been extended another 60 days to June 15, 2019, so like the man says, stay tuned.
Sources
Illinois to Legalize Sportsbooks?
If newly-minted governor J.B. Pritzker has his way, Illinois may join the ranks of Nevada, Pennsylvania, and New Jersey in offering licensure to sports wagering operations.
According to multiple reports, Pritzker, who campaigned on the legalization of sports wagering during his candidacy, will ask the state's legislators to pass a law that offers a license to any sports betting operation that can pony up a mere $10 million, plus 20% tax on revenue, for the privilege.
The gobsmackingly large license fee has everyone denigrating it as the "Pennsylvania Plan." Pennsylvania, you may recall, has been derided for its (until now) freakishly YUGE $4 million fee for an online gambling license, which by the way affords the online operation a respite from taxes for a few months. Of course, now that looks to be the very model of restrained noblesse oblige in light of the Pritzker Plan.
Limiting the number of licenses to 20, Pritzker expects Illinois — reeling from decades of ever-increasing public debt — to get over $200 million in licensing fees alone. One must assume that it has not yet occurred to Pritzker that Illinois could sell a single license for $200 million and be just as well-off. Perhaps if he sleeps on it.
In any case, the Pritzker plan was proposed prior to the DOJ's confession that it erred in allowing adults to act as adults, so March may be anything-can-happen month for Illinois.
Sources
California Man Builds $90K Bankroll in New Jersey, Gets to Keep $2,500
Despite its reputation for being a leader in geolocation technology, New Jersey had to sic its Division of Gaming Enforcement (DGE) on Vinh Dao, a California man who managed to bypass New Jersey's vaunted geolocation system shortly after online gambling was approved in New Jersey (February 2013) and placed wagers with at least three "New Jersey Only" online casinos.
Geolocation is the technical process of identifying the exact location of any device connecting to another device on the internet.
It wasn't until nearly a year later — in February 2014 — that his long-distance penetration into New Jersey's double-secret, all-but-inaccessible online gambling venues was discovered and his accounts with the various online casinos frozen.
Dao was ordered to forfeit almost all of the $92,613.47 he had spread among several New Jersey online casinos, including The Borgata and Caesars Interactive. The DGE allowed Dao to keep $2,500 but told the press the rest was going be split between a fund that assists both senior citizens and the disabled, and programs to prevent or treat compulsive gambling.
Who could find fault with that? Except for Dao, of course.
Sources
Is Michigan Getting Serious About Online Gambling?
Not one but two bills have been introduced in both houses of the Michigan state legislature that will open the doors to online gambling in the Wolverine state.
As currently written, the identical bills limit online gambling to games already played in the state, and operation of said online gambling must be offered by companies already operating casinos within the boundaries of Michigan. Maybe they could buy some slightly used geolocation software from New Jersey…
Both the senate and the house bill (S186 and H4311, respectively) lay out a complex set of rules and policies governing issuance of licenses and operation of the online casinos and attempt to reconcile Indian tribal law, state law, land-based casinos' concerns, and the public's acceptance of wider availability of online gambling.
Both bills propose an online gambling license — regardless of whether it is for a poker room, a sportsbook, or an online casino — that would cost operators $200,000 (dream on, Illinois).
Previous attempts to legalize online gambling have met with defeat, with the last attempt, in 2018, passing both chambers of the state legislature only to be vetoed by then-governor Rick Snyder.
Speculation abounds in the local press regarding current Michigan governor Gretchen Whitmer's possible reactions to legalizing online gambling and how she might vote should the twin bills make it through to her department of the sausage factory.
Michigan politicians remain confident that some form of the bill will meet with approval, however. The third-world city-state of Detroit could not be reached for comment.
Sources
Arizona Raids Two Billiard Halls, Seizes Nearly $1 Million
That would be one metric buttload of quarters.
Agents of the Arizona Department of Gaming, along with local law enforcement agencies, armed themselves with search warrants to search two billiard halls in the Phoenix-Glendale area.
They seized nearly $1 million in cash, as well as some gaming equipment their poorly-written press release described variously as "gambling machines" and "seven Dragon games," the latter almost certainly referring to Dragon Hunter, one of the wildly popular Asian arcade games often used for gambling purposes. In Asia.
And now, apparently, in Phoenix, as well.
Both billiard halls — Lan Anh Billiards and Thanh Long Billiards — are located in strip malls and have the same nondescript, unassuming appearance of the tailoring, barber shops, and tax preparation offices that surround them.
Thanh Long Billiards is actually something of an anomaly, being an odd combination coffee & tea house and billiard hall. "Loser buys the next half-caff lattes!" is a pool hall challenge we're all very familiar with, right?
Sources
North Carolina Seizes $8,000 and Some Video Games
We're resisting the impulse to ask the name of the trailer park. We really are.
The Columbus County (NC) sheriff's department, including vice-narcotics officers as well as a SWAT team, mounted a raid recently on a local "skill based games" arcade called "701 Business Center," resulting in the seizure of $8,000, more than 80 video game machines, and "approximately 10" flat-screen televisions.
That "approximately" is troubling. You'd think that it'd be pretty easy to confirm a count of ten as accurate without resorting to qualifying adjectives, but maybe the deputy in charge of counting flat-screen televisions lost a finger in an earlier, completely unrelated tragedy he'd rather not get into right now and thus was impaired in his enumerative duties.
In any case, the sheriff's office had better luck late last year when they raided the same establishment and seized over 95 video gaming machines and over $27,000 in cash.
One last thing: While it's fun and altogether too easy to make fun of rural law enforcement, it's important to note here that an earlier visit to the premises revealed a security guard armed with a taser and a loaded pistol. This would explain — and quite frankly, justify — the inclusion of a SWAT team on the next visit.
Sources
LA Times Laments Flight of Gambling Money from California
A proposed measure that would have asked the voters of California to amend the state's constitution to authorize sports betting and other types of banking and percentage games has failed to garner enough signatures to get on the 2020 ballot.
The measure — called the California Sports Wagering Initiative — needed to acquire more than 600,000 signatures to qualify for 2020 ballot inclusion.
It acquired precisely zero signatures.
Some blamed big money donors, who apparently found other states more amenable to sports wagering, while others pointed at California Indian tribes (or at least the ones with casinos) as the primary inhibiting factor, since the tribes tend to look down on sharing their gambling revenue with outside operations like the state's many card rooms.
The initiative would have amended the state constitution to allow the legislature to allow "banking and percentage games including and not limited to sports wagering." Sure, the Indian casinos could have added roulette and craps to their gaming options, but so could the state's card rooms.
According to a consultant for "Californians for Sports Betting" — the group responsible for the initiative — the initiative failed to make the ballot because the group never took it to the "signature gathering" phase. The consultant cited the possibility that other legislation would render the initiative moot as part of the group's reluctance to spend money gathering signatures.
He also noted that it would have been unlikely that the group could have raised enough money to combat the opposition the initiative would certainly have attracted from Indian tribes with casinos.
A recent column by LA Times Sacramento bureau chief John Myers blamed the initiative's failure to get on the ballot on California voter disappointment in previous measures that it had passed but which had not produced enough revenue to finance any number of public works.
Similar in focus and to a schoolmarm complaining that drunken sailors were using a pay raise to act like, well, drunken sailors, the LA Times column itemizes the California political machine's previous failures to achieve utopia through better gambling taxation.
Sources
Government's Hair Is on Fire – This Must Be Problem Gambling Awareness Month
Ireland
According to a study released last year by Northern Ireland's National Advisory Committee on Drugs and Alcohol (NACDA), 10% of underaged Irish youth bought a lottery ticket or wagered at race tracks between August 2014 to August 2015.
The study, which surveyed 7,005 Irish citizens from age 15 and up, does not note the actual number of kids 15-17 that were included in the survey. A (very) rough extrapolation would suggest the sample of underaged Irish youth willing to admit (or brag) that they gambled illegally was around 400 in size.
Naturally, this calls for the government to rush in with calls for regulations that will End This Blight on Society Once and for All and other policies and laws bearing little resemblance to well-reasoned responses to any particular problem.
Pennsylvania
In perhaps the most bizarre demonstration of passive-aggressive coping mechanisms in recent memory, Pennsylvania Lottery executive director Drew Svitko recently announced that his state's lottery is "very concerned about compulsive gambling. We don't want anybody playing who may have a problem. We are not problem gambling experts just like we are not budget experts and senior program experts. We partner with problem gambling experts."
Practically daring us to blame the Council on Compulsive Gambling of Pennsylvania (to which Svitko's "gambling experts" refers), Svitko continued: "We get advice on those matters from those professionals. We help sponsor a hotline… We help fund training for problem gambling therapists through the PA Council. […] But again, we are not experts in this matter so we take our advice from experts that we partner with."
Way to own a problem, Svitko! Confidential to Council on Compulsive Gambling: Avoid any nearby buses.
Japan
It's okay to sell used panties in vending machines here, but an ATM in a pachinko parlor? Insert shocked emoji here!
Japan's government plans to place facial recognition systems in the nation's pachinko parlors, as well as at boat and horse racing venues. All in an effort to track — and prohibit — gambling addicts and minors from gambling. Additionally, it intends to have ATM machines removed from the country's 12,000 pachinko parlors.
The public has been invited to opine online concerning these proposed measures until March 27, at which time the government will fully develop a public gaming policy.
For the past few years, Japan has been inching ever closer to legalizing casino gambling (including online casinos), particularly with last year's approval of the development of "integrated resorts" (IR), but many hurdles remain, including authorizing the formation of a Casino Control Commission.
Sources