4 United States Gambling Law Concepts You Should Understand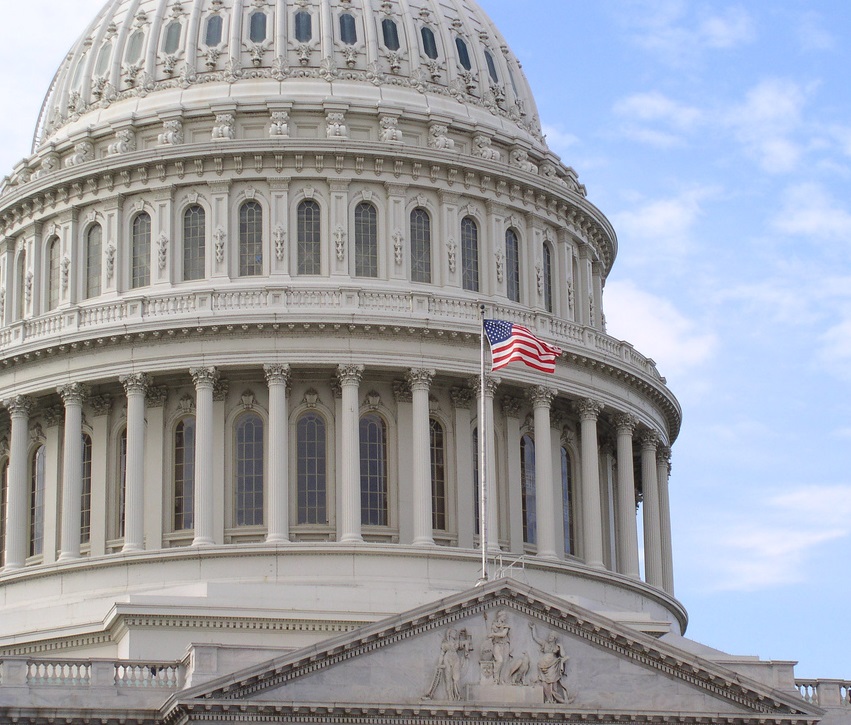 You'll find plenty of opinions on the Internet about the legality of gambling in the United States. Some of these opinions are intelligent, well thought out, and accurate. Others are wildly inaccurate or just plain stupid.
One of the drawbacks to using the Internet to research legalities is that the information found on the Web is often outdated. Even some of the best resources about United States gambling law—the ones written by attorneys who specialize in the field—are sometimes out of date.
That doesn't mean you can't use the Internet to educate yourself about gambling laws, though. Some aspects of the legal issues surrounding casinos, poker, and sports betting don't change. These are broad concepts. You should be familiar with them, especially if you're making business decisions.
Below I've listed and explained 4 broad concepts related to United States gambling law. You won't find most of these concepts discussed on most pages about gambling law on the Internet.
In fact, most pages about United States gambling law are nothing more than attempts to convince you that you won't face any legal difficulty if you gamble on the Internet. Scroll past the numbered list for my opinion on that.
Please consult an attorney for specific advice if you need it.
1. The Dominant Factor Test
When defining gambling legally, most states look at whether the dominant factor in an activity is chance or skill. Most states—but not all of them—agree that chance has to be the dominant factor in order for an activity to be considered illegal gambling. If skill is more important to the outcome, then it's not a violation of the state's gambling laws.
Here's an example:
Sammy opens a bar. He thinks it would be fun to have a roulette table in his bar. Since no amount of skill can affect the outcome of a spin of the roulette wheel, this would be considered gambling. In states which care about the dominant factor test, he'll require a license (if one is even available) in order to offer his customers roulette. If he fails to get the appropriate licensing, he runs the risk of running afoul of the authorities.
Here's another example:
Sammy's brother Butch opens another bar, but he doesn't care about roulette. He does, however, enjoy hosting darts tournaments, shuffleboard tournaments, and billiards tournaments. These tournaments involve a $10 entry fee, but the winners get the prize money—Butch doesn't keep any of that money. The outcomes of these tournaments are clearly determined by skill more than by chance, so in states which use the dominant factor text, this wouldn't be considered gambling.
Poker is an interesting case, because there's some debate, legally, as to whether skill or chance is the dominant factor. Many times, the judge is going to use his discretion to decide whether or not poker is primarily a game of skill. In fact, on any individual hand, chance does predominate. But over time, skill becomes the dominant factor.
The overwhelming majority of states use the dominant factor test when determining whether or not an activity constitutes gambling. Arizona, Arkansas, Florida, Illinois, Iowa, and Maryland are notable exceptions.
And, of course, as I mentioned in the introduction to this post, any of that information might be inaccurate or out-dated. Also, state authorities might not agree with my conclusion that darts, shuffleboard, and billiards constitute games of skill. Check with a lawyer—especially if you're a business owner thinking about allowing some kind of gambling in your business.
2. Social Gambling
In some states, social gambling is legal. Most authorities define a social gambling event as one in which everyone has an equal opportunity to win.
Here's an example:
Butch is running a shuffleboard tournament at his bar. He has 20 entrants, each of whom pays $10 to play in the tournament. But he's decided that he needs to make more of a profit for hosting the tournament than just selling drinks. So he keeps 10% of the pot for himself, and the winner of the tournament only gets $180 in prize money.
All of the shuffleboard players have an equal chance of winning (assuming they're equally skilled). But Butch makes a profit regardless of who wins. That's the opposite of social gambling. That's gambling being run as a business.
Here's another example:
Sammy decides that since his roulette table idea didn't work out, he's going to host poker games. Most cardrooms keep a percentage of each pot, but Sammy's not interested in that. He figures he'll just make extra money from selling more drinks.
In this case, the poker players—assuming they're equally skilled—all have the same chances of winning or losing. Sammy's providing them with a location where they can engage in social gambling. In states which allow social gambling, he's not violating the law.
Not all states make a distinction for social gambling. Exceptions include Arkansas, Georgia, Idaho, Illinois, Indiana, Iowa, Kansas, Maryland, Mississippi, Missouri, Nebraska, New Hampshire, North Carolina, Oklahoma, Rhode Island, South Dakota, Tennessee, Utah, West Virginia, and Wisconsin. In those states, gambling is regulated regardless of whether or not it can be considered "social gambling".
3. Simple Gambling vs. Aggravated Gambling
"Simple gambling" and "aggravated gambling" are phrases that aren't used in every state, although the concepts are present in almost all of them. The difference stems primarily from the nature of the activity. In most states, you're engaged in simple gambling if you place a bet. You're engaged in aggravated gambling if you're gambling professionally.
Here's a simple example:
Darrell likes to bet on sports. He has a bookie, and he usually has money riding on as many as half a dozen games at any given time. Even though he's involved in a lot of action, he'd still only be considered to be engaged in simple gambling.
On the other hand, his bookie is a lady named Becky. She takes sports bets over the phone from a dozen different clients. She requires her bettors to wager $110 to win $100, just like the books in Vegas do. Since she's engaged in this activity professionally, she'd be considered to be engaged in aggravated gambling.
In most states, a simple gambling offense is just a misdemeanor, like a traffic ticket. An aggravated gambling offense, on the other hand, is often a more serious misdemeanor or even a felony.
Much of this varies by state, too. For example, in Alabama, simple gambling and aggravated gambling are both misdemeanors. But in Alaska and Arizona, simple gambling is just a misdemeanor, while aggravated gambling is a felony. In Washington DC, simple gambling and aggravated gambling are both felonies.
I used to play poker at some of the underground cardrooms in Dallas, TX. This was before the Oklahoma casinos became so big and popular. One of my favorite cardrooms was raided by the police one week. I wasn't there, but I heard about it.
The police didn't cite anyone who was playing, but they did give citations to the gentlemen operating the cardroom. A buddy of mine refused to play there anymore after that. He told me that even if he only got a misdemeanor for illegal gambling, it would still appear on a background check if he applied for a job.
Eventually the cardroom did get raided two more times, and the owners shut it down, picked up stakes, and launched a cardroom in another city.
And even though simple gambling and aggravated gambling are both considered misdemeanors in Texas, the treatment of the various parties in that poker game demonstrate the different attitudes of the law regarding gambling and gamblers.
4. Express Internet Prohibition
Some states have passed specific laws related to gambling on the Web via offshore businesses. Some states have not.
You want to keep this in mind, though. A state might not have a specific law related to Internet gambling. That doesn't make Internet gambling legal in that state. Multiple factors, mostly related to how the other state laws regarding gambling are written, determine that.
Some of the states with laws expressly prohibiting Internet gambling include Illinois, Indiana, Louisiana, Montana, Nevada, Oregon, South Dakota, and Washington.
Other Specific Related to Gambling in State Laws
These aren't the only concepts related to gambling laws in various states. Depending on the laws as written, various definitions and activities might also be defined and prohibited.
Here's an example:
In Alabama, the state laws address "advancing gambling activity". You're advancing gambling activity if you aid any form of gambling activity. This might include hosting a poker tournament or building a blackjack table. It would also include encouraging people to take part in such activities. It even includes allowing someone else to host gambling activities at a property you own—for example, if you own an apartment complex and knowingly rent an apartment to someone to run a poker game from.
The state law also defines "bookmaking". This is defined as a type of advancement of gambling activity by accepting bets on sports as a business rather than as an individual.
They go on to explain in the state penal code that any kind of gambling not specifically authorized by the laws of the state are illegal.
Multiple Alabama laws apply to illegal gambling. Simple gambling, for example, is a Class C misdemeanor. Promoting gambling is a class A misdemeanor. Conspiracy to promote gambling is also a Class A misdemeanor. Possession of gambling records or devises are also class A misdemeanors.
Alabama state laws make exceptions for bona fide coin-operated amusement machines. These include pinball machines, video games, shuffleboard games, and skeeball games, among others. The state has limits to how much you can win when playing these types of games.
Alabama is just one example. If the state law summary above seems complicated, imagine how much more detailed the specifics are in the penal code. Then imagine that each of the other 49 states—along with the District of Columbia—also have specific provisions and definitions which might be quite different from Alabama's.
Do you begin to see why people who write about gambling on the Internet recommend contacting an attorney before making any serious decisions about the business?
In fact, the laws in some states are far more convoluted than those in Alabama. For example, in Nevada, you not only have definitions of what's allowed and what's not, you also have specifics about how legal gambling is regulated and overseen by the state government.
What Kinds of Legal Difficulties Might You Experience if You Gamble Online?
A lot of people search the Internet for phrases like "is it legal to gamble online?" or something similar. These are usually recreational gamblers who want to place a bet on a sporting event or maybe try their hand at Internet poker. Unfortunately for these folks, a simple "yes" or "no" isn't a good answer.
The starting point in thinking about the question is federal law. And up to this point in the post, I haven't discussed federal law at all—just state laws. What does United States federal law say about online gambling?
As it turns out, not much. At one time, the Department of Justice contended that the Federal Wire Act applied to all wagers of any kind placed over the Internet. This included bingo, casino games, poker, and sports betting.
Later, the Department of Justice reversed its stance and admitted that the Federal Wire Act specifically applied to sports betting and not other types of gambling.
I've seen speculation that they might change their stance again at some point in the future.
But there is one specific law that applies to gambling online—UIGEA. That's an acronym for Unlawful Internet Gambling Enforcement Act. This law makes it illegal to facilitate financial transactions across the Internet for purposes of placing wagers.
So it's illegal for banks to process a deposit to an online casino. It's not illegal for a player to try to make such a deposit. Some online gambling sites are able to get transactions through in spite of this law. They have various tactics for accomplishing this, and getting into those tactics would be beyond the scope of this blog post anyway.
From a federal perspective, it might make sense to think about the risk factors involved with gambling online. Some activities are legally riskier than others.
Here's an example:
Taking a sports bet is expressly forbidden by the Wire Act, and the federal government has demonstrated multiple times that it will take action on companies which take this kind of action. This is an extremely high risk activity legally.
On the other hand, placing a bet for yourself over the Internet seems to be much less risky. As far as I know, no bettors have been arrested or prosecuted for placing individual bets over the Internet. That doesn't mean the activity is legal. It just means that your level of risk is considerably lower.
More risky activities include taking bets on casino or poker games. The federal government took strong action against PokerStars and Full Tilt Poker for doing just this.
I suspect that most readers aren't interested in starting their own online sports book or Internet casino. I would guess that most of them are interested in knowing whether or not the FBI or state police will come knocking on their doors if they play a few hands of blackjack at an Internet casino.
This isn't legal advice, but it is reasonable to assume that the odds of that happening are extremely low. In fact, when I was playing poker regularly, I felt a lot safer playing at PokerStars than I did playing at the local cardroom—especially since it got raided.
Of course, eventually my money at PokerStars got tied up because of the federal action, but I eventually got it back. No one made any indication they were going to arrest me, either. All of the government's enforcement actions targeted the company taking the bets, not the consumers making the bets.
In fact, I'd say that the biggest risk you face is losing some money or having some money tied up if a company you're doing business with is the target of some kind of enforcement. The odds of actually being arrested yourself are remarkably low.
Keep in mind that I'm not an attorney. I'm just an average writer of average intelligence who's done a considerable amount of research on this subject. I've drawn what I think are reasonable conclusions.
I'm not responsible for any decisions you make regarding Internet gambling. In fact, I recommend that you obey all applicable laws in your jurisdiction.
Conclusion
Gambling laws in the United States are probably more complicated than you think. Multiple aspects have to be taken into consideration. For example, in some states, the amount of skill involved in the outcome of a contest is a deciding factor about its legality. In other states, skill doesn't matter—wagering on the outcome of a contest is just flat-out illegal.
It's good to educate yourself about state gambling laws, but if you need real guidance, consult an attorney for the most up-to-date legal advice.