Hide Bonus Offers
| | | | | |
| --- | --- | --- | --- | --- |
| #1 | Bovada Sports | 50% Up To $250 | Visit Site | Bovada Sports |
| #2 | BetUS | 125% Up To $2,500 | Visit Site | BetUS |
| #3 | MyBookie | 100% Up To $1,000 | Visit Site | MyBookie |
| #4 | Everygame | 100% Up To $500 | Visit Site | Everygame |
| #5 | BetOnline Sports | 60% Up To $1,000 | Visit Site | BetOnline Sports |
Gambling Industry Payout Report For May 2017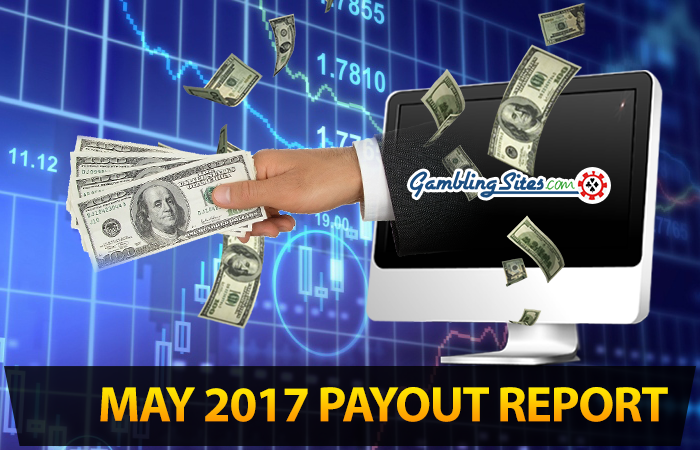 Payout Report Overview
BetOnline A+
Bovada A+
Bookmaker.eu A+
Sportsbetting.agA+
GT BetsA
Ignition CasinoA
Slots.lv C+
Las Vegas USA D+
Planet 7 D+
Topbet D+
Another month has passed and we're back to check on some of our favorite sportsbooks and online casinos to see who grades out the best in May's gambling payout report. We always have our eye on how the top sites perform in general, but online gamblers want their money and they want it fast.
Our main objective continues to be looking out for our fellow online gamers who want a great experience that is safe, fun, profitable and trustworthy. A huge part of that is finding the best gambling sites that are not just reliable, but also get you your money fast. We have a great collection of sites we track every single month, with some being the cream of the crop and others offering a great product, but sometimes struggling to live up to our lofty payout speed expectations.
We've gone over these sites again for the month of May and we're happy to report that the majority of the sites we back continue to excel when it comes to safety and speed. Let's take a look at each site and note any changes, serious issues or positive feedback that's arisen over the past month: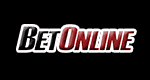 BetOnline
April Grade: A+ May Grade: A+
One of the elite online sportsbooks going today, BetOnline has a ton to offer, both in regards to payment processing and customer experience. The site offers a litany of payment and withdrawal methods and is routinely regarded as one of the most secure gambling sites to use online.
BetOnline, being an extremely popular online sportsbook, naturally allows users to place sports bets ranging from a wide variety, and also offers online casinos and poker games.
"We'll get you your money faster than anyone else"
There have been some questionable issues that have popped up with a lot of "scam" claims, but we haven't seen much validation to those claims and this remains a very reputable site.
BetOnline continues to try to live up to their speedy payout slogan, as they remain one of the best online gambling sites when it comes to getting users their money.
Speeds continue to be among the best in the industry, with checks coming in the same. Past reports have suggested a five-day window, while checks can often take about a week or longer
Not much has changed through May, as BitCoin is still the top withdrawal method and typically processes within 24 hours.
Users can continue to try checks and bank wires, but they are much slower and not necessarily always as reliable. There was a big complaint in March about a failed wire payment and those withdrawals can run into all kinds of hiccups.
Successful bank wires still take about 1-2 weeks and can obviously take a lot longer, depending on what issues users run into.
Checks probably rank second at BetOnline behind BitCoin and usually take about a week to process.
The speeds and success rate remain on point at BetOnline, so there isn't any reason to downgrade this site looking back at the month of May.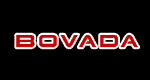 Bovada
April Grade: A+ May Grade: A+
Bovada is one of the more popular online gambling sites to be found on the web, as they offer a wide range of sports betting opportunities and were one of the more trusted poker sites online. Unfortunately Bovada has left the poker scene, which is officially effective at the end of September. They're directing their players to Ignition Casino, a new online gambling website that uses the same platform and is also a trusted company.
While Bovada poker is no more, they still provide fantastic sports betting options and will also still be offering online casino games. They remain one of the most trustworthy online betting sites, but you'll obviously have to get your online poker fix elsewhere going forward.
Bovada remains one of the top sites when it comes to reliability, safety and speed. They've only been around for six years now but are still one of the elite betting sites you'll find.
BitCoin is the best payout method to use here and most times a withdrawal will be completed in a day or far less.
BC got fast speeds in March and April, while there were a few in early May that suggested the process took close to 48 hours. That's a mild decline in speed but that isn't the norm. Users can expect to get their BitCoin payouts in 24 hours or far less usually.
There hasn't been much change in checks, which remain viable but take far longer. The approval process can give way to hiccups and the entire process can take up to two weeks and sometimes longer.
Users can also try bank wires (about a week) and rapid transfer (2-3 days), but there are limitations with these payout methods and they're not always quite as reliable. Ideally, you're using BC and you shouldn't have any major issues.
We caught an issue with Bovada in May, with one user complaining about their account being locked up. Bovada did respond and they seem to be looking into the issue actively.
Things have been pretty clean and speedy at Bovada in May, otherwise. There is little reason to fall from Bovada's A+ April grade.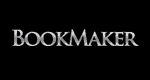 Bookmaker.eu
April Grade: A+ May Grade: A+
If you're looking for a new online sportsbook you can trust, Bookmaker.eu isn't a bad place to start. Without a doubt one of the best sportsbooks around, Bookmaker has made their name with stellar service, an excellent website and speedy payments for over 30 years.
Bookmaker isn't just about longevity or trend-setting, however, as they also offer an eclectic gaming base, allowing their customers to place bets on a variety of sports, as well as dive into online casinos and poker rooms. In addition, Bookmaker continues to offer severe discounts on initial deposits and has one of the best histories you'll find from a gambling site online:
"Where the Line Originates"
One of the most respected online gambling sites keeps on trucking through May, as Bookmaker is as popular and reliable as ever.
There was positive feedback at SBR on the site's "live payout report", with users reporting fast payout speeds.
BitCoin is still being processed at rapid speeds, with a 24-hour window holding strong. One user at SBR reported a $4,000 withdrawal in just five hours. Times can vary, but you're looking at getting your money safe and quickly if you roll with BC at Bookmaker and most sites.
Another user plugged BitCoin, giving an even faster quote (3 hours), so the positivity keeps churning out for BC.
Checks aren't a bad option at Bookmaker, but with speeds right around their usual 1-2 week window, they're understandably a distant second when it comes to Bookmaker payout options.
There are also P2P withdrawals, which aren't usually as reliable as checks but if everything goes smoothly a 2-3 day turnaround isn't uncommon.
BetOnline had another strong month and offers great speeds that compare favorably to the rest of the industry. Naturally, their grade doesn't budge as we head into June.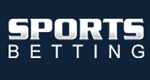 Sportsbetting.ag
April Grade: A May Grade: A+
It's often annoying to jump around to different online gambling sites to suit your fancy. That's why Sportsbetting.ag is a refreshing gambling site, being one of the rare sites to offer online poker, casino games and sports betting.
You simply do not find that type of gambling versatility everywhere, and Sportsbetting.ag puts it over the top by producing a winning product that is also trusted, having been around since 2003. That long history hasn't always been without a few hiccups, but Sportsbetting.ag has ditched some sketchy problems from the past and is respected as one of the cleaner sites online these days.
Sportsbetting.ag doesn't blow your socks off with their look or flash, but they've built themselves up into an online gambling site that offers everything you could want and is even easy to trust.
Sportsbetting.ag continues to be one of the best, most reliable online gambling sites around. There's not much to hate here, as SB thrives with elite customer service, terrific payout speeds and versatility with their withdrawal options.
Options don't mean much when BitCoin wrecks just as it should, however, as we've seen only positive reports in May. Speeds are hovering right around 24 hours or better.
Users can also turn to bank wires and checks, but both can be prone to hiccups and naturally take way longer. It's par for the course for both, as bank wires are still taking 10+ days to fully process and users can also expect checks to come through in 1-2 weeks.
Checks and bank wires are fine options if you need to go that route, but be prepared for mild waits. The best method by far continues to be BC.
In addition to solid speeds, there has been positive feedback about Sportsbetting.ag's new mobile app. Overall, it was another great month for the reputable gambling site and we find no reason not to life it's grade up to an A+.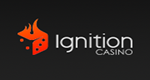 Ignition Casino
April Grade: A May Grade: A
Ignition Casino is a fledgling online gambling site that has so far gotten positive feedback. They have a very similar look and feel to Bovada, who ironically enough gave up their poker room to this very site.
It's obviously early in the game (only been around since 2016), but IC has graded out well to this point due to friendly bonuses, a slew of online casino games and a growing poker room. It's fair for some new players to not trust a site that is adapting on the fly, but so far Ignition Casino looks like a great place to play and has a solid and maturing history with reliable payout speed and success.
Ignition is young but it has a really good reputation already.
Check speeds can waver, while one user complained about a wait over up to two weeks. We've noted in the past checks can usually be expected to take up to a week and a little longer isn't crazy or all that unnatural.
Other users have plugged a direct bank deposit, which is always going to be risky depending on the bank. That being said, one user noted it takes roughly a week to finalize the deposit and another suggested it took three weeks.
BitCoin remains the way to go at Ignition, just like most sites. The usual time frame is anywhere between 24-48 hours, but May has reported 12 hours and much faster at times.
The good news is there hasn't been much negative feedback to report and payments look to be going through smoothly and quickly.
IC doesn't bump up to a perfect grade after a solid May, but we're getting closer to that happening.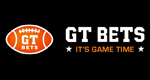 GT Bets
April Grade: A May Grade: A
Another new addition to our monthly gambling payouts report is GT Bets, which has a solid history (in existence since 2011), offers a welcome bonus, stellar promotions and a slew of banking methods to choose from.
GT Bets is first and foremost known for their awesome sportsbook, where they take bets on a plethora of sporting events, while also offering a litany of wager types. In addition, GT Bets has a nice online casino. Short of some unwanted withdrawal fees, GT Bets passes the eye test and is one of the better dual threat online betting sites around.
GT Bets has shown well in the three months we've been checking up on it, as we've caught mostly positive feedback due to great customer service and successful, speedy payouts.
BitCoin predictably leads the way here, as we've only seen payments processed around the 24-hour quote or better. There were some spots in April of this taking 48 hours or even a week, but things seem to have been ironed out over the past month.
Bank wires are another route to go, although they understandably take much longer than BC withdrawals. Users can expect about a week with this option.
We have seen a few negative posts in regards to bonuses and account issues, so we will refrain from a clear cut A+ for May. GT Bets still holds strong across the board and there aren't any huge issues with their payouts, though, so this looks like a great spot to play and get paid.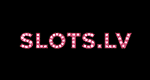 Slots.lv
April Grade: C- May Grade: C+
Slots.lv is still quite fresh to the online casino realm, having only just started taking bets in 2013. Despite its youth, Slots.lv still has loads to offer, starting with a plethora of card and lot games, as well as killer payouts, bonuses and promotions.
The only real complaints at Slots.lv tend to deal with some games that lag or insane bonuses that feel to be out of reach. The games rarely disappoint and there have been few issues with processing payouts safely and quickly, however.
"Fastest Payouts in North America!"
One of the best online casinos still offers terrific bonuses and eclectic gaming options, but there hasn't been a positive change in payout speeds after the month of May.
There was one positive review in May at Ask Gamblers, but it's one of the few positive posts in regards to payout speed and success for Slots.lv.
That post does back our previous comments that BitCoin is the preferred method, as this user reported a 48-hour turnaround on their withdrawal.
Past reports suggest even BitCoin can take much longer than that, but the site continues to suggest that same 24-48 hour window.
We should still brace for delays, but right now Slots.lv could be on the upward trend and BC is without a doubt the top withdrawal method to target.
Users can still try to use checks, but they're quoted for a week and past reports have suggested they take way longer than that. You can still use checks, but don't be shocked if you don't process the withdrawal completely for several weeks.
Debit and credit cards are a shot in the dark still at Slots.lv. You can try these methods but there have been past issues with processing hiccups. These are probably methods best left avoided, and at best you can expect a long wait.
Hopefully May's positive feedback leaks into a waterfall of good reports throughout the summer. For now, just use BC if you can and hope for the best.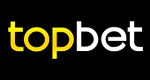 Topbet
April Grade: B- May Grade: D+
A new addition in March – is Topbet, which has proven to be a very solid online sportsbook that doubles as an online casino. Topbet was established in 2011 and has built up a solid presence in the online gambling realm, largely due to a nice interface, reliable payouts and their ability to offer a great casino and a reputable sportsbook.
Topbet has been a mixed bag since we've been monitoring this site, as some users have reported fine payout speeds, but this site has also been downgraded at SBR due to poor payout speeds.
This isn't a shorts list of complaints, so we certainly want to make it clear that there have been a few issues with this site.
The lack of availability of BitCoin in May is cause for alarm, while several complaints include a long wait on $10,000 in winnings and numerous slow payments.
Another complaint is up on Ask Gamblers and hasn't been addressed since March.
You can track the slow progress many TopBet users are complaining about in the SBR forums. The good news is many users claim they did get their money, whether it be waiting for weeks or months, and that we can simply expect a slow process from the site right now.
This still looks like a fine site to play at, but the slowed payout process is quite concerning. It doesn't look like any individual payout method works better than another right now, so you'll have to decide to either avoid playing or embrace the wait when you try to get your cash.
With the payout problems, TopBet takes our biggest hit for May.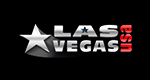 Las Vegas USA
April Grade: C- May Grade: D+
Las Vegas USA is another fantastic online casino, as they're powered by a fantastic platform and welcome U.S. players with a thrilling (and safe) experience. Las Vegas USA also brings huge bonuses to the table for new players and strives to go out of its way to assist users with any issues via customer support. That elite customer service hasn't completely killed some inconsistent payout speeds, but they do their best to resolve any standing issues.
Much like Slots.lv, Las Vegas USA gets positive feedback from their killer games and bonuses, but we see pretty poor reviews for their payout speed and success.
That's never been more evident than in May, when a user left a negative report on Ask Gamblers dealing with $500,000 in unpaid winnings.
The user specifically pointed to trying to get some of that cash ($24,000) via check. Las Vegas USA usually cites check speeds at 1-2 weeks, but this user was going on over two months of waiting.
This sheds more light on our negative findings on check payouts in the past at LVU, so it's really not a shock.
The amount of money being dealt with here could be slowing payments more than usual, but we've never found Las Vegas USA to dish out speedy payments.
While checks remain one of the top options (oddly enough), your best bet continues to be Neteller, although we still can't get any firm timelines from actual users.
It's another month of very few negative complaints about this site, but the big one we saw is a potential doozy. Perhaps LVU jumps on this and expedites the winnings and we can report favorably on Las Vegas USA next month.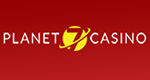 Planet 7
April Grade: D+ May Grade: D+
Planet 7 is the toughest online casino to grasp on this list, simply because they have such an awesome array of slick games, but have had a checkered payout history. While there have been numerous complaints through the years, few users have had problems with the actual games themselves and most complaints end up getting resolved, thanks to a hard-working and dedicated Planet 7 crew.
Planet 7 still has some work to do with staying on top of big payouts, but they've gotten better and continue to be near the top of the list when it comes to gaming atmosphere and versatility.
"Your source for the best Vegas online casino action"
Planet 7 offers some of the best games and bonuses among the online casinos, but their payout speeds remain pretty bad.
We've seen bad comments in the past and another user reported a long wait at Ask Gamblers in May.
User Bluffcity suggested very long waits no matter the withdrawal method, with checks, bank wire and BitCoin taking far too long.
Checks are supposed to go through in about a week, but this recent claim has checks possibly taking several weeks to months to process. That's obviously way too long, while it is understandably discouraging to see BitCoin not expediting the process at all.
Unfortunately there isn't much out there on this site outside of reviews and past feedback about poor payout speeds, so while the games and bonuses at Planet 7 are great, we can't give them a boost from last month's poor grade.
That does it for our look back into May to see how some of the best online gambling sites are doing with their payout speeds. If you have any specific information or experiences with these sites, please feel free to leave comments below so we can best serve our readers for next month's gambling payout report.