Gambling Industry Payout Report For April 2017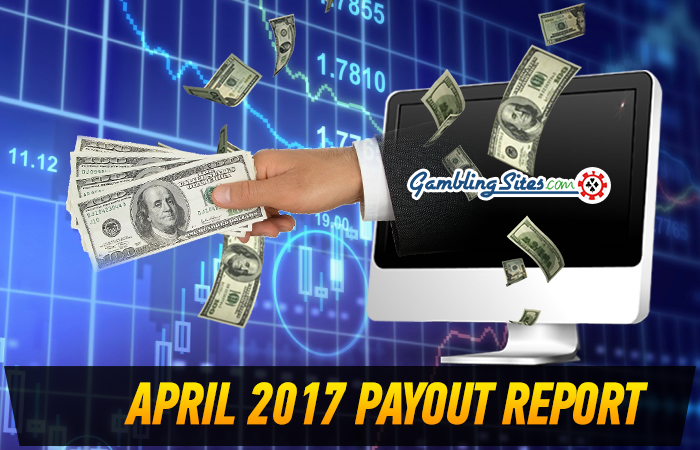 Payout Report Overview
BetOnline A+
Bovada A+
Bookmaker.eu A+
Ignition CasinoA
GT BetsA
Sportsbetting.agA
Topbet B-
Slots.lv C-
Las Vegas USA C-
Planet 7 D+
April brought several new sites to our monthly payout report, as we also dropped RealBet from our breakdown. Our aim continues to keep tabs on the best online gambling sites, while reporting any major issues or red flags when it comes to getting your withdrawals and how long it can take. Speed is huge for customers at the top gambling sites, but so is flat out getting your cash.
The goal remains the same as we look to May, but before we look too far ahead, let's look back at April and see how our listed gambling sites fared when it came to payout speeds and success rate.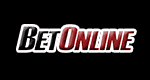 BetOnline
March Grade: A+ April Grade: A+
One of the elite online sportsbooks going today, BetOnline has a ton to offer, both in regards to payment processing and customer experience. The site offers a litany of payment and withdrawal methods and is routinely regarded as one of the most secure gambling sites to use online.
BetOnline, being an extremely popular online sportsbook, naturally allows users to place sports bets ranging from a wide variety, and also offers online casinos and poker games.
"We'll get you your money faster than anyone else"
BetOnline remains in line with the top online gambling site speeds. They're quality across the board and they've lived up to that billing since we started tracking these websites last summer.
That reputation leaked into April and from what we could tell, and we see more evidence of that by two users in a Cards Chat forum thread. They were complaining about BetOnline's customer support, but only had positive things to say about the site and payout speeds.
Speeds continue to be among the best in the industry, with checks coming in the same. Past reports have suggested a five-day window, while checks can often take about a week or longer
BitCoin is the preferred payout method on most sites and that naturally rings true at BO, as well. Users have been reporting speedy payouts via BitCoin throughout the year and that's been no different as we look back at April
There was a complaint this past month at SBR about a failed wire payment, but one user at the forum quickly backed BC, suggesting it's really the only way to withdraw funds online. They're not wrong. The point here isn't that bank wires can't work at BO and other gambling sites, but more variables are in play and can cause hiccups.
If you're lucky, bank wires are still taking 1-2 weeks and that's without any issues like the user at SBR clearly dealt with.
There are always going to be mild hiccups with any money being transferred with methods outside of BitCoin, and each customer can do so at their own risk. Checks and bank wires can still process at BO, but BC is easily the preferred payout method.
Overall, the feedback at BetOnline remains good. Their payout speeds are strong and if you use BC you won't experience any issues. We see no reason to change BetOnline's grade through April.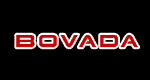 Bovada
March Grade: A+ April Grade: A+
Bovada is one of the more popular online gambling sites to be found on the web, as they offer a wide range of sports betting opportunities and were one of the more trusted poker sites online. Unfortunately Bovada has left the poker scene, which is officially effective at the end of September. They're directing their players to Ignition Casino, a new online gambling website that uses the same platform and is also a trusted company.
While Bovada poker is no more, they still provide fantastic sports betting options and will also still be offering online casino games. They remain one of the most trustworthy online betting sites, but you'll obviously have to get your online poker fix elsewhere going forward.
Bovada is right up there with BetOnline, but is arguably even more impressive when you look at their reliability and popularity, combine with the fact that they're just five years old
This remains one of the top sites online for sports betting and online casino gaming and ever since shedding their online poker room, we've seen a visible uptick in payout speeds and customer service.
Checks have specifically come in as fast as four days after being approved, but usually will take 1-2 weeks. There hasn't been much change from last month, which is good. That makes checks a viable method at the moment. Like always, of course, this is a method where there can be expected delays.
That naturally leads us back to BitCoin, which is forever the most popular withdrawal method because its easy, fast and doesn't deal directly with your bank.
BC speeds remain great at Bovada, with most payouts taking a day or far less. We've seen multiple windows of just a few hours being reported in April, so BitCoin remains very fast and very reliable. One user even suggested their payout was processed in an insane 30 minutes in March.
We did see a complaint a user made at Ask Gamblers about a credit card deposit, but Bovada remained open about it and it looks like an isolated issue. It also has nothing to do with payouts, so we're not concerned.
Overall, there hasn't been much negative to say about Bovada, as the payout speeds remain great and this site as a whole continues to deliver across the board. Much like BetOnline, we're keeping Bovada atop the pack with an A+ grade in April.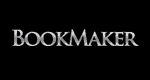 Bookmaker.eu
March Grade: A+ April Grade: A+
If you're looking for a new online sportsbook you can trust, Bookmaker.eu isn't a bad place to start. Without a doubt one of the best sportsbooks around, Bookmaker has made their name with stellar service, an excellent website and speedy payments for over 30 years.
Bookmaker isn't just about longevity or trend-setting, however, as they also offer an eclectic gaming base, allowing their customers to place bets on a variety of sports, as well as dive into online casinos and poker rooms. In addition, Bookmaker continues to offer severe discounts on initial deposits and has one of the best histories you'll find from a gambling site online:
"Where the Line Originates"
A veteran and titan of the industry keeps trucking on with some of the best payout speeds the internet has to offer.
Nothing has changed in the check game, as Bookmaker customers can bank on their proposed 1-2 week window.
We know BitCoin is the top payout method at Bookmaker and recent feedback continues to report super fast speeds. One customer reported a withdrawal for a whopping $5k over at SBR and got their money in just three hours, while the longest wait is usually 24 hours.
P2P withdrawals are also another option and take roughly 2-3 days. They can be faster than checks, but checks still feel a little more reliable.
It's business as usual with Bookmaker, which has adjusted nicely with the times and while the site allows several withdrawal methods, they thrive where everyone else does; with BitCoin.
Much like BetOnline and Bovada, there's no reason to downgrade Bookmaker. The site is great and the payout speeds are fast and reliable. Consider it another A+ for April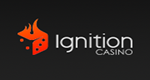 Ignition Casino
March Grade: A April Grade: A
Ignition Casino is a fledgling online gambling site that has so far gotten positive feedback. They have a very similar look and feel to Bovada, who ironically enough gave up their poker room to this very site.
It's obviously early in the game (only been around since 2016), but IC has graded out well to this point due to friendly bonuses, a slew of online casino games and a growing poker room. It's fair for some new players to not trust a site that is adapting on the fly, but so far Ignition Casino looks like a great place to play and has a solid and maturing history with reliable payout speed and success.
IC is in a weird spot because it's still a very young online gambling site, but in just the past year it has developed a solid online casino and poker room.
Despite it's youth, we've seen solid versatility and success with BitCoin, checks and bank wires.
Checks predictably can have some issues, as past users have complained about long waits that can stretch to two weeks. When things are going fast, about a week is usually more accurate.
After a few hiccups in last month's look at Ignition Casino, we saw a pretty clean moth of April.
BitCoin is naturally the leading withdrawal method, as it's popular in the online gambling community and is also good with speed. The rough BC window is about 24 hours, but users report far better times than that. That window is usually 12 hours or less.
It's tough to back IC too hard when they succeed or knock them when they fail, as this is a young site that is still figuring itself out. Impressively enough, it's quickly become one of the easier online gambling sites to trust and has also delivered solid payout speeds
There hasn't been enough to kick IC up a notch going into May, but through April Ignition Casino sticks with a strong A.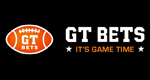 GT Bets
March Grade: A March Grade: A
Another new addition to our monthly gambling payouts report is GT Bets, which has a solid history (in existence since 2011), offers a welcome bonus, stellar promotions and a slew of banking methods to choose from.
GT Bets is first and foremost known for their awesome sportsbook, where they take bets on a plethora of sporting events, while also offering a litany of wager types. In addition, GT Bets has a nice online casino. Short of some unwanted withdrawal fees, GT Bets passes the eye test and is one of the better dual threat online betting sites around.
GT Bets looked good when we took a closer look back in March and by all accounts enjoyed a strong run in April, as well.
From what we've seen, they've been rather reputable and maintain strong communication with their customer base. Their payout speeds have also stayed strong into April, with BitCoin predictably leading the way.
Users can use BC for free and it is understandably the best/fastest payout method. Payout speeds can run all the way up to a week at worst, but usually take 48 hours or far less.
GTBets offers other options, as well, with bank wires taking up to 12 business days. That's on the long end, so depending on the bank it can be cut in half.
Playing it safe with BC is probably the way to go with GT Bets, as there has been some concern with slow payouts with other methods in the past. Luckily we haven't seen much negative feedback in keeping an eye on this site over the last two months and specifically in April everything has gone fairly smoothly.
There was mix-up with GT Bets bonuses in March that kept us from grading this site too highly, but we could move on from that after what looks to be a strong month.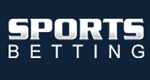 Sportsbetting.ag
March Grade: B+ April Grade: A
It's often annoying to jump around to different online gambling sites to suit your fancy. That's why Sportsbetting.ag is a refreshing gambling site, being one of the rare sites to offer online poker, casino games and sports betting.
You simply do not find that type of gambling versatility everywhere, and Sportsbetting.ag puts it over the top by producing a winning product that is also trusted, having been around since 2003. That long history hasn't always been without a few hiccups, but Sportsbetting.ag has ditched some sketchy problems from the past and is respected as one of the cleaner sites online these days.
Sportsbetting.ag doesn't blow your socks off with their look or flash, but they've built themselves up into an online gambling site that offers everything you could want and is even easy to trust.
One of the best online sportsbooks around kept moving readily along in April, getting some nice comments from faithful users over at SBR.
Sportsbetting.ag continues to hit the mark when it comes to customer service, reliability and payout speeds. The versatility in withdrawals is also helpful, with a litany of options available to customers.
Not surprisingly, despite the many options, BitCoin still rules at Sportsbetting.ag, taking roughly 1-2 days to fully process. That's still on the high end and pretty conservative, as most users report killer speeds (as quick as 3 hours reported last month).
BC is the obvious choice, but users can also safely roll with checks, which can take around two weeks. Checks can be an arduous process and endure several hiccups, but they are arguably the second best option here.
Bank wires haven't really seen much change, as you can expect about a 10-day wait and maybe a little less.
One big catch we saw last month was a sharp difference in payout speeds for poker withdrawals compared to sports betting earnings. Poker payouts are going faster, which is good for poker players. Just keep in mind thing could operate a bit slower with the sports betting side of things.
The good news is this is still one of the best gambling sites you can use and the payouts are overall extremely safe, reliable and usually fast. Sportsbetting.ag continues to impress and with no real issues, we can safely jump up to an A after a strong month of April.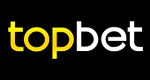 Topbet
March Grade: B April Grade: B-
A new addition in March – is Topbet, which has proven to be a very solid online sportsbook that doubles as an online casino. Topbet was established in 2011 and has built up a solid presence in the online gambling realm, largely due to a nice interface, reliable payouts and their ability to offer a great casino and a reputable sportsbook.
Always seen as a solid online source for betting, Topbet has looked to improve their online presence by adding BitCoin to their withdrawal methods.
That has paid dividends, as users have reported strong payout speeds.
BitCoin gets most of the positive attention, as it generally can pay within 48 hours. Unfortunately, there have not been overly positive results, with many users complaining about delayed or failed payments.
It's certainly not all bad, though, as some users vouched for Topbet's history of making payments despite speed, while one user reported getting a $2,500 check on April 4th after about a month of waiting.
This all tells us two things: we probably can't expect speedy payouts for Topbet right now, but the history is good here and this site does work with their users to get owed money out.
One major issue is Topbet's tendency to correct withdrawals initiated by customers, which halts a payout and changes the payout method. This isn't ideal and will need to stop for Topbet to pick up in the grade department.
There is concern with these slowed payouts, but Topbet remains a solid betting site that has shown solid payout speeds in the past. They have more methods of withdrawal than a lot of other sites, too, so we're not going to knee-jerk here too hard
Expect slower payouts and avoid for now if that's a huge concern, but otherwise we're only downgrading Topbet by a hair after April.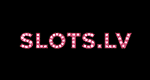 Slots.lv
March Grade: C+ April Grade: C-
Slots.lv is still quite fresh to the online casino realm, having only just started taking bets in 2013. Despite its youth, Slots.lv still has loads to offer, starting with a plethora of card and lot games, as well as killer payouts, bonuses and promotions.
The only real complaints at Slots.lv tend to deal with some games that lag or insane bonuses that feel to be out of reach. The games rarely disappoint and there have been few issues with processing payouts safely and quickly, however.
"Fastest Payouts in North America!"
Nothing has changed with Slots.lv in the past month, but we did get some more negative feedback at Ask Gamblers, with one user loudly slamming the site for not paying them money they won. In Slots.lv's defense, they did chime in on this issue and they at least seem to be trying to address it.
Slots.lv having payout issues isn't anything new, but failing to pay at all hasn't been the issue. Everyone knows the payout speeds aren't good with this site, but continue to play due to the awesome games and huge bonuses.
We can expect delays with just about every payout method at Slots.lv, but the most reliable methods seem to be check and BitCoin.
Checks are supposed to take a week or less, but you can expect to wait several weeks. Many users have had to file complaints and don't get their money for months.
BitCoin has a proposed 24 hour window per the site, but that also is rarely the case. The good news, however, is there is no fee with this payout method.
That isn't the case with other Slots.lv withdrawal methods, as users pay anywhere between $50 and $75 to get money back via debit and credit cards.
Like most sites, BC is without a doubt the best route to go when it comes to getting your cash from Slots.lv, but as we've noted for a year now, no method seems to work flawlessly at this site.
BC is probably your best bet, but you can expect long delays. In most cases you still eventually get your money, but it can take a while. Regardless, there are too many complaints and the slow payments won't cut it with us. We're dropping Slot.lv to a C- for April and crossing our fingers they can start picking it up in May.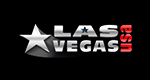 Las Vegas USA
March Grade: C April Grade: C-
Las Vegas USA is another fantastic online casino, as they're powered by a fantastic platform and welcome U.S. players with a thrilling (and safe) experience. Las Vegas USA also brings huge bonuses to the table for new players and strives to go out of its way to assist users with any issues via customer support. That elite customer service hasn't completely killed some inconsistent payout speeds, but they do their best to resolve any standing issues.
Much like Slots.lv, Las Vegas USA gets rave reviews for excellent games, variety and awesome bonuses. Unfortunately, this site has limited payout methods and issues payments very slowly.
There is rarely a lot of feedback online about this site, which could suggest that payout speeds have improved in some areas.
From what we've seen, Neteller is your best bet, but there are no firm timelines we can get behind.
Checks are the most mainstream option, but ironically might be your worst bet.
Unfortunately, no payout options really works well at Las Vegas USA, but the good news is we're not seeing fresh complaints about delayed or failed payouts. Users report time and time again that you will eventually see you cash if you just stay patient.
While you do eventually get your money, the limited payout methods and bad speeds naturally hurt Las Vegas USA in the eyes of our monthly report. Due to that, we're dropping this site down to C- after the month of April.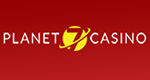 Planet 7
March Grade: C- April Grade: D+
Planet 7 is the toughest online casino to grasp on this list, simply because they have such an awesome array of slick games, but have had a checkered payout history. While there have been numerous complaints through the years, few users have had problems with the actual games themselves and most complaints end up getting resolved, thanks to a hard-working and dedicated Planet 7 crew.
Planet 7 still has some work to do with staying on top of big payouts, but they've gotten better and continue to be near the top of the list when it comes to gaming atmosphere and versatility.
"Your source for the best Vegas online casino action"
Planet 7 offers some of the best games and bonuses among the online casinos, but their payout speeds remain pretty bad.
New feedback from users on Ask Gamblers tell us all we need to know. Translation: Planet 7 takes forever to pay.
We haven't hidden that fact since we began tracking Planet 7's payout speeds last summer; this site pays out extremely slowly but for the most part customers seem to love the games and bonuses and do eventually get their cash.
While there is a slew of complaints, few have specified which payout methods work the best. Overall, it seems they all work about the same, while a limited variety of withdrawal methods contributes to the slow pace.
We don't have much of a choice but to downgrade Planet 7 after a rough April. There was more than negative feedback about slow payments, as the site also got reamed by some stalled payout issues – one of $1,600.
This is still a site that pays out what they owe, but the speed has not been good and an expanded list of payout methods would help a lot. We're dropping Planet 7 to a D+ going into May.
That does it for our look back into March to see how some of the best online gambling sites are doing with their payout speeds. If you have any specific information or experiences with these sites, please feel free to leave comments below so we can best serve our readers for next month's gambling payout report.