Gambling Industry Payout Report for December 2017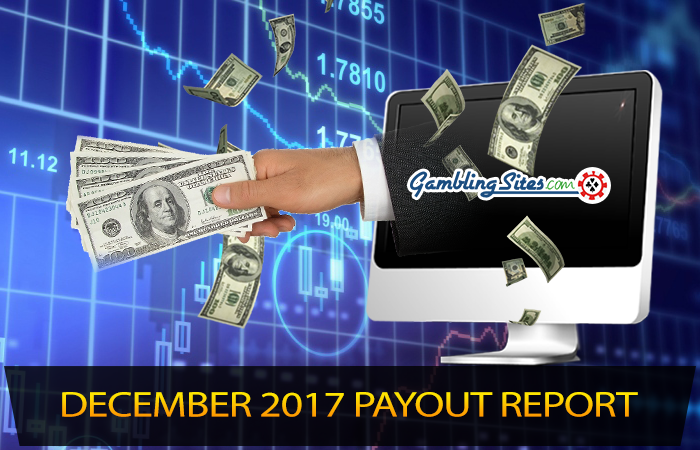 Payout Report Overview
BetOnline A+
Bookmaker.eu A+
Bovada A
Sportsbetting.agA
GT BetsA
Ignition CasinoB+
Topbet C+
Slots.lv C
Las Vegas USA D
Planet 7 D-
December brought gamblers another fine month, as the majority of the well-respected gambling sites held up their end of the bargain. That meant providing value and great service while getting you your cash in a timely manner.
That is always especially ideal during the holidays, as many a gambler looked to withdraw some of their winnings for gifts or to fund holiday celebrations.
That was easier in some spots than others, and our final look back at 2017 will showcase which betting sites made withdrawals a non-issue and which may still have some work to do.
Bovada, BetOnline and Bookmaker.eu remain the cream of the crop, but fresh December reports still shed some light on those sites, among others.
Let's take a look back and see how the top gambling sites fared to close out the 2017 year, while we also collectively look ahead to the new year and all it has to offer: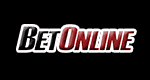 BetOnline
November Grade: A+ December Grade: A+
BetOnline remains one of the best sportsbooks online right now. This continues to be one of the top sports betting sites in terms of early lines and prop bets and BetOnline also has a strong history of fast payouts.
This site is fast, secure and offers a wide range of payout options. In addition to being a user-friendly site, BetOnline also covers all of the bases with sports, casino and poker betting available.
Around since 2004, BetOnline has firmly established itself as one of the go-to betting sites online. Even when payout speeds hit snags, this is still one of the top betting options out there.
"We'll get you your money faster than anyone else"
BitCoin is still the top withdrawal method at BetOnline, with very nice speeds across the industry in December.
Users at SportsBookReview reported stellar speeds, with one user mentioning a $1,000 payout in 24 hours.
The fastest we saw was a $900 payout in just 90 minutes, which is of course staggering. That isn't the norm, but users at BetOnline can expect well under 24 hours when things are clicking.
That's with BTC, however. Checks still aren't nearly as fast and gamblers should anticipate a 4-5 day window before getting their checks in hand. That's been the norm for the past year and BetOnline wrapped up December executing like they always have.
Bank wires are the other main option, but there's almost never fresh feedback on them. They're estimated at 1-2 weeks and they've caused more problems than not in the past.
Stick with BTC in 2018 and you'll be fine with your payouts at BetOnline.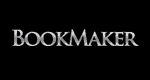 Bookmaker.eu
November Grade: A+ December Grade: A+
Trust is the name of the game when it comes to online betting, and few sportsbooks are quite as reliable as Bookmaker.eu.
Around since 1996, bettors are literally looking at a company that has been completely loyal and eager to improve every step of the way for over 20 years.
Bookmaker has proven over the years that they're among the best at what they do, as they offer a wide variety of betting options, a slew of engaging promotions and some of the quickest payouts in the industry.
History and continued growth combine to set Bookmaker aside from the rest of the pack. If you're looking for an honest and reliable book where you can win and get your money, look no further.
"Where the Line Originates"
Bookmaker took a big step forward with awesome reports in December, which is really saying something for one of the most reliable gambling sites around.
Speed was the name of the game this past month for Bookmaker, as several users came forward with impressive reports.
SBR produced a lot of positive feedback, with users reporting speeds as quick as 30 minutes.
BitCoin is again the top dog here, as there were other reports as fast as 2 hours, with most of the feedback detailing payouts under 10 hours.
These are blazing speeds and naturally make Bookmaker one of the best gambling stops on our monthly breakdown.
There hasn't been a whole lot of feedback for other options (BTC is just that good), but checks are also pretty fast (3-4 days).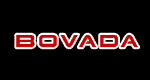 Bovada
November Grade: A+ December Grade: A
Bovada is right up there with BetOnline and in a lot of ways, might be the best online betting site you'll stumble across. This is without a doubt one of the most popular gambling sites on the internet, as they're known for their competitive sports betting lines and intense poker rooms.
Not every site is as versatile when it comes to both betting options and withdrawal options, but Bovada crushes it in both regards.
The site had previously gotten rid of it's poker room, but that is now back. Combined with their excellent customer service, promotions and fast payouts, this remains a top-5 gambling site.
Bovada followed up an up and down November with a few more payout hiccups in the month of December.
There were a lot of BitCoin issues this past month. Users still got their money, but BTC was often processed far beyond the usual 24-48 hour window.
Users at SBR reported varying speeds, but a lot of feedback displayed waits beyond 30+ hours. That really isn't the norm, but it's clear Bovada's BTC payouts slowed down in December, on average.
BitCoin is still the preferred payout method and can have competitive speeds, but December didn't deliver the numbers we're used to seeing at Bovada.
Checks are your next option, but like most sites, you're looking at a wait of a week or longer. That being said, there have been some speedy reports as fast as three days.
That's really not the norm, though, and users can brace for a regular 4-5 day wait before they get their check in hand.
Bovada takes a mild dip after some issues with BTC this past month, but they're still issuing payments at a fine rate and are only slightly behind the industry average.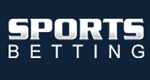 Sportsbetting.ag
November Grade: A December Grade: A
If you're looking for an all-encompassing site that has everything you want as a gambler, Sportsbetting.ag could be for you. Not every site offers both sports wagers and casino games, but Sportsbetting.ag does just that and they also do it all at a very high level.
This site not only keeps your gambling experience all in one safe spot, but they also routinely get pointed out for fantastic customer service, unique prop bets and speedy payouts. It's never easy to say any one site is "the best" at anything, but Sportsbetting.ag is undoubtedly one of the best "do it all" gambling sites you'll find.
Started in 2003, Sportsbetting.ag also has a strong history behind it. Longevity combined with elite versatility continue to make this one of the best destinations for all online gaming.
Forums and payout feedback propped Sportsbetting.ag up in December, as users came out of the woodwork to report some really nice speeds.
SBR had a few users vouch for Sportsbetting.ag this past month, with both backing BitCoin.
BitCoin is the way to go here, as one user reported a huge $6k withdrawal with a wait of 30 hours.
That's not blazing fast, but considering the size, it's pretty competitive against industry BTC speeds.
Another user had a similar withdrawal in just a few hours, which shows both that speeds can vary and that Sportsbetting.ag is pushing out BTC payouts at fine rates.
Users can expect speeds somewhere in the middle on average, but the positive feedback and strong speeds are good to see at a site where users typically stay pretty quiet.
Checks and bank wires are your other options at Sportsbetting.ag, but you rarely catch actual feedback for either. Gamblers can expect a max of 1-2 weeks for either method.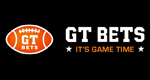 GT Bets
November Grade: A December Grade: A
GTbets is among the handful of sites we've really only been covering for about half a year now, but they've passed the eye test with flying colors to this point. This is another fairly young site that arrived in 2011, but has gotten the job done with solid bonuses, promotions and a nice variety of payment methods.
GTbets is best known as a fantastic sportsbook, but they are another site that is also known for their awesome casino games. This site does take a step back due to lame withdrawal fees, but it's otherwise been one of the better performing gambling sites and also offers some very competitive lines when it comes to sports betting.
GTbets is another gambling site that has impressed in December, with several users reporting strong payout speeds.
SBR had a few step forward last month, with BitCoin leading the way between two users. One user reported a 30-hour wait, while the other got their cash in just 5 hours.
Much like Sportsbetting.ag, the average is somewhere in the middle, but it's great to hear there are some speedy payouts with this site.
This meshes with November's report, which showed as quick as a 4-hour turnaround via BTC and numerous reports under 24 hours, as well.
This all points to BTC being the top withdrawal option at GTbets, but users can continue to shoot for bank wires and credit cards.
Both methods have had their issues, but a 10-12 day wait isn't terrible if you can't/don't want to use BTC.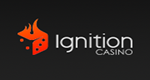 Ignition Casino
November Grade: A- December Grade: B+
We have a few young gambling sites on this list, but Ignition Casino is easily the one that's been around for the smallest amount of time. Don't automatically assume it's a site that isn't impressive or one you can't trust, however, as IC has actually quickly risen to prominence in the industry.
There is no denying this is a young gambling site that needs to prove itself, but thus far the feedback has been mostly positive. IC bares a resemblance to Bovada, while also providing users with everything a casino site should, from online poker tables to slots and more.
Ignition Casino has only been around since 2016, but this site proves itself worthy of your money with each passing month.
Virtually a Bovada clone, Ignition Casino offers a great gaming experience and also delivers similarly solid payout speeds.
That does leave IC open to the same hiccups Bovada can endure at times and that was also the case in December. Speeds were still fairly strong overall, but users did report some mild delays in withdrawals.
BitCoin is forever the best method for payouts here, but even the best payout method in the industry had some issues in December.
Those are probably short-lived, however, and users still got their cash in about two days or even far quicker. Usually a 24-hour window can be expected, while users have reported waiting mere hours consistently prior to December.
Checks are your only other realistic option if you're looking for a wait. Users can expect a one-week delay, more often than not.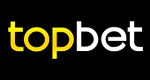 Topbet
November Grade: B December Grade: C+
Topbet has been accused of some sketchiness in the past, but all we can speak for is the site we've been tracking over the last several months. From what we can tell, Topbet has built itself up into a strong sportsbook since it's arrival in 2011.
The unique prop bets probably separate TB from the rest of the pack, but this site also doubles as an online casino. The versatility is only propped up by the site's awesome promotions and ability to issue payouts in a timely manner.
Topbet checks off all of the boxes for us and projects as one of the better overall gambling sites on this list.
eu is another fantastic online gambling site that has had to battle back against some negativity. Fortunately, this is one of the more versatile betting platforms available and there have also been some positive reports trickling in.
The good news is that users are slowly getting their money. The bad news is Topbet knows they're not doing a great job of pushing out payments due to processing issues.
This makes TB a dicey spot for die-hard bettors right now, but it's hard to completely ignore their wide range of elite sports wagers.
Reports in forums keep saying Topbet.eu is slowly issuing payouts, but it's more about "next in line" than using the "correct" method.
Overall, this is still a great book and they're working hard to get users their money. If you can accept a longer wait than usual, this is still a place you can safely play at.
That being said, the payout issues continue, so we're dropping TB a half letter grade for the month of December.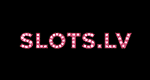 Slots.lv
November Grade: C+ December Grade: C
Slots.lv focuses on killer promotions, huge bonuses and entertaining games to reel gamblers in and keep them hooked.
There's nothing gimmicky here, either, as Slots.lv simply is amazing at what they do and have a lot to offer for those looking for high upside card games and slots.
The lone negative we've run into frequently with Slots.lv is poor payout speeds and a lack of positive feedback about payout options. The site has to improve in that area, but there's otherwise nothing bad to say about an engaging site that caters to its faithful users.
"Fastest Payouts in North America!"
December didn't produce much new feedback for Slots.lv, especially not of the positive variety.
This remains a great place to play slots and table games online, but payout speeds are abysmal.
There have been a litany of complaints involving Slots.lv and that probably won't change, as they have extremely slow processing and no specific payout method works above all others.
The good news is from what we've seen, users DO eventually get their money and this site offers an elite gaming product.
BitCoin is also available, so while there is a long wait involved, you'll probably get your money in the end.
That isn't ever good enough for us, so Slots.lv drops a half letter grade after another month of failing to pick up their payout speeds.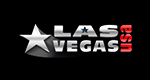 Las Vegas USA
November Grade: D December Grade: D
Las Vegas USA comes to users in the same vein as Slots.lv, in that it's a fantastic site in terms of bonuses, promotions and games. Unfortunately, this has never been a site known for issuing speedy payouts, which serves as it's lone blemish.
We've detailed Las Vegas USA's history of poor payout speeds, but still stand by the overall product. Las Vegas USA still engages on a fantastic platform, while offering loads of betting upside.
Users should brace for inconsistent payout speeds and limited withdrawal methods, but the gaming experience is tough to match.
The story is similar at Las Vegas USA. The positive reports in regards to gaming experience, bonuses and winnings go on and on, but pretty much every user we've come across complains about the painfully long payout speeds.
There are glowing reviews for LVU, but the payout wait is obscene. Users still tend to get their cash, but the best you can hope for is roughly a 1-2 week turnaround.
The gaming and interface could be worth it, depending on the player, but keep in mind you won't get speedy withdrawals here.
The other bummer is no clear withdrawal method stands out. LVU has limited options and none are especially effective.
You can try checks and credit/debit, but Neteller might be your best bet at the moment.
Completely avoiding LVU isn't really the answer, as this is a really good product. Just post your withdrawals and forget about them until they get processed.
While we're aware of the stellar product and slow speeds, Las Vegas USA can't last on its good looks forever. We're dropping the site down back to a D grade for December.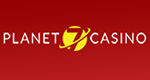 Planet 7
November Grade: D- December Grade: D-
Planet 7 is another online casino that looks amazing on paper, but certainly still has its flaws. Much like the previous two casino sites, Planet 7 delivers a top-notch product when it comes to bonuses, promotions, games and payouts.
The speed and success of those payouts are what runs into some hiccups. Over time, that's given Planet 7 a bad name, but through it all, we've seen their strong customer service and a desire to turn things around.
Users should brace for slow payouts, but the actual gaming experience is up there with the best in the gambling industry.
"Your source for the best Vegas online casino action"
Planet 7 is even worse than Slots.lv and LVU when it comes to payout speed and success. This site has a slew of negative reports and pending payouts and is tough to back these days.
While the payout options/speeds are bad, this is still a great site in terms of the overall product it has to offer.
Patience is key here, as many users have provided glowing reviews about the Planet 7 product in the past, but nobody vouches for their speeds.
December brought a couple more complaints, which again produced that classic mixed bag; Planet 7 kills it with bonuses and games, but doesn't really deliver in the payout department.
Users have still reported getting their cash eventually, but you're looking at 1-2 months or longer, depending on how much money you're trying to withdraw.
No exact method works better than the other, either, so it's a total waiting game.
Obviously, it's tough to support Planet 7 in any regard if users aren't constantly getting their money, but we continue to list them for two reasons; most people we've stumbled upon do eventually get their money and the gaming experience remains fantastic.
That still doesn't up Planet 7's letter grade for December, of course. That will require some positive feedback on payouts, as well as concrete winner in the withdrawal department.
Overall, the top dogs stand tall on our monthly gambling payout report. The sites with the best speeds and overall product are easy to see.