Gambling Industry Payout Report For December 2016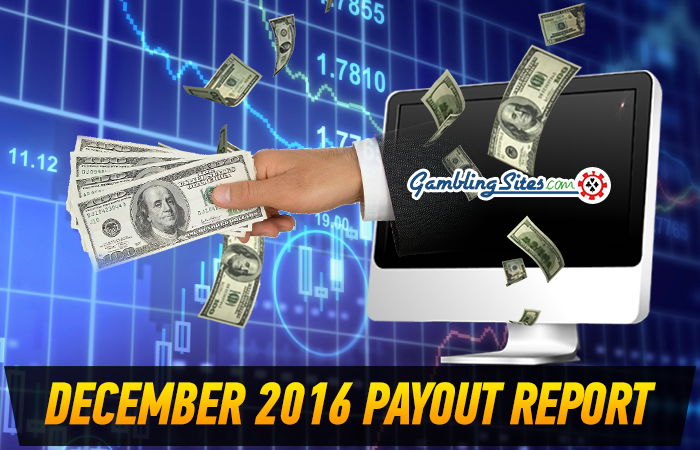 Payout Report Overview
BetOnline A+
Bovada A+
Bookmaker.eu A+
Slots.lv B+
Planet 7 C
Las Vegas USA C
RealBet C
With the month of December in the bag, we're all looking ahead to a fantastic January and a New Year. It will only be that much more enjoyable if we can profit with our online poker and betting, too, which makes our monthly gambling industry payout report as important as ever.
There is nothing quite as sweet as winning big on an online gambling site, and then cashing out just in time for Christmas. Our hope is that's precisely what you do this month, but if you're playing on some of the top betting sites we focus on each month, you'll probably want to know with withdrawal methods work best, and more importantly, which are the fastest.
That's why we continue our look at some of the best online gambling sites out there, and how they fair when it comes to getting you your winnings. Every online gambling site we monitor gets a grade, while we also provide as much information and updates as we can that hopefully give you an idea of any site issues, or what is specifically working best with each site.
Into those grades goes site payout speed, success rate and any other ongoing issues or positive/negative reports.
The gambling sites we list tend to have a great history of putting forth a top notch product and offering a wide array of gaming and payout options. They've also usually all done well to complete any past complaints and also are among the best payouts in the world.
Let's see which sites grade out the best for the month of December: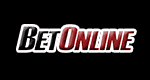 BetOnline
November Grade: A+ December Grade: A+
One of the elite sportsbooks going today, BetOnline has a ton to offer, both in regards to payment processing and customer experience. The site offers a litany of payment and withdrawal methods and is routinely regarded as one of the most secure gambling sites to use online.
BetOnline, being an extremely popular online sportsbook, naturally allows users to place sports bets ranging from a wide variety, and also offers online casinos and poker games.
"We'll get you your money faster than anyone else"
BetOnline has been amazing for most of 2016, and there really aren't many complaints to report. There was a post in December at AskGamblers complaining about bonuses, but the payout speeds have not been an issue.
BitCoin – as is the case at most online betting sites – remains the top payout method. It's typically the fastest withdrawal method on most sites, but that's specifically the case at BetOnline. Users reports a 48-hour window and it can go even faster.

Cash transfers have taken second place for payout methods at BetOnline. They still take around five days.

Checks seem to remain a popular option, but as you'd imagine, they can be a little more erratic. Mailed checks can still take several weeks, while express checks are the best checks to use (about a week). It's worth noting that there isn't much feedback on checks, however, as most users use BitCoin or the speeds are so good that users have no reason to report on them.
There were some complaints about BetOnline concerning the use of credit cards stemming from October, but that's not the preferred payout method and we aren't finding anything else overly negative for the site over the past month.
It might be boring, but there just isn't anything major/new to report on BetOnline from December. They still offer fast, successful payouts and if you're in doubt, roll with BitCoin if you can. Because of that, they rank at the top of our December gambling payout report and likely will stick there to kick off the new year.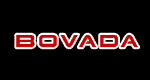 Bovada
November Grade: A+ December Grade: A+
Bovada is one of the more popular online gambling sites to be found on the web, as they offer a wide range of sports betting opportunities and were one of the more trusted poker sites online. Unfortunately Bovada has left the poker scene, which is officially effective at the end of September. They're directing their players to Ignition Casino, a new online gambling website that uses the same platform and is also a trusted company.
While Bovada poker is no more, they still provide fantastic sports betting options and will also still be offering online casino games. They remain one of the most trustworthy online betting sites, but you'll obviously have to get your online poker fix elsewhere going forward.
Bovada continues it's run as one of the most reliable online betting sites through December. Aside from ditching their poker room back in August, Bovada has been amazing in all regards over the last several months and overall has enjoyed a stellar 2016.
Bitcoin remains the preferred payout method, as it has been reporting extremely fast times. BitCoin payout speeds at Bovada have been reported in under a day, although the expected wait is about 24 hours.
You can still withdraw your cash via checks (roughly 9 day wait), but BitCoin is still the top method in the online gaming community by far.
There have been a few hiccups over the past few months at AskGamblers, but all seem to have been resolved rather quickly. Bovada's customer service, response time and ability to quickly resolve issues continues to impress, on top of their fast payouts.
Much like BetOnline, the feedback on Bovada is mostly quiet because people are getting their cash and it's going through without a hitch for the most part. Because of that, Bovada remains one of the more trustworthy online sportsbooks and ranks highly on out December payout report list.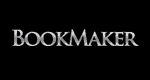 Bookmaker.eu
November Grade: A+ December Grade: A+
If you're looking for a new online sportsbook you can trust, Bookmaker.eu isn't a bad place to start. Without a doubt one of the best sportsbooks around, Bookmaker has made their name with stellar service, an excellent website and speedy payments for over 30 years.
Bookmaker isn't just about longevity or trend-setting, however, as they also offer an eclectic gaming base, allowing their customers to place bets on a variety of sports, as well as dive into online casinos and poker rooms. In addition, Bookmaker continues to offer severe discounts on initial deposits and has one of the best histories you'll find from a gambling site online:
"Where the Line Originates"
We've been saying it throughout 2016, but Bookmaker isn't just reliable because it's been around for over 30 years. They're reliable because they get you your money and they do it about as fast as any betting site.
BitCoin is a big reason why, as it's really helped Bookmaker's payout speeds with some users coming forth with payment within hours. A 24-hour to 48-hour window can be expected, but Bookmaker is processing payments quickly and BC is the method of choice.
Payout speed and success hasn't been a problem for Bookmaker – so much so that there really isn't any negative feedback to find. Most Bookmaker users withdraw their cash with BitCoin and we've been seeing positive results (several users report getting their cash within hours).
The only real negative is the perception that Bookmaker's BetPoints Program could be undergoing a change for the worse. It's unclear what that means, but it could be a concern for current users – especially if you've racked up a high number of bet points.
Overall, Bookmaker made it cleanly through 2016 without any outstanding complaints or word of slowed payouts. It's been a banner year for Bookmaker and barring any major changes to their reward program, that should continue into 2017.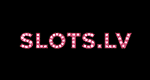 Slots.lv
November Grade: A December Grade: B+
Slots.lv is still quite fresh to the online casino realm, having only just started taking bets in 2013. Despite its youth, Slots.lv still has loads to offer, starting with a plethora of card and lot games, as well as killer payouts, bonuses and promotions.
The only real complaints at Slots.lv tend to deal with some games that lag or insane bonuses that feel to be out of reach. The games rarely disappoint and there have been few issues with processing payouts safely and quickly, however.
"Fastest Payouts in North America!"
There hasn't been much feedback for Slots.lv December payouts. Going off of what we saw in November, BitCoin has easily risen to the top at this site and checks have historically been the most problematic withdrawal method.
Slots.lv is certainly in a better spot now than they were during the summer, when there were a litany of negative reports about failure to pay issues or slow payments. Most of those have been resolved, however.
The two most recent posts are nothing but positive. Again, BitCoin is the top payout method on this site right now and it's really not close. A 72-hour turnaround will suffice for a betting site that has issues with payout speeds in 2016.
You can still try checks, bank wire, rapid transfer or credit card at Slots.lv, which showcases their wide array of payout methods. However, in looking back at Slots.lv emails featured on AskGamblers.com, a recurring issue for the site has been heavy withdrawal requests.
Some users have soured on the Slots.lv bonuses lately, and when you add some lingering complaints, we have to drop the grade a bit for December. Slots.lv still offers awesome games and should be even better in 2017, but we'll downgrade their payout efforts slightly for the past month.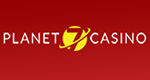 Planet 7
November Grade: B December Grade: C
Planet 7 is the toughest online casino to grasp on this list, simply because they have such an awesome array of slick games, but have had a checkered payout history. While there have been numerous complaints through the years, few users have had problems with the actual games themselves and most complaints end up getting resolved, thanks to a hard-working and dedicated Planet 7 crew.
Plant 7 still has some work to do with staying on top of big payouts, but they've gotten better and continue to be near the top of the list when it comes to gaming atmosphere and versatility.
"Your source for the best Vegas online casino action"
The poor payout speeds haven't changed, but luckily for Planet 7, that hasn't turned away players. More feedback emerged on AskGamblers in December that players note the pay delays, but love the games and bonuses as Planet 7. There have even been some complaints about customer service (deemed "rude" by one user).
One major issue that lies specifically with U.S. players is the limited payout methods: check, bank wire and cash transfer (all of which are supposed to take roughly 7 business days). Checks garnered a specific complaint this past month.
There isn't much more helpful information: if you play at Planet 7 you'll have fun and get your cash, but it might take a long time.
That makes promoting Planet 7 simple. If you want to play awesome games, benefit from huge bonuses and win big, this is still a great betting site. However, if you insist on speedy payouts, this most certainly isn't the place to play.
We like that Planet 7 isn't getting many added complaints about failure to pay, but the feedback remains very negative on their speeds. Processing has been bad for them, while they also could benefit from adding more payout methods. For now, we'll drop them slightly.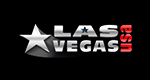 Las Vegas USA
November Grade: C+ December Grade: C
Las Vegas USA is another fantastic online casino, as they're powered by a fantastic platform and welcome U.S. players with a thrilling (and safe) experience. Las Vegas USA also brings huge bonuses to the table for new players and strives to go out of its way to assist users with any issues via customer support. That elite customer service hasn't completely killed some inconsistent payout speeds, but they do their best to resolve any standing issues.
Las Vegas USA is the classic catch-22 online casino, it seems, as users love the games, bonuses and winnings, but the site still struggles with payout speeds.
The good news is LVU got December started off right, as it finally closed a complaint with a user over at AskGamblers.com.
Processing issues were said to be the issue with that complaint, but the user waited over a full month to get his winnings. Not ideal. There are also three other still live complaints on the site that have yet to be resolved.
We noted last month that a November complaint on AskGamblers.com detailed how brutal the waiting game can be, too. The message is loud and clear. Las Vegas USA is awesome, but their payout speeds certainly are not.
From what we've seen, it may be best to avoid bank transfers, altogether. They haven't worked well and anything users can do to simplify the processing for a site that clearly struggled with it, it's for the best.
The top methods right now figure to be E-wallets and checks, but you're still going to get delays. If users stay diligent, they should get their money.
The good news is complaints didn't rise in December. We never like to see unresolved issues stemming from November or past months, but a lack of fresh issues can be taken as a good sign. For what it's worth, users at Las Vegas USA have extremely positive feedback for the games and bonuses and seem to embrace the slow payouts.
If you can handle not getting your money for a while, then Las Vegas USA could still work for you. Regardless, we can't boost the December payout grade given everything we've seen. In fact, we're dropping Las Vegas USA slightly since we've seen too many lingering issues that have yet to be taken care of.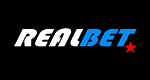 RealBet
November Grade: C+ December Grade: C
RealBet is still quite young, having gone live only in 2015, but has quickly garnered praise and trust in the online gambling community. RealBet brings supreme versatility to the table, offering online sports betting, a casino and unique mobile capabilities.
Real Bet also raises the bar with one of the freshest interfaces on the web, along with quality gaming and some of the best customer support you will find. Their best asset, of course, may be their outstanding payout results, as they've consistently produced some of the fastest payments. They do have some payout options that sap users with extra fees, but they do provide one free payout per month and typically receive fantastic feedback.
Change the record, as RealBet's issues with delayed payouts bled into December. We still like just about everything else about this site, but that doesn't negate the constant negative feedback about slow payouts or payouts that have yet to be paid.
We saw the issues pop up again for RealBet at AskGamblers.com, when a user complained about not receiving $2,000 in winnings. That was just days ago, but still makes for a negative impact in the month of December. We'll track this complaint and see how RealBet adapts into the new year.
RealBet is still young, so it makes sense that they've been having some issues with payout speeds. To the best of our knowledge, although their payouts have been slow, they do end up getting their customers their cash.
Processors and a limited array of payout methods has been the main issue for RealBet, who will hopefully soon have their slow payout speeds figured out. In contact with the site in the past, they did admit to not having a wide selection of payout methods and that this is something the site plans to address.
The 7-10 day window the site offers on most withdrawals obviously isn't being met, as the site itself has suggested Check by Courier (15-20 days) right now is the preferred method for withdrawal.
RealBet needs more payout variety and their speeds need major work. We're dropping them slightly for December. Here's to hoping they add BitCoin and/or some extra payout methods in the near future.
Hopefully our monthly recap finds you enjoying speedy and successful payouts. Either way, feel free to email us at casinopayouts@gmail.com to let us know which sites you like the best and any issues or successes you've had with payouts. We always want to try to deliver the best information, so touch base with us if you ever encounter a payout method that works especially well with any of the betting sites we
grade.