Hide Bonus Offers
| | | | | |
| --- | --- | --- | --- | --- |
| #1 | Bovada Sports | 50% Up To $250 | Visit Site | Bovada Sports |
| #2 | BetUS | 125% Up To $2,500 | Visit Site | BetUS |
| #3 | MyBookie | 100% Up To $1,000 | Visit Site | MyBookie |
| #4 | Everygame | 100% Up To $500 | Visit Site | Everygame |
| #5 | BetOnline Sports | 60% Up To $1,000 | Visit Site | BetOnline Sports |
Gambling Industry News Digest for June 15 – June 21, 2019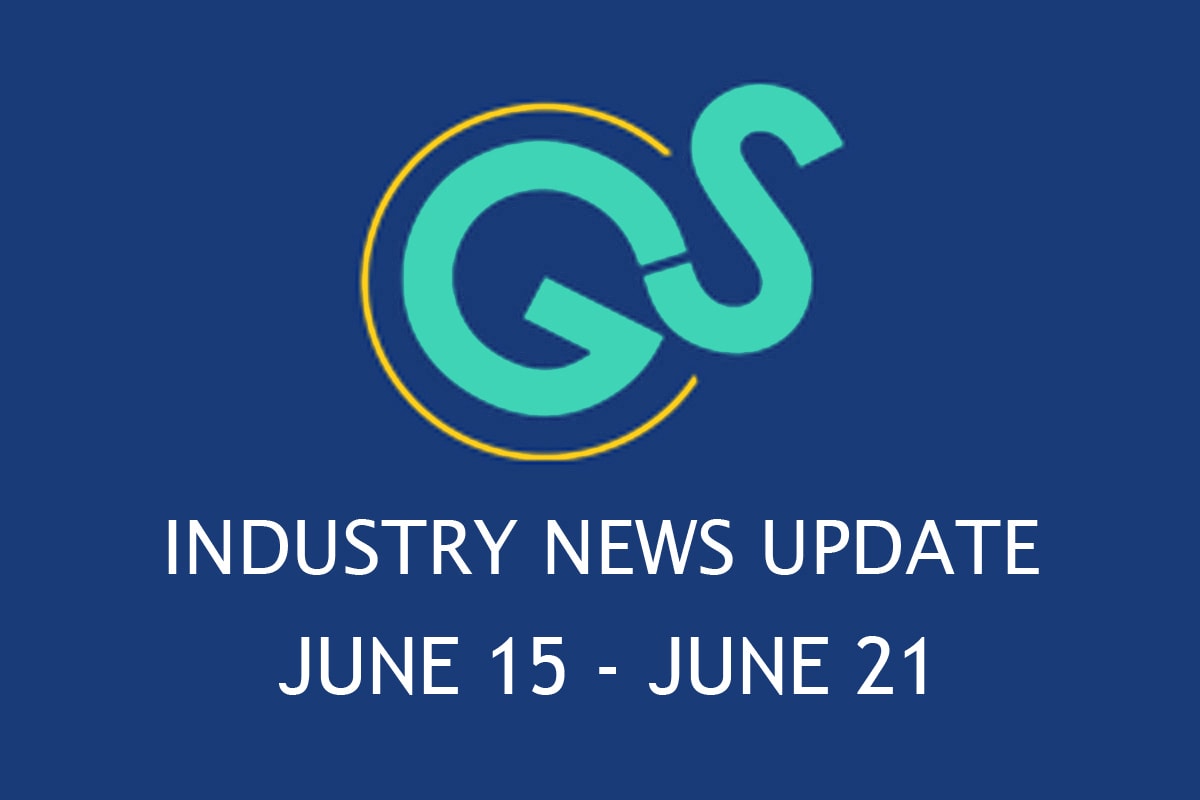 Slip on your globe-trottin' sneakers, because this week takes us to far-flung corners of the gambling universe, including Maine, where "wicked smaht" legislators have placed an interesting sports wagering bill on the governor's desk.
Then, we're off to Sweden, where private gambling operators insist that when it comes to social responsibility, sauce is sauce—for goose and gander alike.
Next, we have a brief lay-over in Quezon City, where the mayor is prepping for a battle with goliath of Filipino gambling, PAGCOR.
Our only extended stop this week is in the UK, where four gambling giants get their (assumedly equally large) hands slapped for a lack of social responsibility, five online gaming companies agree to a ten-fold increase to their voluntary contributions to a fund for research, education, and treatment of gambling addiction, and two guys win millions from the National Lottery—or did they?
Let's get started!
Maine Jockeys to Become Latest State to Legalize Sports Wagering
If Governor Janet Mills has a pen, and uses it, Maine will become the 15th state in the U.S. to legalize sports wagering.
The bill sitting on her desk, L.D. 553, passed the state house without debate and was handily passed in the State Senate, 19-15. And with the governor's signature, the bill will permit the state's two land-based casinos, Bangor's Hollywood Casino and the Oxford Casino, to apply for sportsbook licenses. The state would also permit licenses for their one racetrack (Scarborough Downs), four off-track betting parlors, and the four tribal communities in Maine.
For those of us not majoring in math, that's 11 potential sources of new tax revenue for Maine. And that's just the brick-and-mortar operations.
Online sports wagering would also be permitted, with several interesting twists. One is that online sports betting operations would not be required to partner with a land-based casino or other brick-and-mortar gambling establishments in order to acquire a license.
The bill's sponsor, State Senator Louis Luchini, explained.
"To me it's a strange way to write a law that would require a new business to come into Maine only if they tether their license to an existing business. We don't require Amazon to tether to existing grocery stores, and we don't require Airbnb to tether to hotels."
Another twist is that online sports wagering operations will pay a higher tax rate than land-based sports books, possibly a sop to the state's potential land-based sportsbooks.
The law (if it is either signed by Governor Mills or she merely declines to veto it) would tax land-based sportsbooks at 10% of gross revenue, while online sportsbooks would be taxed at a rate of 16% of gross revenue.
Additionally, while land-based sportsbook licenses would run $2000 (with annual renewals), online sports betting operations would be required to pay $20,000 for the initial license as well as for annual renewals. The Gambling Control Unit within the Maine Department of Public Safety is charged with the regulation and enforcement of the new sports betting law.
According to reports, State Representative Scott Strom (and member of the House Committee that first considered the bill) explained, "We did want to help out the brick and mortar establishments that are here in Maine and have employees in the state."
Strom also noted that it was possible that sports wagering could be up and running in time for this year's football season.
Overall, legislators expect sports betting in Maine to add more than $5 million a year to the state's general fund.
Online Gambling Operations Warned Over Ads in Mobile Gaming App
Even a blind pig finds a truffle every now and then. And that's mostly because pigs use their noses to find truffles! Sheesh, am I singlehandedly keeping Google afloat?
The U.K.'s Advertising Standards Authority (ASA) has scolded four online gambling operations for ads of theirs that appeared on the mobile gaming app Looney Tunes: World of Mayhem.
The game features turn-based RPG gaming that stars popular characters from the Warner Brothers cartoon universe such as Bugs Bunny, Marvin the Martian, Daffy Duck, and Elmer Fudd. During the game, players can earn gems or character improvements by completing various tasks, such as viewing advertisements. You see where this is going, right?
The firms shamed by the ASA include William Hill, Flutter Entertainment (the entity formed when Paddy Power and Betfair merged in 2016), LottoGo EuroMillions, and Dunder.
The ASA says Google Play Store gives Looney Tunes: World of Mayhem a rating of PEGI 7, indicating that the game is suitable for players aged seven and above. A spokesman for the ASA noted this.
"Given the use of cartoon characters, cartoonish violence, and the relatively simple nature of the game, we considered it was likely to appeal to many under-18s."
So, how did gambling ads wind up in a kids' game? There appears to be plenty of blame for everyone involved.
William Hill blamed the game's publisher, Scopely, Inc., which had flagged the game as "mature-gambling" (since corrected), therefore indicating that gambling ads were acceptable in the app. Still, William Hill itself acknowledged that it was ultimately responsible for the errant ad placement.
For its own part, Scopely said that it did not target its games to children, and that in any case, people under the age of 16 are not permitted to play the game in the EU.
Be that as it may, most of the gambling operations also pointed accusatory fingers at Tapjoy, the mobile engagement aggregator with whom they contracted to place their gambling ads.
All four gambling operations have either blacklisted Tapjoy or canceled contracts with Tapjoy.
Opponents Call Increased Funding of Gambling Addiction Treatment "a Bribe"
Five of the UK's largest gambling operators have agreed to increase their voluntary funding of gambling addiction treatment.
William Hill, Bet365, GVC (owner of Ladbrokes), Flutter Entertainment (owner of the Paddy Power brand), and Sky Bet have all agreed to increase their funding from 0.1% to 1.0% (or ten times the existing rate) of their annual UK revenue.
The critics' reactions? Let's hear from Scottish National party MP, Ronnie Cowan, who said, "It's a bribe to appease campaigners and the UK government against introducing a statutory levy for education, research, treatment, and support."
Cowan—who is either opposed to gambling in any form or simply prefers all activity be under the control of people like Cowan (pick all that apply)—wants the funding increased, but at a rate set by government mandate rather than voluntary industry agreement.
"The problem of gambling-related harm is here and now, and we need a continuity of supply – staffing, budgets, and treatment to be guaranteed and this can only happen with a statutory levy."
Chairman of the UK's Gambling Commission, Bill Moyes, said earlier this year that a mandatory levy would be necessary in order to generate adequate funding of research, education, and treatment of gambling addiction.
In a speech marking the launch of the "National Strategy to Reduce Gambling Harms" in May, Moyes declared, "We cannot continue to have an approach where GambleAware or other commissioning bodies have to rely upon uncertain and unpredictable voluntary funding streams."
He also said this.
"I want to be very clear about the view the Commission takes. The current levels of funding come nowhere near to addressing the real needs."
Mexico Gets Its Own Betting Site
Mexico's Ministry of the Interior has decided to permit Ganador Azteca, a Mexico City-based firm partnered with Bet365, to operate an online casino.
The site, a spin-off of Mexican entertainment conglomerate TV Azteca, is operated and administered by Bet365.
Initially, in September 2018, TV Azteca was granted a 25-year license to build and operate a land-based casino in Veracruz. That license also gave the company the option to operate one online casino.
Two months later, however, that deal was amended to allow the company to "operate individually or with one or more operators, to collect bets through various domains or various internet sites."
A few weeks later, "Bet365.mx" was added to the deal as the domain by which TV Azteca would serve its Mexican constituents.
It remains unclear how profitable it will turn out to be for the new online gambling operations. Recent studies indicate only about half of all Mexicans that have access to the internet also have valid bank cards, which may account for the fewer than 1% of adult Mexicans who currently gamble online.
Swedish Gambling Operations Want State-Run Monopoly Punished
The Swedish Trade Association for Online Gambling has filed a complaint with Sweden's Consumer Ombudsman in which it called for Svenska Spel and the TV4 network of violating the country's new Gambling Act. Prior to the passage of the act (which went into force January 1 of this year), Svenska Spel held the monopoly on Swedish online gambling.
The trade association is known in Sweden as Branschföreningen för Onlinespel (BOS).
The BOS complaint targets Svenska Spel, which has a regular segment on a popular morning show on TV4 wherein guests are invited to participate in Svenska Spel's instant-win lottery.
During the segment, the participants are interviewed, usually to ask them what they might do if they were to win. Where the show errs, according to the BOS complaint, is that the segment never mentions responsible gambling or the fact that the gambling age is 18.
The BOS also notes in its complaint that TV4's program interviews the winners but does not feature the losers. Additionally, Svenska Spel's logo and various lottery products are featured quite prominently during the segment, rendering the segments "clearly promotional" in nature.
Gustaf Hoffstedt, the general secretary for BOS, told reporters that what made the violations all the more outrageous is that Svenska Spel is owned by the state. He warned that, unless Svenska Spel and TV4 were punished, private gambling operators might feel encouraged to act in the same manner and "hide their advertising in editorial collaboration" with entertainment companies.
Swedish furor over gambling advertising is almost as old as the Gambling Act. Within four months of the act's becoming the law of the land, Swedish Minister for Public Administration Ardalan Shekarabi was calling for the formation of a commission to determine the necessity of imposing "a total or partial ban on gambling advertising."
And most recently, during a visit to Rome, Shekarabi tweeted out praise for Italy's total ban on gambling advertising, noting that Italy's ban gave him energy to go home and "limit game advertising in Sweden."
Italien har förbjudit all spelreklam. Trots kritik har de stått på sig och genomför nu ett totalförbud. Har fått en intressant inblick i deras arbete och tar med mig energi hem för arbetet att begränsa spelreklamen i Sverige. pic.twitter.com/QPdUTx3dYn

— Ardalan Shekarabi (@shekarabi) 18 June 2019
Third Man Comes Forward in Lottery Fiasco
Two men who won a £4 million ($5 million USD) scratch-card jackpot with a lottery ticket they allegedly purchased with a stolen bank debit card have some competition for the prize they have yet to see—the man from whom they are alleged to have stolen the debit card.
The two men, Mark Goodram and Jon-Ross Watson, are suing Camelot, the operator of the National Lottery, because it refuses to pay the winnings because—according to reports—it suspects the pair of purchasing the lottery ticket with "funds obtained without the owner's consent."
Yes, it's quite likely the two men used a stolen debit card (the British press is certainly convinced), but the evidence of the "crime" thus far is circumstantial. Both men have convictions—Goodram did time for burglarizing a garage, while Watson was once jailed for bank card fraud. Neither appears to have a job.
And they both admit that the debit card used to purchase the lottery ticket belonged to someone else.
While the British press does its level best to convict the pair, Camelot declined to comment on the situation, issuing a general statement.
"Security procedures form a key part of the process of validating a winning ticket to ensure we maintain the integrity of The National Lottery. Should there be any doubt surrounding the validity of a claim, we would undertake a thorough investigation to ensure we pay out the rightful ticketholder."
Enter the third man. Reports claim that an unidentified man has come forward declaring that the card used to purchase the lottery ticket was his, and that he, in fact, deserves the £4 million.
Goodram and Watson originally told investigators that a man named "John" had loaned them his debit card to use (in some accounts, as recompense for the pair paying his brothel tab).
The man who is now claiming to be the owner of the debit card in contention denies that story and claims he never gave them permission to use his card.
Watson and Goodram have reportedly indicated that they would be amenable to sharing the lottery winnings with the mystery man.
Quezon City Mayor in Fight With PAGCOR
The recently elected mayor of Quezon City is preparing to do battle with the Philippines Amusement and Gaming Corporation (PAGCOR)—the country's gambling regulator—over the city's new ordinance charging locals "entrance fees" to patronize local casinos.
Although Joy Belmonte's term as Quezon City mayor does not begin until June 30, 2019, that hasn't stopped the mayor-elect from working behind the scenes for local self-determinism in the realm of gambling. Prior to her election to the position of mayor, Belmonte served as vice-mayor.
Quezon City officials announced this month that the city will begin collecting a $29 casino entrance fee (PHP 1,500) for locals wishing to gamble there. The city is also implementing smaller fees for participating in local e-game and e-bingo parlors.
The purpose of the ordinance, according to a Quezon City press release, is "[t]o further strengthen the campaign for the prevention of gambling problems, the Quezon City Gambling Regulatory Ordinance requires… residents who want to play in gambling establishments within the city to pay PHP 1,500 for casinos, PHP 500 for eGames, PHP 100 for eBingos for every consecutive period of 24 hours, and PHP 30,000 fee if the gambling establishment offers an annual membership."
But PAGCOR begs to differ. As the nation's only authorized regulator of gambling, PAGCOR has long maintained that local governments have no say in the administration of gambling and gaming fees. Statements the organization has made in the past claim it is hypocrisy for local governments that license a multitude of e-game and e-bingo parlors (such as Quezon City has done) to suddenly begin charging locals for the privileges of patronizing them.
PAGCOR officials have indicated that if Belmont proceeds with the local entrance fees, PAGCOR will sue Quezon City.
Mayor-Elect Belmonte shrugged off the threat of potential lawsuits. Supporting her belief that local governments have the right to regulate activities of its constituents, Belmonte said this.,
"I believe [local government rights] includes regulating gambling because I believe it is a vice, and I believe it is something that can affect the welfare of our constituents."