Gambling Industry News Digest for April 13 – April 19, 2019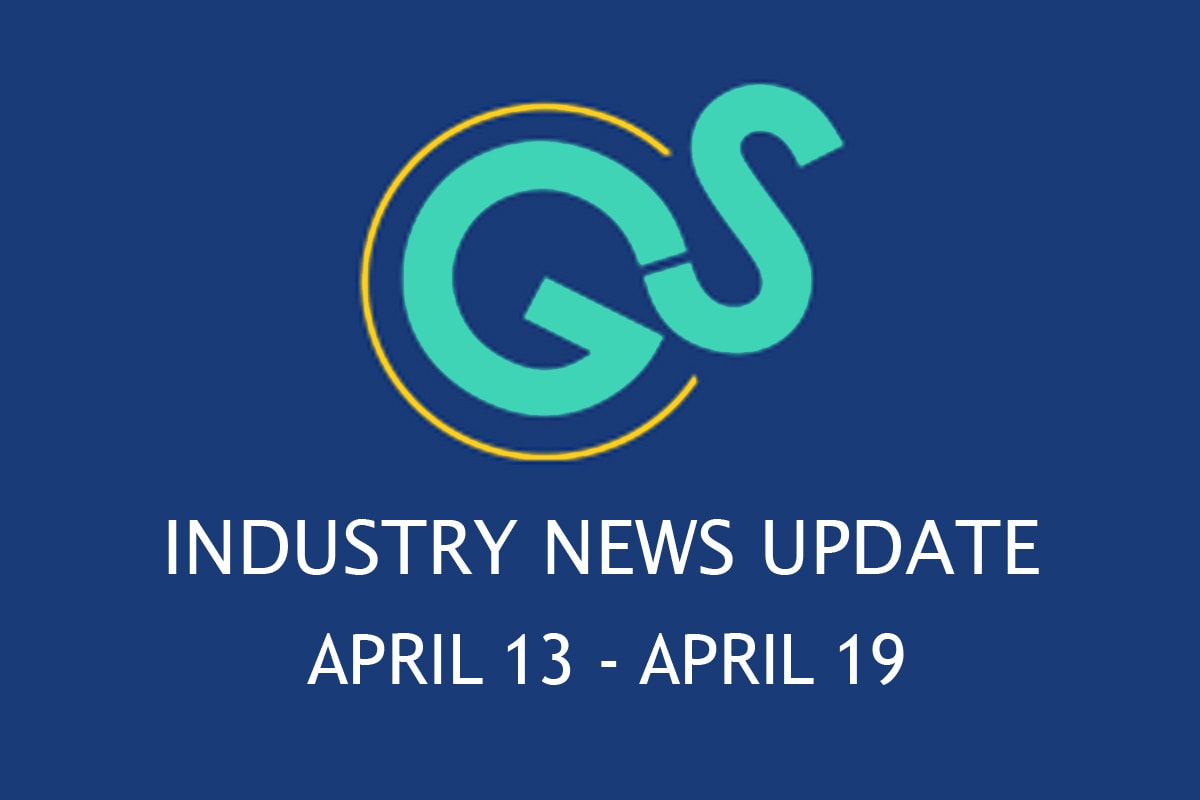 The biggest news this week is either Tiger winning the Masters, the guy who bet $85,000 on Tiger at 14-to-1 and consequently won better than $1 million, or Pennsylvania announcing the date it will permit online casinos to operate within its borders.
Meanwhile, New Zealand pursues imposters, a province in Canada opens its borders to third-party online gambling operations, Colorado considers sportsbooks, and Japan lays down the law with strict rules and regulations affecting gambling that may be permitted sometime in the future should a casino ever be built there.
Let's get started…
Pennsylvania Readies for Online Gambling in July
The Pennsylvania Gaming Control Board (GCB) proved it is deadly serious about licensing online gambling recently with an announcement that its licenses for online casinos would become active on July 15, 2019 — a mere 90 days from now.
The announcement reads, in part, as follows.
"[T]he Board is providing notice that it has identified the week of July 15, 2019 as the projected go-live implementation timeframe for I-Gaming. This timeframe will provide approximately 90 days from this date for certificate holders and operators to fulfill their duties to submit materials to the Board's laboratory, to submit required internal controls and to obtain all certifications necessary to operate I-Gaming in Pennsylvania."
Licenses for ten of the state's thirteen land-based casinos have already been approved, according to reports, suggesting that the state has already collected upwards of $100 million from its iGaming licensees.
In addition to the ten land-based iGaming certificate holders, seven gambling software developers have applied for certification online. Only three — NetEnt, IGT, and NYX — have actually submitted specific software for certification by Pennsylvania's labs, according to reports.
Additionally, only casinos with slot machine licenses may purchase a sports wagering certificate and conduct sports betting in the state, and those casinos may use websites and mobile applications to accept wagers. Naturally, the wagers must be placed from within the physical confines of Pennsylvania.
The announcement comes nearly 18 months after legislation was signed into law in Pennsylvania establishing three categories for gambling certificates: peer-to-peer poker, games simulating table games, and slot machines.
That legislation also provided the ability for existing casinos to establish satellite casinos in the state and allowed the state lottery to establish iLottery, an online set of lottery games for Pennsylvania residents to play.
The state limited each category to fourteen certificates and set a price for those gambling operations that wished to obtain certificates in all three at $10 million.
After a 90-day period established last year (during which time nine of the thirteen land-based casinos applied for certificates), the state allowed "a la carte" purchase of certificates in any of the three categories for $4 million.
So far, most of the fourteen certifications in each of the categories have been purchased.
Online sports betting is also slated to begin, according to a footnote to the Gaming Board's announcement.
"Online sports wagering will go-live as soon as a sports wagering certificate holder and sports wagering operator has completed all steps necessary to comply with Chapter 13C of the Gaming Act and Board regulations governing sports wagering."
Chapter 13C is that section of the law specifically aimed at the regulations and prohibitions governing sports wagering, including online sports wagering.
It is uncertain how the Department of Justice's recent reversal on interstate gambling will affect Pennsylvania's online gambling activity, but the state is already trying to become a co-plaintiff in New Hampshire's lawsuit against the DOJ, adding its muscle to New Jersey and Michigan, which have already joined New Hampshire's suit.
Sources
UK Plans to Cut out Use of Credit Cards in Gambling
If the Labour Party has anything to say about it, the United Kingdom will soon put a stop to the use of credit cards — at least as far as gambling is concerned.
As we have reported earlier, the UK has already severely limited gambling advertising and has drastically reduced the size of allowable wagers on the popular fixed odds betting terminals (FOBTs) from £100 (about $130) to a mere £2 (about $2.60).
The Labour Party has long been a driving force in anti-gambling legislation, and the latest proposal — to ban the use of credit cards in land-based and online gambling transactions — is meant to curtail what it says is an $11 billion problem.
One industry observer notes the Labour Party sees this problem as one that "has an extremely negative impact on individuals and encourages compulsive gambling."
Culture Secretary Jeremy Wright told reporters that the UK's Gambling Commission is currently reviewing the "problem" and noted that 20% of all deposits at online gambling facilities are made using credit cards. He also agreed with the Labour Party that prohibiting the use of credit cards could help limit gambling addiction in the UK.
This is not the first time credit card usage for gambling deposits has been discussed in the UK.
Back in December of 2018, recently-appointed Minister for Sport and Civil Society Mims Davies told attendees at GambleAware's annual conference in London that there were
"increasing concerns around people gambling on credit cards and whether this should be permitted. This is an area we are already looking into in detail to understand the full situation and to consider if action in this space is needed."
Sources
Ontario to Open Online Gambling to Third-Party Operations
Until recently, Ontario's online gambling options were two: gamble with the Canadian province's own Lottery and Gaming Corporation (OLG), or don't gamble online.
But Ontario's new Tory government plans to broaden those options just a skoosh by opening the online gambling marketplace in the province to third-party gambling operations.
In addition, reports say that Ontario plans to allow OLG's hundreds of lottery terminals to allow "more interactive gaming experiences" (whatever that means).
The government intends to speak extensively with various gambling industry operations in order to develop a regulatory system that "reflects consumer preferences, fosters an exciting gaming experience and minimizes the burden on business while ensuring appropriate protections are in place."
Another pledge from Ontario is that the state-run lottery would begin to allow purchase of lottery tickets via mobile phone with an app dedicated to that purpose.
Currently, the lottery's website, PlayOLG, allows lottery ticket purchases, but its mobile app does not (presently, the app only allows play of a handful of other "casino games").
But Tory promises might be as ephemeral as they are overly ambitious since, among the many promises of online gambling, the Ontario government says it also plans to change the hour at which bars may begin selling alcoholic beverages from 11am to 9am and extending the time they are allowed to serve alcohol beyond the current 2am cutoff.
The Tories also announced earlier that they intended to legalize the North American custom of "tailgating," i.e., drinking in the parking lot of a stadium prior to — and even during — scheduled sporting events.
Source
Japan Preemptively Attacks Problem Gambling
Japan continues its long march toward casino gambling, most recently with its approval of a plan to limit gamblers' access to betting establishments and to require the removal of ATMs from existing facilities.
"We will create a healthy society," Chief Cabinet Secretary Yoshihide Suga insisted during a recent meeting, "by thoroughly implementing measures based on the basic plan in order to prevent people from finding themselves in difficult situations."
Japan recently legalized "integrated resorts" that included casinos among their attractions. And the government says it expects at least three such casinos to be open by the mid-2020s.
Measures the government expects to take to protect people from those "difficult situations" include the removal of all cash machines from slot machine and pachinko parlors as well as from government-operated racetracks.
Additionally, the federal government has asked pachinko parlor operators to introduce a system to prohibit entry of individuals at the request of their family members.
Gambling operators have also been asked to research how underage people and problem gamblers can be barred from entering casinos through the use of electronic ID systems.
Japan is also taking a look at an advertising campaign that would combat gambling addiction, as well as the idea of restricting maximum amounts that could be wagered online.
Additionally, the federal government expects to open gambling addiction treatment centers in all 47 of Japan's prefectures.
Source
Tiger Woods Isn't the Only Winner at the Masters
A man who placed an $85,000 wager that Tiger Woods would be going home from the Masters with a fifth green jacket got to pick up a check for $1.19 million recently, according to reports.
The bet, said to be the largest in William Hill's history in the United States, was placed at the William Hill sportsbook at the SLS Hotel & Casino in Las Vegas.
"It's a painful day for William Hill — our greatest loss ever — but a great day for golf," Nick Bogdanovich, William Hill's Director of Trading, told reporters.
Bogdanovich also said that he initially suspected the punter had made a mistake when entering the wager.
"I thought it was probably an $85 or $8,500 bet," Bogdanovich told Golf Digest. "But they were for real."
While the anonymous bettor might be the week's biggest winner, the biggest loser this week is probably FanDuel, which paid out more than $2 million on Tiger Woods win bets.
That includes not only a million dollars paid out for straight Tiger wins bets but also an additional million in payouts over a promise FanDuel made to refund entry fees to their Daily Fantasy Sports "Mega Eagle" contest if Tiger Woods won the Masters.
Source
New Zealand Has Its Identity Stolen 13 Times
As if its own current domestic troubles weren't enough, New Zealand has discovered that at least thirteen online gambling sites that are actually hosted outside the country are using domains with the .nz suffix.
New Zealand Department of Internal Affairs director of regulatory systems, Chris Thornborough, told reporters this.
"One of the sites we contacted was brazen enough to use the government's official Coat of Arms. We can only presume this was done to suggest some sort of formal connection with the New Zealand government or our local gambling laws."
Thornborough went on to note that at least one of the sites may be operating inside New Zealand — a definite no-no in that country, which outlaws all online gambling conducted within its borders but permits its citizens to gamble freely with sites not hosted in-country.
Thornborough says his department is concerned about consumer safety, pointing out "these operators can exist in unregulated or under-regulated places and can be run by criminal organizations looking to cheat you out of your money or use the contact to attempt to hack identities."
Sources
Colorado Floats Bill to Allow Sports Betting
Colorado is one step closer to permitting sportsbooks in its Central City, Cripple Creek, and Blackhawk casinos.
According to reports, a bipartisan bill on sports wagering was introduced into the Colorado House of Representatives on March 18th.
Explaining the need for the bill, House Majority Leader Alec Garnett had this to say.
"We know that people are betting illegally across the state of Colorado. If it's already happening, it's better to treat consumers fairly and to put it into a regulated marketplace."
The bill as it is currently written would allow sportsbooks in 17 casinos in Colorado and provide for the issuance of 17 more licenses in the future.
It would also permit the casinos to offer mobile apps that would enable gamblers to place sports bets from anywhere in the state and to set up online sportsbooks, as well.
Which does not please the Problem Gambling Coalition of Colorado. Its president, Lawrence Wall, told reporters, "Not making clients go up into the casinos — and placing it right into every household throughout Colorado — does provide that access point. It's only a matter of time where someone might get into trouble."
But Representative Garnett argues that that is already happening in Colorado — illegally. "The fingertip app structure already exists," he told reporters. "That is the black market. We aren't really expanding the marketplace — we're just going to regulate that marketplace."
But the battle between legislators who want sportsbooks in Colorado and the organizations who oppose that move may be mooted by the state constitution.
The sportsbook bill establishes a flat 10% tax on the net sports revenue, the majority of which would be used to fund a number of water conservation and storage projects collectively known as the Colorado Water Plan.
And since a tax is involved, even if the sports wagering bill is approved in this legislative session, the state's constitution would require that the tax question be placed on the November ballot, giving Colorado voters the ultimate say on sportsbooks in Colorado.
Sources
September
Casino of the Month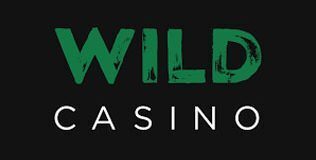 Welcome Bonus
250% up to $5,000