G2 Esports: Why They Can Win It All This Year and the Reasons Behind It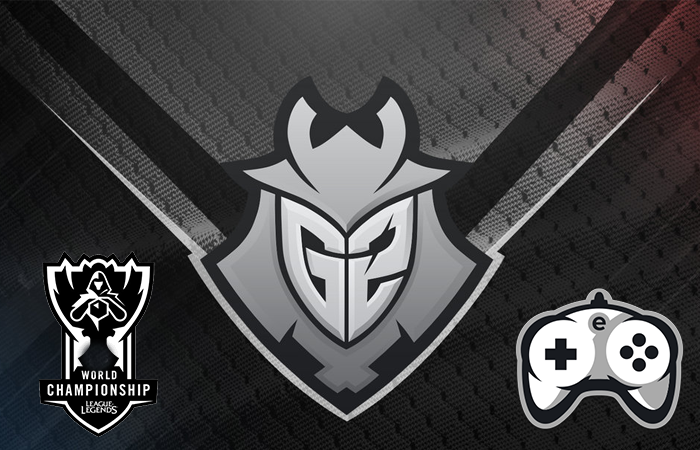 With EU LCS and NA LCS wrapping up and only the regional qualifiers left to go, powerhouses G2 Esports and NA LCS Team Solo Mid are already qualified for the World Stages. Meanwhile, in the Korean region, Longzhu Gaming qualified by defeating SKT in a swift 3-1 victory, ending the reign of South Korea Telecom, a team that has dominated the LOL esports scene for years. In the LPL or the Chinese Region, usual dominants EDward Gaming took down Royal Never Give Up (RNG) in a tight 3-2 victory in the finals.
Finally, down in LMS (Legends Master Series), favorites Flash Wolves took another decisive victory. If you want to understand how the other teams can qualify, you can check out League's ranking system here.
What does all this mean? It means that G2 Esports has a serious chance at winning worlds. Sure, they'll be facing some of the top teams in their region, and the most obvious threats will be coming from China and Korea, but they've faced many of them before and have stood their ground. In fact, in the 2017 MSI Group Stage, G2 Esports played against Flash Wolves and beat them both times. They've gone even with Team Solo Mid and have knocked out any qualifiers from the Play-in system.
Though they lost to Team WE in the Play-In, G2 Esports proved victorious in the knockout rounds over WE in a critical victory to secure themselves a spot in the finals. To properly show the factors which will go into G2's increased chances, we'll split the article into four sections. Let's get started.
SKT's Downfall and Why G2 Benefits
The only team G2 esports hasn't beaten is South Korea Telecom, and with the team's loss to Longzhu Gaming in the final of the LCK split, they will be facing other opponents in a regional qualifier to see who will make Worlds.
The last time SKT lost their Worlds title to another Korean Powerhouse was in 2014. Samsung White took home the crown, but after their disbandment, SKT became the dominant power yet again. Now with South Korea Telecom's loss to Longzhu Gaming in the final of the LCK Finals, one thing is certain. South Korea's and the world's dominant team, SKT, is no longer immortal. Longzhu Gaming proved that on August 26th, 2017.
So, what does this have to do with G2 Esports? As I said, G2 Esports have beaten international Asian teams like Flash Wolves and Team WE. However, the only team they've consistently lost to is South Korea Telecom (SKT), and to no surprise with legends like Faker in the mid-lane and Bang in the bottom lane. The carry potential for SKT is legendary.
However, due to losses of strong and consistent players like Marin and Bengi, SKT has had some setbacks. Even though they have recruited the talented top-laner Huni, who once played for FNC (Fnatic) in the EU LCS region and helped get them to the Worlds Semifinal in 2015, they haven't met the standards that SKT once had back in the old days.
With new talents like SKT Blank, SKT Peanut, and SKT Huni, it seemed like SKT's season was going to be the same. It seemed like another SKT T1 Season, especially considering Peanut had been the MVP in the Spring Split and had once been the key part of SKT's most notorious opponents — Rox Tigers. However, even with budding players like Peanut and Huni, they still faced setbacks that kept them from reaching their full potential.
Though Peanut had consistent results and pushed the team forward, he was still a weak link in several games and did not have the leadership that former SKT team-mate Jungler Bengi once commanded. In some instances, he had even been subbed out by SKT Blank for his weak performance in previous matches.
And SKT Huni — who has one of the highest carry potentials in the LCK — is still considered hot-headed and has inconsistent results. This is unlike previous player Marin who had been the opposite of Huni –conservative, consistent and resilient yet and when needed, ready to spring into action and be the difference between a win or a loss.
G2's Key Players and The Reason They Win
Looking back at G2, they've experienced little to no roster changes with Trick still in the jungle, Perkz still in the mid-lane, notorious duo Zven and Mithy in the bot-lane, and slow but steady Expect in the top lane.
If you look at their stats, most of the roster seems like average players with Trick and Expect only averaging around 3.4 KDA's in their last few games.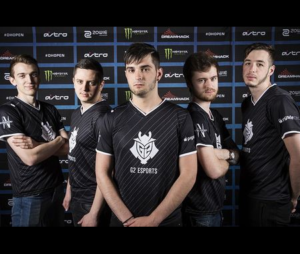 Though the stats don't look too good, Trick and Expect are the crucial points which hold the team together.
Why? Because they do their job in the shadows so well.
We've seen very little from Trick and Expect other than their usual job as top laners and junglers –continuing to grab the objectives and protecting the carry players (otherwise known as the players who do the most damage). However, the reason G2 esports have won so many crucial team-fights in this past split is partly due to them.
They've done their job so well that they've basically been large impenetrable shields.
While giving credit to Mithy is an option, and he does certainly deserve the credit, Mithy has been seen to either engage the team-fight or be solely responsible for protecting power-carry Zven while Trick and Expect take both jobs at once, giving them the more versatile and important job.
Perkz and Zven
Two more key players that are crucial to the G2 success are AD Carry Zven and Midlaner Perkz. Both are vibrant players, faces of the G2 team, and always bring steady results to the table no matter the situation. Even though there are some strong prodigies from other teams like H2k Febiven or FNC Rekkless, Perkz and Zven have always done their duties when needed and have proved to be the victors in almost every scenario.
These two have dominated their given lanes and have never backed down from a challenge, even when facing top Korean players like Faker, Betty, and Mystic. Perkz has been given the All-Team Pro (Mid-Lane) award, and he has been the face of G2 since he joined in 2016. Zven played on the original xPeke 2016 Origen Dream Team in 2015 and showed strong talent and potential when he and Mithy helped bring Origen to a Semifinal debut at Worlds. With these two on G2, it's nearly impossible for bad results to come their way.
Why They Win
For the past few years, teams like FNC and Origen were dominating the EU LCS and showing consistent results on the international stage. In the past few months, all of that has changed. Some of the best players left the European region and joined other Series in Korea or North America. The European side has seen a significant shift in power and that power has gone to G2.
The reason behind this is not one that stands out or differentiates G2 from prominent teams like H2K or UOL (Unicorns of Love) because of some revolutionary strategic factor. This reason is quite simple. They play the way they need to when the situation arises.
Sure, that sounds obvious, but of course, it is. Every team aspires to play safe when they need to or play aggressive when it matters most in a team-fight, but the important thing is that G2 can do that from the very start.
G2's Individual Strengths and Their Synergy
When looking back on the knockout rounds, G2 could exert pressure if needed but their best aspect is turning the game back in their favor. This is mainly due to the strong team composition and synergy they provide every single match they play.
Not only that, but G2's individual performance was just as strong as their team performance during their splits. Expect, Trick, and Zven all had a wide range of champions in their playing pool which they could pull out and use if needed. Perkz proved deadly facing champions like Orianna, Cassiopeia, and Lucian, and you could always count on bot lane support Mithy to deliver with pocket-picks like Alistar and Thresh.
Looking back at the EU LCS Semifinals with G2 Esports being pitted against H2K gaming, G2 pulled out a sweeping 3-0 victory in a speedy fashion. In each game of the Semifinal match, all of G2's players pulled out a strong performance, showing their tight-knitted synergy in every team fight.
Their consistent performance, team mentality, and highly-praised grace-under-pressure plays have all contributed to G2's success, and their runs in the EU LCS splits. With that in mind, we'll dive straight into why being such a dominating force in the EU LCS contributes to their success at the international stage.
Why G2 Has Had a Dominant Year So Far
If you've looked back at the past two years, G2 has been a dominant force in the EU LCS, striking first in both the 2016 and 2017 Spring and Summer Split. In 2015, G2 was merely a Challenger team but managed to knock out SK Gaming for a spot in EU LCS. Soon after, they started their reign in Europe.
But what benefits have come from this dominance other than qualifying for Worlds and the MSI (Mid-Season Invitational)? If G2 sweeps every year, then what helps them improve so they can get ready to face International Powerhouses like Flash Wolves, RNG (Royal Never Give Up) and South Korea Telecom?
The difference between esports and regular sports is not that one is played on a computer and the other is played on a physical field/stage. The difference in esports is that you can only get so good at the game as an individual before you stop improving.
Now, if the entire meta of the game changes, then we have a different story, but Riot Games tries to keep League of Legends at a steady rate so that it benefits the pro players which means that problem is out of context.
The real problems lie when you add five players together, forcing not only one mind to share its extensive knowledge of the game but all five trying to connect what they know in a way that benefits everyone instead of holding the team back.
That's what G2 does so perfectly. They manage to communicate properly and hold everything said into account as well as being good friends on and off the stage. Mithy and Zven have been playing together since 2015, and Perkz's shot calling and leadership is what moves the team forward. Expect, and Trick are versatile and can handle almost anything thrown at them, one thing which makes them such a strong composition.
Why G2's Communication Is The Key to Victory
So how does this help on the international stage? Korean players like Faker, Pawn, Bang, and Crown all have their skills maxed to the point where they can't improve anymore. They're basically perfect in the terms of the game when it comes to skills, game knowledge, and positioning.
But one thing that truly determines the best teams is their ability to communicate. That's why many international stars like Profit and Piglet, both former SKT players, have struggled in other regions. G2's recent achievements at IEM (2nd Place) and MSI (2nd Place) are largely due to their ability to communicate.
Though the G2 team may not have the mechanical skills that Chinese and Korean pros possess, they can compete with them on an international scale, and how they react to each other as a team is a large factor.
So far, G2 Esports has had one of its most prosperous seasons. They grabbed 1st Place in the EU LCS Spring and Summer Split for the second year in a row. They've placed 2nd at the IEM World Championship, 2nd at Rift Rivals and 2nd in MSI, all major international tournaments, only falling short to SKT and TSM. They've been reaching and going beyond the accomplishments of major former European Teams like Fnatic and Origen.
If they can replicate that success on the biggest stage in League of Legends, they have a great shot at taking home the trophy.