FURIA vs. MIBR Odds, Prediction, and Pick for March 30th – ESL Pro League North America

We enter into another action-packed week on the esports scene with a look at North America's division of the CS:GO ESL Pro League. The tournament is in the second week of the group round-robin and Monday's schedule has a Brazilian derby in store for us.
Both teams enter the tie on the back of some good recent form and will be desperate to claim the local bragging rights.
My FURIA vs. MIBR Betting preview for today includes the main betting markets for the matchup, team analysis, and my final prediction and pick.
FURIA vs. MIBR Odds
Lets' start off with what the betting sites have rolled out for the tie. The odds below are courtesy of BetOnline.
Match Winner
Correct Score
Total Maps Played
FURIA has been given the edge by the bookmakers and that is understandable. However, MIBR is an oganization that you can never underestimate.
The odds are looking quite good and there's a lot of ways to approach this matchup, but be sure to check BetOnline's sportsbook for the full range of markets. You can also bet on some tasty specials like most kills and most headshots.
FURIA Analysis
March has been a good month for FURIA as they rose to 12th place in the global rankings. The team has been solid in every competition they've played and the squad has racked up impressive numbers across the board.
They come into this tie on the back of three consecutive victories. After starting the month by brushing aside both Triumph and EnvyUs Academy without losing a round, their most impressive win came against Team Liquid in the ESL Pro League.
Liquid has been one of the top teams this season but was overpowered by FURIA after a couple of dominant performances on Mirage and Inferno.
All in all, everything looks good in the FURIA camp. Their last loss was way back in February when they fell to Gen.G at the DreamHack Open and they will be entering Week 2 of the ESL Pro League full of confidence.
MIBR Analysis
MIBR is also enjoying a good stretch. They lost against Team Liquid in their opening ESL Pro League matchup, but have racked up a four-game winning streak in the Flashpoint tournament.
Teams such as Orgless, Chaos, and EnvyUs Academy were all put to the sword and there was an impressive 2:0 victory against Gen.G in there. A team that beat FURIA with the same scoreline last month.
The loss against Liquid was a heavy one, but it may prove to be a blessing in disguise. The organization needed a slap from a real top team and this can help them kickstart a good run in the tournament.
FURIA vs. MIBR Pick and Prediction
Both teams have a hectic schedule this week and will definitely be looking to get an early win here and pave the way for a good run in the ESL Pro League. On paper, FURIA looks to have the edge in every department.
They've been in better form recently, they boast a better head-to-head record and their leading players have racked up better numbers. However, if there's one thing we've learned over the years it's that MIBR's chances should never be dismissed.
The organization can be very unpredictable as they regularly fall to smaller teams and then get back to their A-game when facing the elite. Their recent blowlout loss against Liquid explains why FURIA is the bookmakers' favorite, but it also creates a good opportunity to back the underdog here.
You'll rarely see the best CS:GO betting sites rolling out odds of +156 for a MIBR win against a team outside of the top 10. Sure, FURIA has every reason to believe they can win this, but I'm backing FalleN, fer, and TACO to lead MIBR to victory here.
We have more betting previews for esports matches taking place today, so check them out from the links below.
AUGUST
Casino of the Month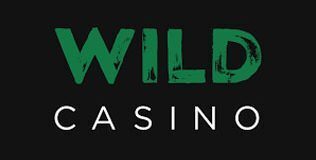 Welcome Bonus
250% up to $5,000
Read Review
Visit Site